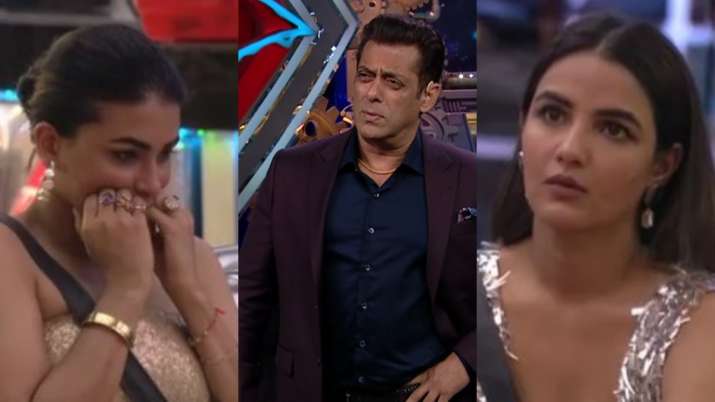 It's the time of year when this drama-filled reality show compels viewers to turn in seven days a week, as opposed to most prime-time favorites, which only air on weekdays or weekends. In comparison to the previous month, Colors TV saw a 44.3 percent increase in ratings with the Salman Khan-hosted reality show. Is Bigg Boss having the most out of this news-breaking reality TV material as competition for Hindi GEC's most coveted primetime slot heats up?

We investigated Bigg Boss' effect by examining its viewing share on weekdays and weekends. We looked at show stickiness, migration from other Hindi TV shows, and even other channel genres as performance metrics. Our research also mapped out Bigg Boss' real viewership reach at a granular level, integrating location and individual usage data in a never-before-seen way. Read about Bigg Boss 15 Mx Player.

Let's take a peek at our Bigg Boss TV viewership perspectives from Zapr Media Labs' 40+ million mobile users.

On the first night of the new season of Bigg Boss, 16.8 million viewers tuned in. Unsurprisingly, the show drew a larger audience on weekends, with an average of 13.4 million TV viewers compared to 7.3 million on weekdays, owing to Salman's regular appearances on Saturdays and Sundays to determine contestants and sometimes exclude them. On weekdays, viewing was fairly consistent, peaking at 8.4 million on October 4th.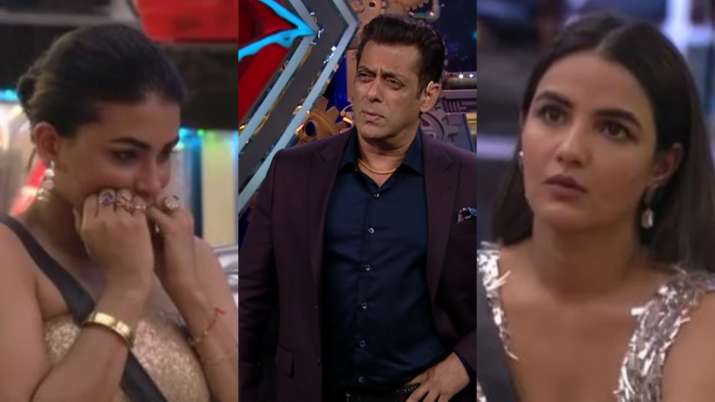 Bigg Boss doubled Colors TV's ratings in all time slots in just one month, with a 44.3 percent increase in time spent on the channel from September to October. Surprisingly, this increase in the channel's view-time is backed up by an incredible 23+ minute average time spent on Bigg Boss - almost half of each episode's total air-time. In reality, the season premiere accounted for nearly the entire episode airtime (40+ minutes).

We looked at the overlap in fans from the first to the last episode of Bigg Boss to figure out more about show stickiness. The results show a high level of viewer loyalty: 9.4 percent of those who viewed the season 11 premiere on October 1st remained until the very last episode (23rd Oct).

How many viewers turn loyalties and, obviously, TV channels is a vital predictor of any TV show's competitiveness in its close race with other programs.

To find out, we looked at how TV audiences transitioned from other programs and genres that aired at the same time as Bigg Boss on TV. Weekends saw significantly higher migration from other top Hindi GECS than weekdays, with the largest movement from weekend shows like Khatron Ke Khiladi (38.90 percent), Dev (31 percent), and Lip Sing Battle (25.10 percent) and weekday shows like Ishqbaaaz (21.10 percent), Kaun Banega Crorepati (20.60 percent) and Kundali Bhagya (20.60 percent) and weekday shows like Ishqb (18.60 percent).

Bigg Boss 11 attracted a large number of viewers from other platform genres in addition to Hindi GEC viewers. The show received the most viewers from Hindi News (13.80 percent on weekdays and 12.20 percent on weekends), as predicted, and Hindi Movies (13.80 percent on weekdays and 12.20 percent on weekends) (12.70 percent on weekdays and 11.30 percent on weekends).

Media planners are still interested in learning who currently absorbs content so that they can target the best viewers in various regional markets. Zapr addresses this top-of-mind issue by defining individual-level content affinity, allowing advertisers to reach out to die-hard Bigg boss fans regardless of their location.

We used our user-mapping technologies and TV analytics to accurately quantify Bigg Boss's penetration in India's major cities. This was accomplished by carefully measuring the show's reach in each city based on the number of active TV-viewing smartphone users in that region. This allowed us to track actual display consumption at a finer stage, in various areas classified by population.

Many socioeconomic status factors influence an audience's purchasing ability, one of which is the type of gadget they use. We identified the mobile handsets of Bigg Boss TV audiences using Zapr's smartphone-powered technology, and the findings indicate that more than 70% of them owned mid- to high-end phones, showing above-average purchasing capacity.