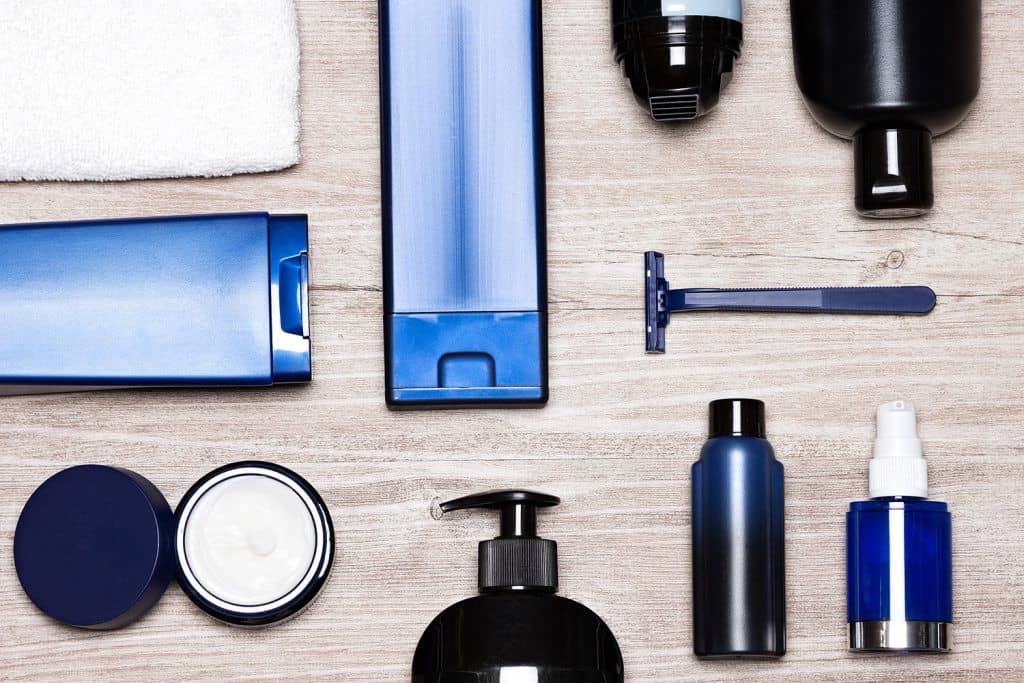 Everyone should take care of their skin irrespective of age and gender, but commonly men do not care much about their skin initially as they reach the adolescence they find that it is very vital to take care of your skin and nourish it. To make your skin smooth and healthy, you should use organic and natural products; various brands offer natural products for your skin and hair. It would be best if you kept in mind that every product you use is not organic or natural; you need to keep an eye while purchasing your grooming products because the chemical in the product can damage your skin health.
Here is the list top 8 best organic product for your grooming
1. Deodorant
It is the most vital product, and you must have it in your grooming bucket; the deodorant you can choose will depend on your sense of smell. You should select deodorant that doesn't stain on your dress because if you are wearing white, then it might stain it. And if your deodorant has shea butter, jojoba oil, and paraben-free, then it is an excellent product to buy, you can choose "Native Deodorant." Some of the deodorants also offer aluminum-free formula, so you can also choose this one.
2. Beard Oil
It is one of the essential products for men grooming kit. It helps in the upkeep of the beard. You can apply it regularly evenly in the beard to get the best results. It will help you to make your beard grow more and look smooth and stylish. The beard oil nourishes your hair and offers a healthy look; there are plenty of available organic beard oil options. You can choose for the ZEUS beard oil as it has grape seed oil, safflower oil, and vitamin E that work to soothe your hairs. The Man Company provides a wide range of oils, and you can even use The Man Company Promo Code to avail of some offers.
3. Face Wash
The product keeps your face fresh and provides various nutrients to the skin. Face wash helps to open the pores of your face and prevent acne on your skin. So you need to choose your product wisely; if your face wash is paraben-free or sulfate-free, it is good to grab one; also, you need to pick it according to your skin type. You can choose Brickell face wash for sensitive and dry skin.
4. Skin Lotion
Men do not care much about their body skin, and generally, they do not use any skin product. But it would be best if you used it because the skin lotion helps to make your skin look healthier and more glowing. This skin lotion protects your hands and other open skin areas from harmful sun rays because the UV rays damage the cells of your skin and can result in serious concern. Consider choosing any UV protection skin lotion.
5. Face moisturizer
It is possible that many men did not hear of face moisturizers, and some know about this; they never used it. This moisturizer is like a protective layer on your face that protects you face from sun rays, pollution, and dust. You can buy "Anthony facial moisturizer" because it is a paraben-free face moisturizer for you and also check for the anti-aging properties of the moisturizer.
6. Shampoo
There are varieties of shampoo available in the market, and you can choose any of them, but you do not care about your hair. Always try to buy organic shampoo because that will help you to grow hairs and also maintain the health of your hairs. The shampoo should provide protein to your hair so that the thin strands can be thick and strong. Also, check for lavender oil as an ingredient you can go for "Jack Black True Value Shampoo" because that will help you to protect skin from inflammation.
7. Body Bar
You can also find a wide range of body bars in the market but which one is best for you; this can be found by considering the properties of the bar. It can be considered the right choice if it helps remove the dead skin from your body and provide oil nourishment like natural pumice or olive oil. You can't buy soap just for the fragrance because it can damage your skin and cause severe infections as well.
8. Hair Conditioner
If you like the smooth and silky hairs, then you need to try out this product as it provides soft hairs with nourishment and protein to your hair. You should check for the sulfate-free and paraben-free conditioner because they will not damage your hair.
Conclusion:
Taking care of your body is not an easy task, but with the list we provided will surely help you to get some organic and good products for your hairs and skin. It is needed to change yourself with time do not settle for old skincare tips, use the new generation products, and make your skin healthy. You can also choose some more products for your daily grooming like hair pomade or razors.