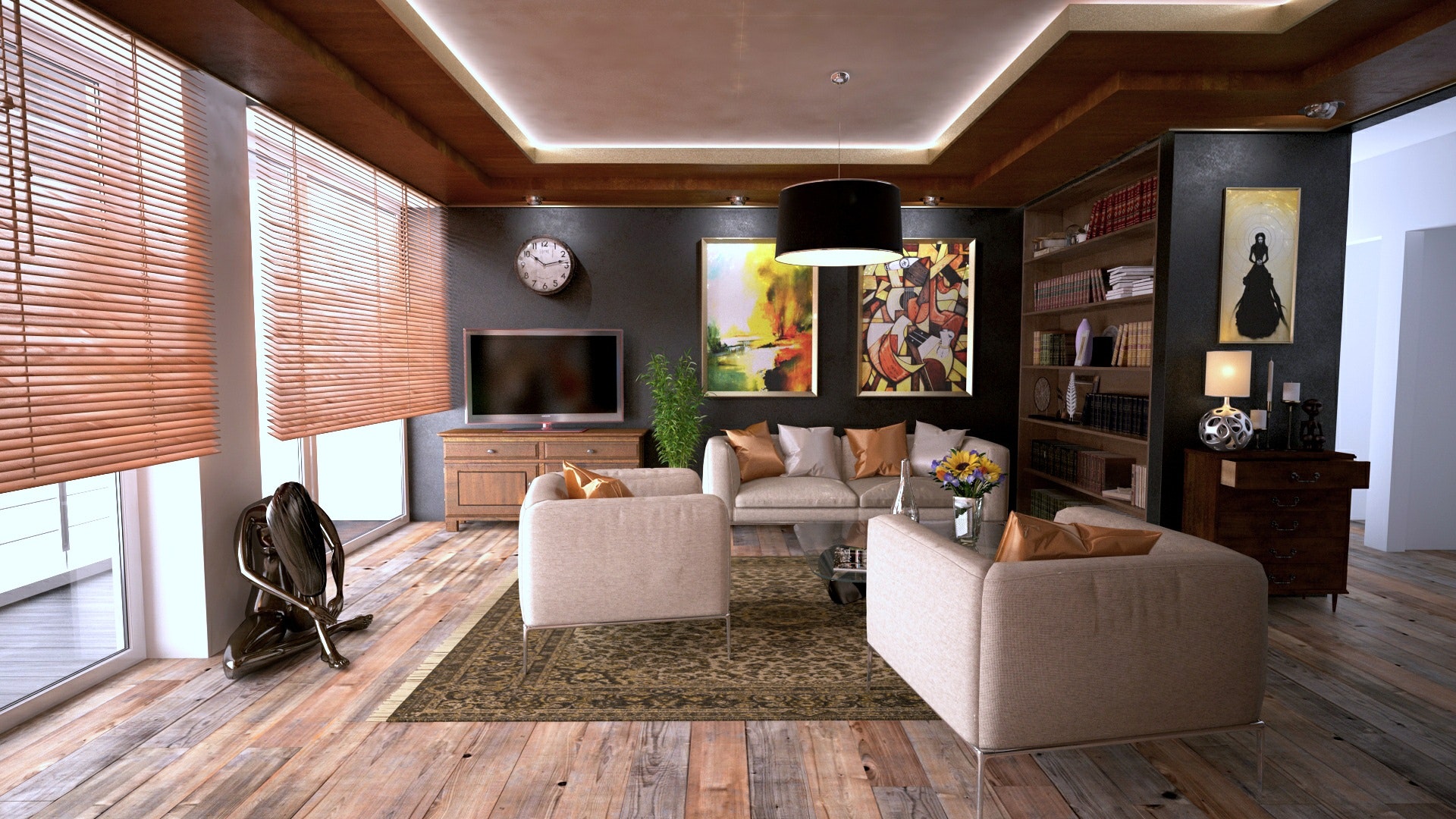 Designing your own home is a great way to create a personalized space that is uniquely you. Before you make plans for building your home, it's important to take time to think how you want each room to function. You don't have to choose traditional room design or interiors just because everyone else does. Build and design each room for your comfort, design esthetic and personality.
The Building
Before you even begin the process of home building, consider what it would take to create a sustainable home that runs on green energy as much as possible. There are different options when it comes to how green you're willing to go, but some of the basics include installing solar panels and designing a floor plan that keeps bedrooms and living spaces on the cooler or warmer side of the house (depending on where you live) while using other rooms as buffers. Another option is to purchase a highly energy efficient LEED certified prefab home kit, or one that uses extra insulation to create a very tight air seal.
Doors
Create an unconventional look in your home through non-standard doors between rooms. Dutch doors open rooms while keeping pets and small children contained. Installing interior glass doors lets in light without sacrificing privacy and adds in an unexpected design element to the room. Painting a door with chalkboard paint allows it to become an instant hard-to-lose message board. If you have small rooms and need a pocket door, think about installing an evolution door with two or more panels attached like the old Jacob's ladder toy which is mesmerizing to watch without taking up extra space.
Beds
Although a bedroom is a very private room, there is no reason why its furnishings can't reflect your personality. Smart beds do more than just give you a space to plug in your technology. They can now wrap you in a total theatre experience with a pull-down screen and surround sound. There are also beds with tons of gadgets built into the frame like bookcases, pop up desk and a massage chair. You truly never need to get out of bed if you don't want to. If you prefer a low-tech sleeping experience, consider installing a swinging bed that hangs from your ceiling. You will get rocked to sleep every night just like you are in a cradle or a hammock.
Bathrooms
Bathrooms are very personal spaces, and because of the amount of quality time spent in them, they should be a place of, well, quality. Large open concept bathrooms with clean lines and soft lighting are very popular, but if that's not your style, there are other elements you can bring into the space such as a real bamboo privacy wall around the shower or a floating hammock tub or a brightly painted shower stall (because who says it has to be white?). If you just must stay connected everywhere, smart mirrors can stream videos or music or connect you to the internet while you blow dry your hair.
Walls
Walls provide a large canvas and should be treated accordingly. Bypass the traditional eggshell paint or floral wallpaper and add a mural for a real showstopper. Scenes from nature add a beautiful element to any room. A large painted tree can wrap around a corner or include real photographs of your own family tree. For something more intimate, paint a starry scene with glow-in-the-dark paint that will only wow your family and friends when the lights are turned off. Turn the best photograph you ever took into wallpaper and paper the image behind your sofa as a conversation starter.
Lighting
Hanging a gorgeous chandelier as a focal point to a room is not a new concept, but hanging one made from hundreds of lit-up glass butterflies or old coffee cans may be. There are so many interesting styles of lighting, one is sure to fit your taste. There are lights embedded in a bird's nest; lights made from industrial piping; lights forged from copper and crystals. There is no reason to go with the classic bowl shape light when there are many options for personalization.
Dual Purpose Spaces
If you really plan to personalize your home but don't plan to live in a mansion, consider making some of your spaces dual purpose so that the same space works for you in more than one way. A bed that folds up into the wall is a great example of this. Because beds take up so much room, they often prevent that space from being used as an office or craft area. Likewise, drawers can be hidden in a staircase providing the homeowner with extra storage.
Designing your dream home means imagining spaces that fit the unique needs of your family. Don't be afraid to dream outside the box because the reality is that with big ideas and the right resources, you can do what you want and turn your home into the perfect fit for your lifestyle.