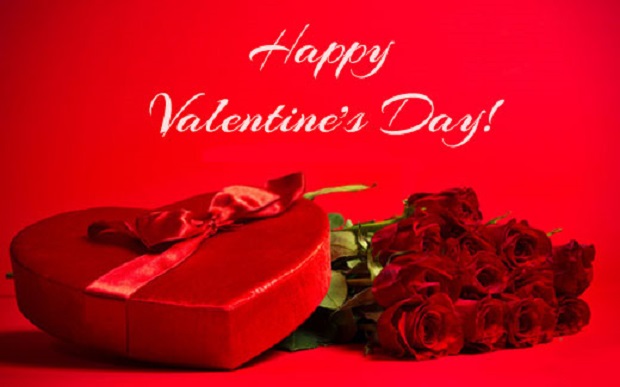 It does not matter if you are heading for your first Valentine's Day or you have been together for several years, V-Day is the perfect date to really spoil the lady of your life and make her feel loved. When it comes to showing her how much you care, a special gift on Valentine's Day is just the ticket. What to present your girl for Valentine's Day sometimes becomes a tough going, so to help you let us play Cupid and provide amazing gift suggestions for your wife or girlfriend. The following Valentine day gift ideas for her will earn you praise and fill her heart with the stuff she really wants.
BlueTooth HeadPhones
If the special woman in your life is going to buy Bluetooth headphones or is about to replace those old wear out ones, then Valentine's Day is the perfect time to look for this much intended Valentine's gift. Let her enjoy while she works out at the gym, during traveling or doing some light work around the home. Although Bluetooth headphones are a bit expensive than regular wire headphones, they're more flexible to use and the sound quality is often better.
Valentine's Perfume
Going for perfume is always a good idea, especially if you know your lady's favorite fragrance. Every guy knows what type of scent his wife likes. Getting perfume is one of the most preferred Valentine gifts for wife. There are a variety of new fragrances up in the market around Valentine's season. These perfumes have a beautiful packing, while some may come in red color with a ribbon while others have a sparkle in them.
A Bouquet of Flowers
Flowers are a timeless gift for special occasions. Gift her with a bouquet of roses or other flowers together with other gifts such as Valentine cake as an addition. Flowers are loved by everyone and the rose bouquet is a very special Valentine's gift for your girlfriend or wife, as those red roses give a very classic touch. A stunning roses bouquet poses a very royal appeal and almost every couple gives roses to each other. It is a sign of love and cares towards each other.
A Beautiful Valentine's Bracelet
A nice piece of jewellery is by far one of the best way to show and express your love to the person. A bracelet is a wonderful gift and a perfect way to symbolize your bond. Make the queen of your heart day feel very special by gifting her the special Valentine's bracelet and make your bond even stronger, as this elegant piece of jewellery will always remind her of you.
Smartphone Case
A beautiful smartphone case is a reasonable present that will be appreciated by her for its practical value. For a woman who needs to attach to her smartphone, a classy smartphone case is perfect for reminding her how much you care for her. She would feel her heart-melting every time she holds the phone. Therefore, choose one that can double as a decoration for your sweetheart's home as well as office.
When choosing the perfect V-Day gift for your lady, remember that the most important thing is to make her happy. Consider her taste and choose an item that will put a smile on her face! Let this Valentine Day be the beginning of a deeper and happier relationship!