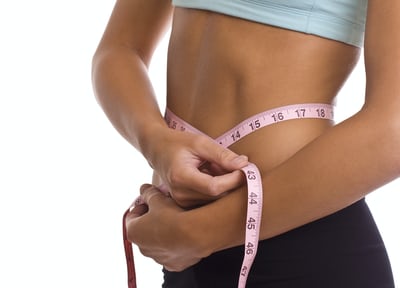 I think I've heard this question hundreds of times in 10 years of working in the fitness world. While the path to weight loss is different for everyone, because it has to be, there are early stages that suit any person.
Many have no idea how to start to lose weight and there is nothing wrong with that. With this article, we want to clarify some fundamental things.
8 First STEPS TO TAKE TO LOSE WEIGHT:
1. DECIDE FOR YOURSELF!
Tip number one: YOU are the only person who can decide when it's time to start and no one else can decide for you or force you to if you don't feel like it. I happened to work with people who were trying to lose weight and they hired me as a coach, but they gave up shortly after because the determination and good intentions vanished immediately. Some even lied about what they ate.
2. GO FOR A WALK
The benefits of doing an activity such as walking are innumerable and often underestimated. Walking requires no special effort, can be done anytime and anywhere, is a low impact activity (as opposed to running and jumping), and is valid as a fat-burning activity. You can walk with any type of shoe, even running or gym shoes, and accompany the walk with music, podcasts, or audiobooks.
3. CREATE A BOARD VISION
Search magazines or the Internet for pictures of a physicist, a house, or anything else you like and hang them in a place in the house where you can always see them. Visualizing what you dream will help you achieve it more easily. I have tons of pictures of Saraha and Disha Patni. It sounds absurd but this method can be really effective.
4. AVOID TAKING LIQUID CALORIES!
No juices, no fizzy drinks, or sports drinks. The daily dose of liquids should be 35-40 ml for each kg of weight and in addition, 500-1000 ml for each hour of exercise but "light" carbonated drinks are also excluded, which activate the same "reward system" that is active when we eat sweets. Having only empty calories, if you drink these drinks you will still have hunger pangs.
5. GIVE YOURSELF A REASON
Why do you want to lose weight? It's best to write it down and keep the motivation insight: in the bathroom, in the kitchen, on the phone, in the car, anywhere. It has to be something motivating like "I want to lose weight so I can watch KissAnime with my family" or "I want to wear a dress for my friends' wedding"
6. STRENGTHEN YOUR MUSCLES FOR MORE STABILITY
Start by practicing balancing on one leg or on an unstable surface (sand, Bosu ball, or similar). These movements help your neuromuscular system to work efficiently, strengthen the core muscles and stabilize the muscles to prevent injury.
7. KEEP A FOOD DIARY
Many people have no idea or underestimate the number of calories they consume throughout the day. According to a study published in the New England Journal of Medicine, two groups (the first on a diet and the other not) who had similar weight, BMI, body fat percentage, education level, and career, was asked to report the number of calories that were consumed per day.
Both groups underestimated calorie intake by around 1000 calories or more. On the other hand, getting low in calories can hinder weight loss because cells go into the "lean" mode and absorb more fat than they should. It is necessary to eat enough to get the body used to burn accumulated fat.
8. FOCUS WHEN YOU EAT
While you eat, do you watch TV, are you on your computer or use your mobile phone? When eating, it would be best to disconnect and avoid making some typical mistakes. Digestion begins with the eyes, which see food, and our mouth produces enzymes in the saliva to initiate the digestive process before it begins to swallow. And speaking of swallowing, do you chew well before you do it or not? You should chew about 25 times before swallowing. If you suffer from abdominal bloating, especially after eating, it is probably because you also ingest air along with food. This is why it is important to do it calmly. Here are some drinks that might relieve bloating.
KissAnime has given you 8 tips to get you started on the right foot. Now it's up to you!