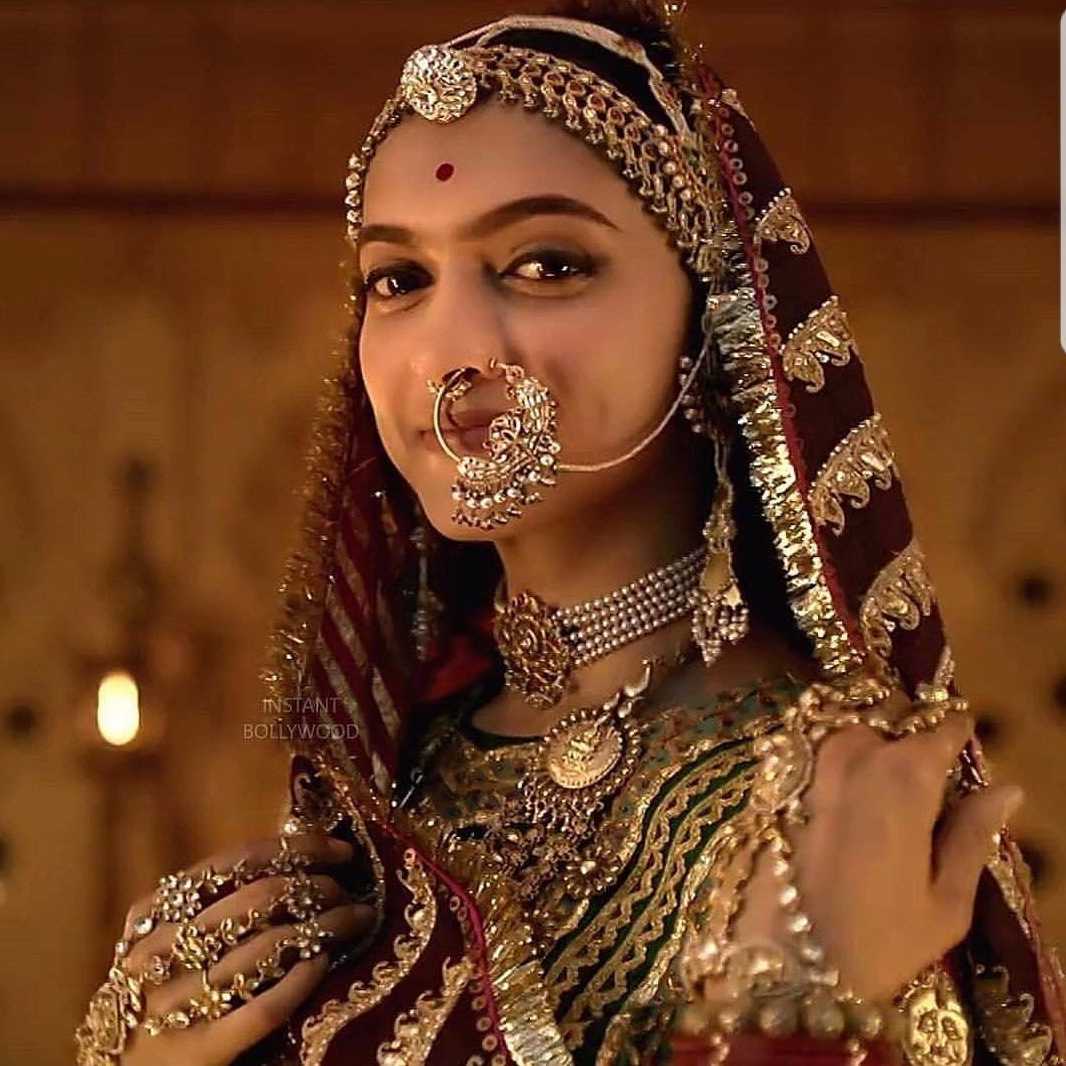 Jewellery has always been an important part of the bridal outfit in almost all cultures and religions in India. But in Rajasthan, jewellery is like an outfit within itself. With its honored history of Rajputs, endowed with glorious forts and palaces, invincible architecture and lot more, Rajasthan is known as the land of kingdoms and royalty.
But did you know that in previous times in Rajasthan, due to a combative environment and continuous warfare, the people started to invest in precious jewellery and gold to secure their future?
The warriors of Rajasthan state made lavish use of the jewellery encrusted weapons that symbolized the holiness of their caste and enhanced the social status.
Rajasthani jewellery is known for its exquisite and beautiful designs. Whenever anybody thinks about the beauty of Rajasthan, traditional jewellery of Rajasthan comes into mind. The charm and beauty of Rajasthan jewellery are unbeatable. The jewellery looks breathtaking with Ghagra, Choli and Odhni which are the traditional dress of Rajasthan.
Here we are listing different types of Rajasthan jewellery on brides.
1. SILVER JEWELLERY
The tribal community of Rajasthan adorn silver tribal ornaments made up of heavy ornaments, embellished with coins, shells, beads and metallic mesh which look them exquisite at very first glance.
Also, the Banjara tribes of Rajasthan love to adorn silver jewellery with embellished belts around their waists to complement their tribal Banjara look.
Silver jewellery adorned by Rajasthani women includes everything from upper armlet, hansuli, mandliya, heavily layered belt, single waist chain and toe rings.
2. LAC JEWELLERY
This is the type of traditional jewellery of Rajasthan which is called the common man's gold. Lac jewellery is a perfect mix of fashion and tradition which is found in a plethora of colourful and vibrant patterns.
The making of Lac jewellery requires lacquered work that is done on either silver or gold with coloured glass pieces which are done by pro artists of Rajasthan. Plain Lac jewellery is used in a lot of rituals and ceremonies. It symbolizes marriage and therefore it is adorned by married women of Rajasthan.
3. KUNDAN JEWELLERY
Kundan-Judau work is extremely popular in Rajasthan. People often tend to get confused between Kundan and Judau jewellery. Kundan is a type of stone and Judau is an art of embedding Kundan and Polki stones into the metal surface.
In the world of precious and semi-precious stones, Kundan jewellery serves the elite and aristocrat with embellished and engraved stones to personify the beauty and charm with a blend of flamboyance and royalty.
This bride chose to wear heavy kundan jewellery that looks extremely gorgeous on her.
4. MEENAKARI JEWELLERY
Meenakari jewellery is very popular in Rajasthan and required great detailing work and skilled artistry. In Meenakari, the metal surface is beautifully designed by fusing it with different colours and engraving it with precious or semi-precious stones.
This jewellery is originated in Jaipur and it is exceptionally known for its vibrant colours and patterns. It is made by engraving the outlines of winged animals, fishes and blossoms. They are in huge demand nowadays for their nature-based themes like parrots, peacock, blossoms and elephants.
This meenakari choker on red dress elevates the look of Rajasthani bride.
5. THEWA JEWELLERY
This Rajasthan jewellery is known by the name of Thewa art. It has a coloured glass on the base and enamel work in done on both gold and silver. Making of this jewellery piece generally takes one month to complete to get beautiful and elegant design.
6. CHOKER AND RAANI HAAR
Choker and Raani Haar are made up of precious multi-coloured gemstones. Raani Haar touches the navel and choker covers the neckline heavily. This piece of ornament has an appealing look with its uncut diamond and gold.
Which of this Rajasthani jewellery did you like the most? Tell us in comments below.