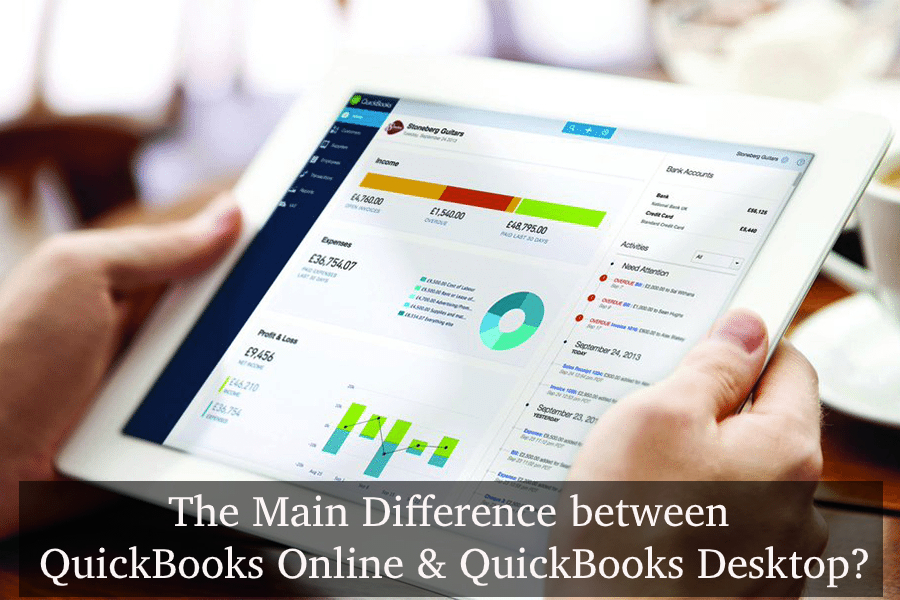 Intuit's produced QuickBooks accounting software is one of the top choices among the majority of the accountants for managing as well as hosting all the accounting and financial tasks like invoicing customers, tracking income, and sales of an organization in a most simplified and secure manner.
However, the software comes in various versions and that's where the debate among businesses starts about which QuickBooks version to choose from! It is because both 'QuickBooks Desktop and QuickBooks Online' are the two similar products of a single company that gives each other a tough competition for their respective impressive features and benefits.
Thus, if you're also one of those accountants/business owners who consider yourself really confused in deciding about the software that suits you best, then we're here to make the process easier for you by providing you the main difference between QuickBooks Online and QuickBooks Desktop. So, have a look:
On one hand, QuickBooks Desktop is based on traditional accounting and needs to be downloaded on computer devices for doing financial work without the requirement of an internet connection. The QuickBooks Online software, on the other hand, is a cloud-based accounting software program that allows everyone to easily sign-up for an account with a 30-days free trial option, without being downloaded on any device. Basically, users can access their QBO account and its data by login to their accounts anytime from their preferred web browser that too from anywhere.
Considering the above-said main difference, if you've made your choice clear then, let us further tell you the price range of both the software for your ease—
QuickBooks Desktop Price Plan:

QuickBooks Online Price Plan:

Pro: $299.95

Premier: $499.95

Enterprise: $1,213

Start: $25monthly

Essentials: $40 monthly

Plus: $45 monthly

Advanced: $70 monthly
That's it! This is enough about the QuickBooks Online V/S QuickBooks Desktop Software. Hope you've now got enough understanding of the two!