Reading literature is a fantastic way to increase your understanding of a foreign language. Books can help you improve your paper writings skills, vocabulary and spelling, contextualize grammatical forms, and exercise various critical thinking skills. And reading in another language need not be tedious—there are numerous Spanish-language works that can facilitate learning and entertain at the same time.

"Como Agua Para Chocolate" (Like Water for Chocolate) by Laura Esquivel
This popular Mexican novel was published in 1989. In "Como Agua Para Chocolate," the main character and narrator, a young woman named Tita, finds herself in a painful situation. Tita is in love with Pedro, but Tita's mother will not allow their relationship, as she believes it is the duty of the youngest daughter to care for her mother through old age. Thus, in order to remain in contact with Tita, Pedro instead marries her sister, Rosaura. Rosaura gives birth to a child named Roberto. When Rosaura is unable to nurse Roberto, Tita cares for and nourishes the baby boy. As a result, Tita becomes deeply attached to Roberto, and she continues to love Pedro despite various complications.
Each chapter of "Como Agua Para Chocolate" begins with a traditional Mexican recipe. The author includes these recipes to emphasize the importance of the kitchen in Tita's life. Tita, in fact, is an excellent chef, and she channels her frustration into her cooking. Tita's creations always reflect her mood, and they fill an artistic and emotional gap inside her. This novel is thus both a romance and a foray into Mexican culture. "Como Agua Para Chocolate" is beautifully written and is likely to affect readers in a profound way.

"Cajas de Carton" (Cardboard Boxes) by Francisco Jimenez
"Cajas de Carton" (or "The Circuit: Stories from the Life of a Migrant Child") tells the poignant tale of a migrant family from Mexico who moves to the United States in search of work, as well as a better life. The book is narrated from the point-of-view of Panchito, an intelligent young boy who is the author himself (Francisco Jimenez). The humble family of four settles in the agricultural region of California, relocating as often as necessary to harvest seasonal crops. As time passes, the family gradually grows. The novel also explores Panchito's struggle with the English language. The life of Panchito and his family is characterized by constant change, hardship, and poverty. However, despite the legal, economic, and cultural difficulties they face, the family remains united. "Cajas de Carton" is a touching and relevant book whose brevity and conciseness attracts many readers.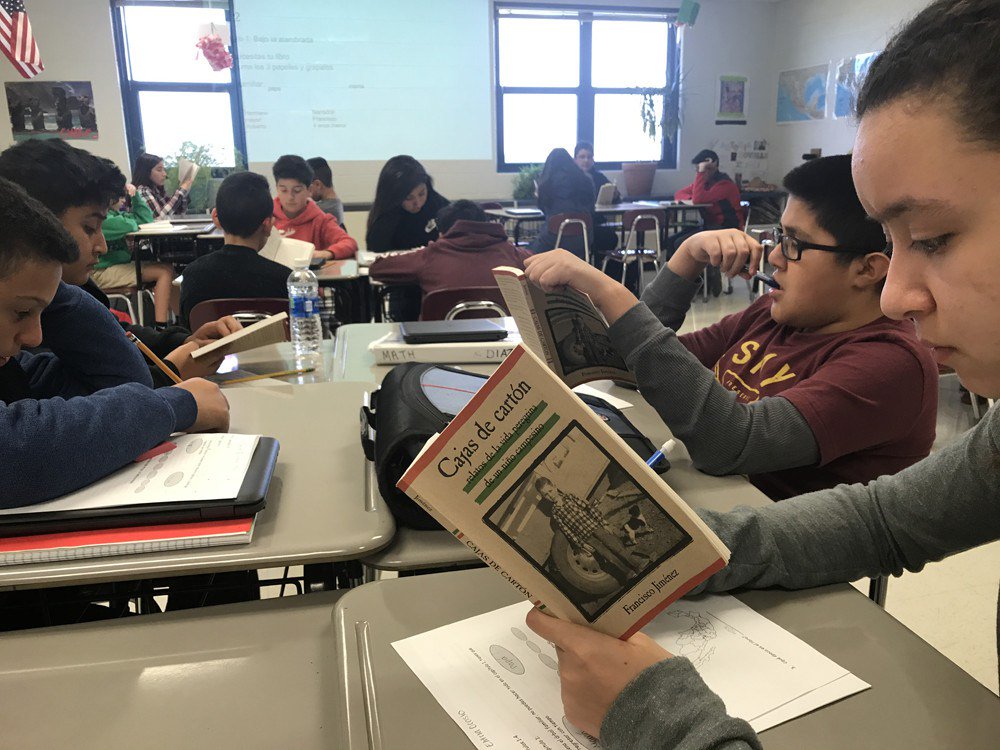 "Naufragios" (Shipwrecked) by Alvar Nunez Cabeza de Vaca
"Naufragios" is a one-of-a-kind sixteenth century text written by the Spanish conquistador Alvar Nunez Cabeza de Vaca. "Naufragios" describes the incredible adventures of four Spaniards who were shipwrecked in the New World, survivors from a ship that was originally sailing to Florida. For years, the European men lived among Native Americans before journeying west. "Naufragios" is a must-read for anyone interested in global history and the development of the Spanish language. In fact, this text features several of the first indigenous words that were incorporated into Spanish. The language in this book is likely to be challenging for some readers, as it is centuries old, but "Naufragios" is certainly worth reading for its cultural and historical importance.