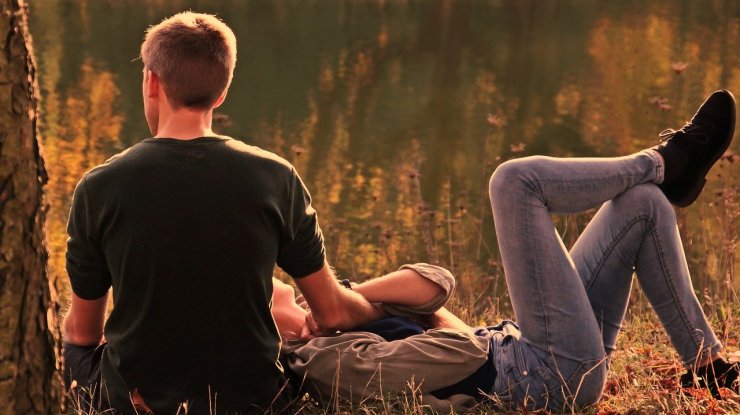 In the cinema of India, the music is often popular and beloved as the movie themselves. Some of the most famous movies and music out of Bollywood almost love stories, with the rest falling into the funny, sad or miscellaneous genres and we love the romantic Hindi songs for lovers from 90s era.
Think of any superstar and you will soon realize that many have become well-known because of their romantic songs and aura of excitement. Romantic songs have their way of inspiring excitement. They can even have thrilling emotions.
Even songs that came out thirty or forty years back have the same freshness today. Some are just etched into our wonderful memories, and no matter how many times, we have heard them, they never get old or forgotten.
Music is the best friend of all of us. No matter you are happy or sad, music will always be there for us. If you are sad, you love to sit alone and listen to your most loved songs by putting your headphones.
At that time, you do not want any person to disturb you. On the other side, if you are too happy, you listen to Rocking music or party songs and have fun. Sometimes we want to relax and then love to listen to soothing music. Music is the inseparable part of everyone's life. Everyone has a taste in music. Some new generation follows only newly released songs.
Some prefer to listen to old songs also. Today, I am writing an article about the best romantic songs of the 90s edition! No matter if you do not prefer to follow Mohd. Rafi Or Mukesh Ji or Kishir da or Lata Mangeshkar Ji, just take out some time from your busy schedule and listen to these songs. Many of you might have already gone through to these songs. But for those who have not gone through these songs, I guarantee, they will say "OLD IS GOLD"!!
Also, looking for some of the greatest romantic Hindi songs for new lovers to listen to? We've put together a list of old romantic songs from the '90s and beyond'! Enjoy!!
1. Pal Pal Dil Ke Paas Tum Rehti Ho
It is one of our favourite Hindi old songs. The beautiful song is picturized on Dharmendra JI and Rakhee. It belongs to Bollywood movie Blackmail (1973). This song is sung by Mr Kishore Kumar and the music is composed by Kalyanji Anandji.
Pal Pal Dil Ke Pas Tum Rehti Ho
Pal Pal Dil Ke Paas Tum Rehti Ho,
Jeevan Meethi Pyas Ye Kehti Ho
Pal Pal Dil Ke Pas…!!!!
2. Kabhi Kabhie Mere Dil Mein Khayal Ata Hai
This song features our beloved Big B Amitabh Bachchan and Raakhee in the movie Kabhie Kabhie (1976). The opening few lines are sung by Amitabh Bachchan Ji and scene was shot in Kashmir, during the cool winter season. The other version of this song is sung by Mukesh Ji and Lata Mangeshkar and was picturized on the wedding night scene of Shashi Kapoor and Rakhi.
Kabhi Kabhi Mere Dil Mein Khayal Aata Hai
Ki Jaise Tujko Banaya Gaya Hai Mere Liye,
Tu Abse Pehle Sitaron Mein Bas Rahi Thi Kahin
Tuje Zameen Pe Bulaya Gaya Hai Mere Liye!!
3. Kisi Raah Mein Kisi Mod Par
It is a title song that belongs to movie Mere Humsafar (1970). This song is picturized on Jeetendra Ji, and Sharmila Tagore on a truck when they were eloping to another city. This duet song is sung by Mukesh Ji and Lata Mangeshkar. It is one of the best and unforgettable Mukesh evergreen songs in the list. It is composed by Kalyanji Anandji and lyricist is Anand Bakshi.
Kisi Raah Men, Kisi Mod Par
Kahin Chal Na Dena Tu Chhodkar, Mere Hamasafr, Mere Hamasafar
Kisi Haal Men, Kisi Baat Par
Kahin Chal Na Dena Tu Chhodkar, Mere Hamasafr, Mere Hamasafar !!
4. Baharon Phool Barsao Mera Mehboob Aaya Hai
These old romantic songs in Hindi must be familiar to most of the people. It is one of the popular Bollywood old and evergreen songs. It is from the movie Suraj (1966). It is picturized in the garden on Rajendra Kumar and Vjyantimala. This song is sung by Mohd.Rafi. It is one of Rafi's evergreen and beautiful songs.
Baharon Phool Barsao,
Mera Mehboob aya Hai,
Hawaon Ragini Gao,
Mera Mehboob Aaya Hai !!
5. Zindagi Ik Safar Hai Suhana
This beautiful song belongs to movie Andaz(1971), composed by the duo of Shankar Jaikishan. This song was sung by Kishore Kumar who got best Singer award in the male category for this song. It is picturized on Rajesh Khanna and Hema Malini Ji on a bike ride.
Zindagi Ek Safar Hai Suhana
Yahan Kal Kya Ho Kisne Jaana
Chand Taron Se Chalna Hai Aage
Asmaanon Se Badna Hai Age
Piche Reh Jayega Yeh Zamana
Yahan Kal Kya Ho Kisne Jana!!
Which of these songs is your favourite? Tell us in the comments below.