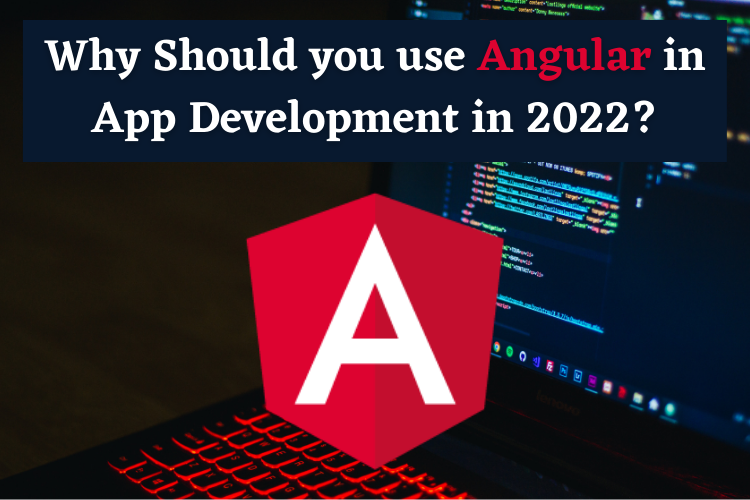 Angular is developed by Google and is known as a Google product. The angular framework is continuously gaining momentum between the developer and programmer communities. Google launched angular way back in 2010 and had completely redesigned it in 2016. The topic of angular keeps attracting Tech communities and Tech experts around the world, As it is a burning topic of discussion.
Developers and programmers I have used angular because of its immense simplicity, outstanding performance, and potential to deliver applications in the least amount of time possible. The front-end development is one of the most favorable areas that angular supports and provides the necessary tools and techniques for app development.
The angular Framework is known to dominate one of the most popular and widely known frameworks in the JavaScript app Development Industry. Angular has been able to maintain its top position at one of the most renowned frameworks in the industry.
Reasons to use angular
Angular has been known to gain recognition being one of the most prominent tools for app development developed across the world and used by most prominent developers as one of the favorite tools for app development. The angular community has ever been growing mainly due to the increasing popularity that angular has in designing front-end applications for web development.
Angular Technology has multiple things to offer to the industry, therefore it is known to provide multiple features and functionalities that have multiple benefits for mobile application and web application development. The Framework is widely known to provide an-inbuilt dependency injection that is suitable enough for making applications efficient and effective.
Here are the main reasons why you should choose angular as the first choice for app development projects in 2022
Google Backup: Developers and programmers always can rely on top-class companies which build and instill confidence in them to use the framework knowing that they will get the required support for using it. This makes the platform uniquely authentic and promising for developers and programmers alike.

Comprehensive documentation: Google provides developers and programmers with exhaustive documentation that helps them to get to the root of issues and problems at a much faster pace and helps them also to resolve them easily. This helps developers to come out of technical issues at a faster pace and solve issues quickly and efficiently.

Command Line Interface: The main reason why developers and programmers need angular is because of its robust command-line interface. Angular developers are provided with an eminent CLI that helps them to operate and regulate the development environment with utmost ease and efficiency possible, With this feature developers can manage the complete development workflow, manage the app configuration and create optimization and initialization of apps as easily as possible.

Component-based architecture: Angular helps developers and programmers to easily manage the decoupling and enable the integration of all the components in an easy and efficient way.

Angular material- Utilising this option developers and programmers can enable quick, easy, and efficient management of UI-based components in many different material designs developed by these frameworks.
Advantages of Using Angular for App Development in 2022
Here are some compelling reasons that will instill your trust in using Angular for web development projects. Don't you want to know the main advantages of this framework for using them in your next project:
TypeScript:
The first and foremost benefit that angular developers and programmers have is the unique ability to use the typescript language. The typescript language comes with its own advantages and uniqueness. Typescript is known to help developers and programmers manage that code and keep it neat and clean. This enables fellow developers and programmers to read code easily and efficiently and get a better understanding of how applications work thereby contributing to the business logic and programming in a better way.
Consistency in code along with providing a powerful environment for developers:
Angular is mainly known as a responsive design web development framework that is highly used to create component modules and services. Angular is known to provide developers helping them create the necessary consistency for designing code with an aim to strive for easy understandability thereby enabling them productively work for creating web applications and web development products. Developers and programmers can use the command-line interface tool to automate shortened repeatable blocks of code to be executed from the command line.
Angular material:
The angular development Framework provides developers and programmers with readymade assorted tools and components that abide by the Google material design principles in an efficient manner. It mainly consists of UI components such as form controls, navigation patterns, indicators, and buttons. Which components are easily adaptable, and the documentation used for these components is well written based on fresh guidelines.
There is the process of design flow and workflow for management and coordination between teams. this objective helps developers and programmers to increase their productivity and create applications at a faster pace that have the maximum performance available to them.
Ahead-of-time compiler:
Another main advantage Of using Angular for web development projects is the availability of its ahead-of-time compiler. Using this compiler angular application can usually define the HTML component and typescript into a JavaScript-based environment during the development process. Doing this, the code is already pre-assembled before it hits the web browser for display to the user.
An ahead-of-time compiler is far more secure than a just-in-time compiler Acid prevents application data from being compromised making it highly secure to process and manage data given by multiple users and customers. You can Hire Angularjs Developer if you are looking to build you web app in 2022.
Maintainability:
When developers and designers use angular, the gates excellent support and maintainability for the code that they write. Moving from one version to the other, developers can update the angular packages at the same time. It was multiple different features like HTTP, routing, and the different components are also included in it. Using Angular programmers and Developers can easily decouple and replace components, that provide improved implementations to web applications that they create.
Conclusion
So these are the various reasons why you need to use angular in app development for 2022.