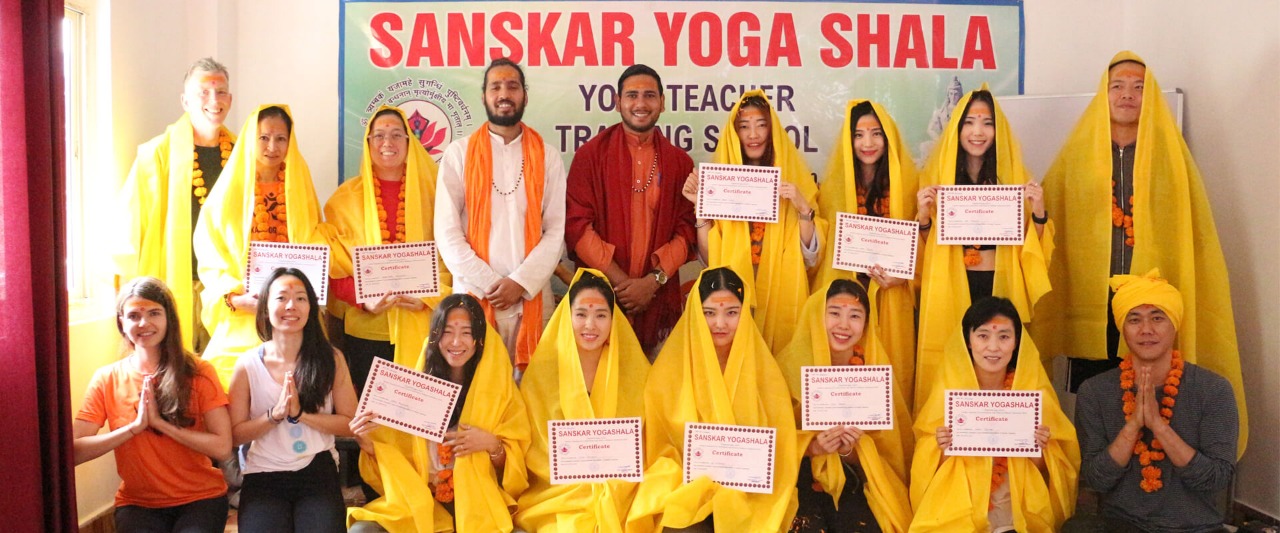 Bhujangasana(Cobra Pose)

The cobra posture is another simple beginner level posture that comes under the inverted supine postures. It is also one of the twelve postures of SURYA NAMASKAR and it visualizes the cobra sitting straight in attacking and defensive movement both. Let us see the steps of practicing the cobra posture.

Step-by-Step Instructions

Step 1. Lie down inverted ( on the base of your stomach) relaxing straight.


Step 2. Now bring your palms close to your lying down face on either side. Your eyes must look straight and your face also aligned looking straight.


Step 3. With your palms down and looking straight gently start lifting your upper torso with the help of your arms.


Step 4. Keep moving and looking straight until you can stretch your upper body to maximum possible ( comfortably).


Step 5. In this position, your upper body is looking straight erect while you also look straight while your lower body continues to relax on the ground..


Step 6. This position hence attained visualizes the cobra's sitting up position. Stay in this posture for a few breathing cycles.


Step 7. Now slowly come out of it by relaxing the stretched upper body back on the ground as previously you did. Relax for a while.


Health Benefits of Bhujangasana:

1. An excellent posture for anyone suffering from back pain issues.

2. Relaxes and rejuvenates the spinal column.

3. The upper body muscles are stretched and cleansed especially abdominal, arms and chest muscles.

4. It enhances the capacity of your thigh muscles as well as your biceps and triceps.

5. It helps to relieve stress and fatigue.

6. Keeps your spine fit and formidable from day to day stress during routine work.


Precautions:

1. Avoid practicing the posture in swift movements rather go gentle and calm.

2. In case of any chest congestion or chronic pains of the torso avoid doing it.

3. Don't overstretch the neck or even continue stretching further as it is not required.
Sanskar Yogashala is one of the Traditional Yoga School in Rishikesh India which masters in certified courses of 100 Hours Yoga Teacher Training Course in Rishikesh India, 200 Hours Yoga Teacher Training Course in Rishikesh India, 300 hours Yoga Teacher Training Course in Rishikesh India and 500 hours Yoga Teacher Training in Rishikesh India.
Sanskar Yogashala offers certified Traditional Hatha Yoga TTC in Rishikesh India, Ashtanga Yoga TTC in Rishikesh and Kundalini Yoga Teacher Training Course in Rishikesh India.
Join now Best Yoga Teacher Training Course in Rishikesh India.
Yoga Teacher Training Course in Rishikesh India Overview

Yoga Anatomy & Physiology

Comprehensive & deep study of postures anatomy, movements and the key systems of the body. Learn how the body parts work and apply this knowledge for safe and effective practice and teaching.


Mastering The Asanas (Postures)

Course includes deep practice of asanas (Postures) Ashtanga Yoga/ vinyasa flow as well as its theory. Students are also provided a separate class on alignment- adjustment- teaching methodology as these are part of the training, this class given enough time to students to interact with their teachers and finding out the answers of their questions.


Yoga Philosophy

Yoga philosophy in Sanskrit called yoga darshan which means guiding students through philosophy of life with the help of ancient yoga texts to the aim of yoga. 200 Hour Course at Sanskar Yogashala yoga school imparts teachings of the mystic sage Patanjali's 'Patanjali yoga sutras' which teaches students to learn how to live appropriate life.


Meditation & Mantra Chanting

Mantras – Sound vibrations that permeate every cell of your being and allow your mind to dissolve and repose. Meditation is that which gives you deep rest. Meditation is an activity in which the practitioner just sits and allows the mind to dissolve. The rest in meditation is deeper than the deepest sleep that you can ever have. When the mind becomes free from agitation, is calm and serene and at peace, meditation happens.


Pranayama

The prana creates an aura around the body. It flows through thousands of subtle energy channels called 'nadis' and energy centers called 'chakras'. The quantity and quality of prana and the way it flows through the nadis and chakras determines one's state of mind. If the prana level is high and its flow is continuous, smooth and steady, the mind remains calm, positive and enthusiastic.

Ayurveda

Ayurveda is ancient knowledge that indicates the very measure of life, advising on the appropriate and inappropriate, happy and sorrowful conditions of living, and recommending practices auspicious for longevity.
Join Our Upcoming Traditional Yoga Courses in Rishikesh India

Yoga TTC in Rishikesh India


Yoga School in Rishikesh India


Yoga Teacher Training Course in Rishikesh India


Kundalini Yoga Teacher Training Course in Rishikesh India


For Queries:

Visit: https://sanskaryogashala.com

Email: sanskaryogshala@gmail.com

Call/WhatsApp : +91-9736746496



#sanskaryogashala

#yogainrishikesh

#yogawithnaveen

#ashramlife

#traditionalyoga