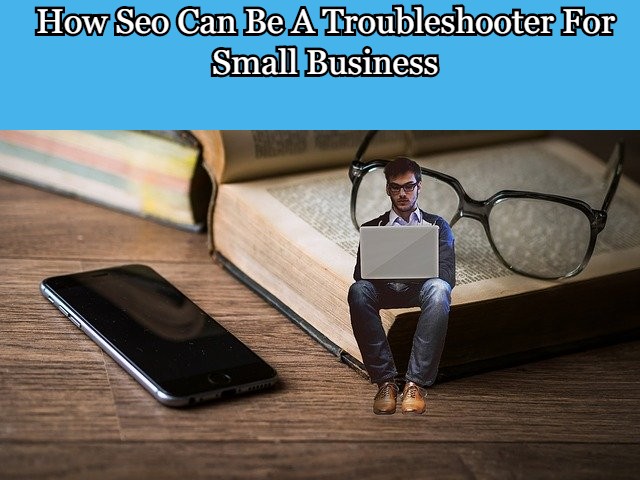 SEO or Search Engine Optimization which is an engine that helps people to get optimum growth for their digital platforms. Marketing is a tough job and when it comes to marketing of small businesses, it's a nightmare for many marketing teams. Digital Marketing is an even more tedious job but, if done correctly with proper resources, it can bear fruits to your business you wouldn't have even imagined.
When digital marketing with SEO companies of small businesses is done, there is a huge chance that the digital platform of your business can be strong, organic and visible to your targeted audience.
What is SEO?
A Search Engine Optimization tool, it can be explained as a referral engine that provides the best answers to user's questions. You need to contact SEO companies to get your website amongst the top ones to be displayed before users when they search thuns on browsers.
SEO is a complicated and layered strategy. If you feel your business needs SEO strategies you need to completely understand the working of SEO companies to help your business grow.
How can it help small businesses?
As we know that the world has become a global village today. People look online for products before actually going into the market and purchasing them. In the majority of cases people are so busy physically going to markets and purchasing so they prefer online shopping. For small businesses to grow digitally these are their target audiences. If you collaborate or take help of SEO companies to grow your business so that it reaches more people and is visible to them, your business is going to be on the boom!
Things to consider before taking help of spo companies
Budget- You need to analyse how much you can spend on your digital growth so that it doesn't hamper your planned budget.

Speed- The time taken for SEO companies to help you grow your business is not fixed, sometimes it can help you instantly but in many cases it can take longer duration. So keep this in mind before investing.
While SEO is very helpful in many cases but it should not be relied upon for your growth. Collaborating with SEOs have been very helpful for many businesses but you need to analyse if your business really needs an SEO.
How to choose an SEO provider?
Once you reach the conclusion that your business needs SEO company's help. You need to do your research work in what kind of SEO your company needs. Here are a following points you can look up to if you are wanting to invest in an SEO company:
Their previous works and collaborations.

Their strategies that they'll use to work.

The browsers they are linked with.

Their progress reporting system.
If you feel there are more such queries you need to answer yourself then you can add onto them, but these are the basic questions that you need to find solutions to before investing your money for an SEO .
Investing in SEO companies can be huge so be sure to do your research before you go on. If you want to grow your business in a quick span of time then SEO companies are surely a solution but, having your own little research would never hurt.