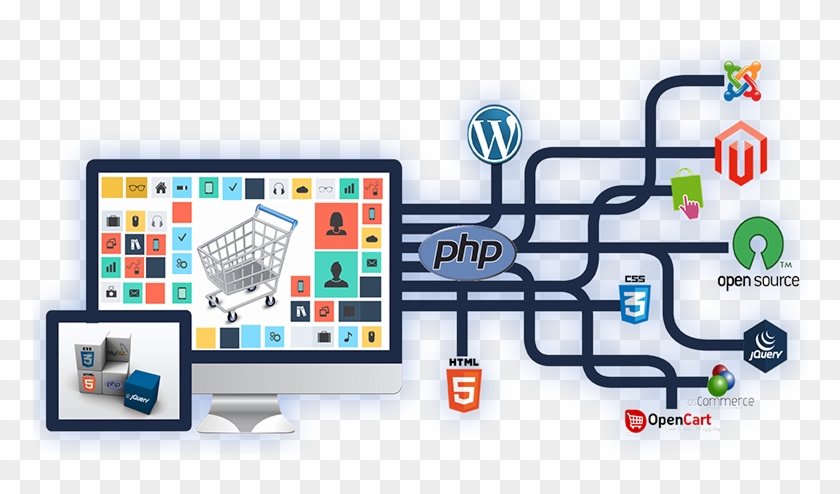 As a Web developer, there are so many challenges you have to face in your daily life. Web Designing & Development Services can be complicated because each website is different from its business nature.
Nowadays, customers are very active they want to know everything about you and your organization before taking a step ahead in any business with you.
Here we have mentioned 6 most common Web Designing & Development Company problems you can face along with their solutions:
We are not aware of the entire cost of the project
So try making a transparency of the budget that is reasonable for what they're willing to attain. Because if set a higher cost which is out of their limit, then you need to prioritize your features to ensure that the complicated tasks should be done first before the budget is exhausted.
Requirements are not defined clearly
Requirements are one of the most important parts of the process. You must need to clear about what is being purchased and what is being delivered. There are lots of small things associated with the project, which comes out when the project is well underway.
When you have made a plan at this time half of the project is completed and has done the groundwork to detect all the possible pitfalls of your website, and in most cases, the client takes it was more important than the actual result.
Sometimes mostly, developers put more effort into planning a single thing, and the rest of the project work does not get completed on time, this may be the cause to lose money. As a solution, you need to charge more from your clients to get it managed in the end.
Forget to consider user's experience
You and I and whoever everyone wants to save their timing that's why we need to make a user-friendly website. Nowadays, mostly user uses the internet through their mobile phones. Most of the time we forget to do so while creating or developing a website. This is necessary while you are creating a website that is quick and mobile-friendly. Web developers forget about site navigation many times. As a developer, you have to know better navigation creates better user-experience and leads your website viewers.
If you don't use proper frameworks and platforms
Frameworks or structure boost the performance of your website. Some developers are rigid to approach while some others are flexible in development. Developers have to use a flexible framework while creating a website so that will be easier for them to edit the website in the future. The platforms should be used simple too while creating a website. The easier platforms you choose the more you get easy web development opportunities.
It costs too much upfront
Web development projects are nightmares because they're all focused on just a single point and that is the launch of the website. Keep all the things in mind like the cost, the scope of work and all the resources are completely focused on that single event, but the thing is, developing a digital platform for your business or your organization and adopting it as your organization changes to serve its customers and minimized during the complete process.
We don't know how much time you will take to live a website
This is very difficult for any freelancer developer or any development firm to schedule out projects, along with lots of different requirements and unknown lengths of time to complete. Without knowing that when will be your one project is completed after that you can start the other one, you just have to keep hustling to get more work. Apart from this from your heavy projects, many of the old customers also keep coming back for little changes in their website or their website maintenance work.
A website on a development server away from the user's eye is total garbage. Many successful internet start-ups initiated with a crappy site, a major part of people come on any site for the information, the content, and the stuff, which is uploaded there. If you regularly update the site, the more visitors you get on your website, especially if the update has been done after keeping users feedback in mind. So, rather than you choose it bulkier and time-consuming to complete, you should get your site and launch is as quick as possible.
If you are hunting a Web Designing & Development Company, Knit Infotech team here to provide you with Web Designing & Development Services. You can contact us @ 9871912805 for any information related to our services.