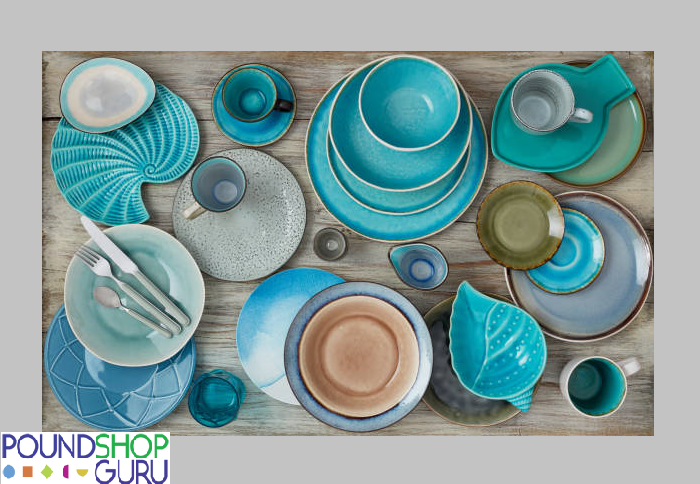 Tableware can enhance the beauty of your dining table. There are a few considerations to keep in mind while selecting your tableware. It is very important to know about the features of each ceramic to make an intelligent choice. This guide will assist you in finding an ideal ceramic for your dinnerware according to your needs.
Here are a few types of dinnerware ceramics:
Bone China
If you are searching for tableware that is both solid and elegant, bone china is the best option. It has a thin and sensitive structure, making it excellent for special occasions. It is also suitable for daily use as it very durable. The chip-resistant material makes it safe for dishwashing. The material is safe for microwave oven unless it has metal accents.
Porcelain
Porcelain is more affordable than bone china. It contains kaolin, feldspar, and quartz, that have been heated at a high temperature, making the tableware extremely durable and non-porous. The porcelain dinnerware has a delicate look which is good for formal dining occasions. Most of the porcelain tableware is microwave and dishwasher safe. However, pieces that have metallic accents must not be dish-washed or microwaved as it can destroy the design. To increase the lifespan of tableware, avoid sudden changes in the temperature while using the microwave oven.
Earthenware
Earthenware is one of the most affordable ceramics for tableware. It has a rustic feel. It has a porous material that has a capacity of getting stained and absorbing liquid. It is the least resistant in all types of ceramic. It is susceptible to chipping. Earthenware is not dishwasher safe as it is often hand-painted and is fragile. This material is not suitable for microwave either.
Stoneware
Stoneware is slightly heavier than bone china yet does not have similar strength. It has a special coating that gives it a seamless look. The tableware set of this ceramic needs special care while washing. It is not microwave-safe although you can check this with your manufacturer.
Melamine
Melamine is a plastic material that has a lightweight and glossy finish. It is ideal for outdoor use as it does not chip or break even when dropped on a hard surface. The material is safe for dishwashing however, it is not suitable for microwave oven. These are available in various styles and colours. You can easily find tableware Products online of your choice.
Vitrified Glass
Vitrified glass is glass material heated at very high temperatures, making it non-porous. This ceramic does not get stained easily. If you are looking for something for outdoor use, vitrified glass is the best option. The tableware set UK of this ceramic is dishwasher and microwave safe.