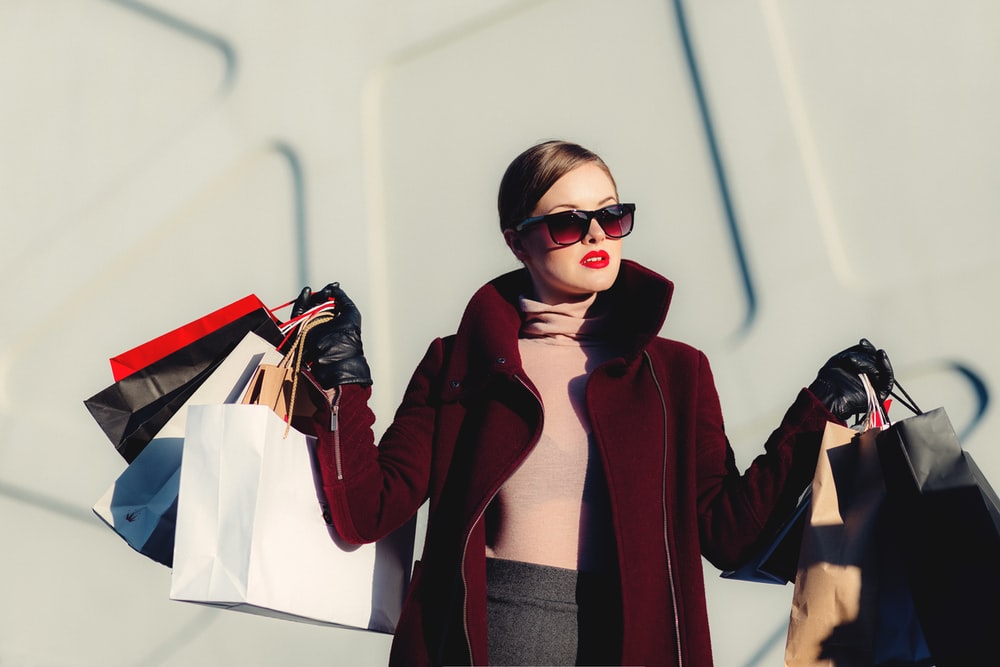 Fashion is not something that has fixed set of implications behind it. A particular shirt design may seem completely fine to one person but may sound horrendous to the other. It is a picturesque of taste, preferences, personal appearance as well as seasons. You may not wear a long coat in steamy summers but would opt for one when temperatures go down. As compared to winter and other seasons, summer throws more fashion options towards you. It allows a person to play around more with length, fabric and color scheme. Every year is a different blossom when you talk about selecting clothes, hair style, foot wear and time pieces. For this year, these are 7 trends that would surely be followed.
Short length female dresses with puffed sleeves
Although puffed sleeves were a trend in the 1970's, they struck back in the last quarter of 2019 and a lot of designers heavily endorsed it. It is expected to go with the flow in the year 2020 as well. If you are living in a country where summers are not extreme, you would see a lot of brands launching short as well as medium length shirts with these sleeves. To know about all products that fall in this category, you can use search image process to view all possible options.
While shopping, no one wants to spend lengthy spans and this searching alternative works better than text statements. At times, it is hard to transform the creative image in the mind to words. You can obviously reach to your favorite brand through this method in quicker manner. Although it is expected that more than 70 percent of the top rated brands will introduce shirts with heavy sleeves.
Ankles with wrapped clothing
Although this is not a common style statement, it is expected to hit the markets in 2020. Long pants as well as capris will be introduced with clothing wrapped around the ankles. However, if you are among people who get agitated with long pants, apply this fashion with three quarters. In case of full length ones, ensure that you are not picking a thick fabric.
Pants made of metallic leather
If you are a party goer and have the vibrant feel in your mind, this is one style you would not want to miss. It is a fact that metallic leather does not suit everyone. The shiny feel can surely cause irritation particularly for middle agers. However, for people who take age as just a number, silver and golden colored pants would be one of the options. For shirts, this is not expected to be a popular alternative. People usually blend matt colors with metallic ones. Hence, in terms of combination, bland tops with shiny bottoms will be noticed.
High heels will dominate
In the past year or so, high heels have been a symbol of panache for all kinds of dresses. They go well with short length party dresses as well as long gowns. However, carrying them comfortably is not a possibility for every female. It is all about liking and comfort. Flats will continue to pop their head through some brands but are unlikely to take the driving seat. A lot of females simply rule out the option of wearing heels due to comfort problems. If you are one of them, unfortunately, a lot of footwear options of 2020 will not suit you.
The Khaki Image
A fact is that Khakis have never been out of vogue considering the ease that they offer. Men can wear them for work, casual dinners and even while walking down to the street. In the present year, brands are expected to launch more ranges. With these pants, you get a lot of alternatives for upper wear as well. Starting from button down shirts to jerseys and skin fit uppers, everything tends to go with them.
Most people opt for loose ones which is why fashion firms focus on it. The overall feel comes better when khakis do not cling to your thighs. You can always opt for custom fitting if you wish to follow the fashion in your own merry way.
Long boots for men
Whether you want to go camping or attend a get together at the coffee café, long boots give the desired rugged look. In 2017 and 2018, the trend sort of faded away as people opted for sneakers and low length loafers. However, in 2019, there was a rebirth and boots are a strong fashion symbol for this year. There are numerous material options to choose from if you are a fan of long boots. Leather won't work for you if you don't prefer weight on your feet. Similarly, some people prefer the real heavy ones used by machine lifters. It all depends on what you find comfortable. Brown, camel and charcoal are expected to the popular shades for the upcoming summer.
Smart watches will take over round dials
Although round dials are still considered the most elegant time piece style, smart watches would be among the more preferred types. The reason being that they come with the option of taking calls, reading emails and performing other synced tasks. However, real watch lovers would still opt for the vintage round shaped style. If you like your wrist to be free of weight, don't waste your time on metallic belts. Even the conventional ones with leather belts are heavier than smart watches.
Summing it Up
Fashion changes knock at our door steps every and 2020 will be no different. If you are a guy who wants to go with the flow, purchase long boots as they go with multiple wardrobe categories. Similarly, for females, high heels are expected to stay in fashion for this year. When it comes to following fashion, a lot depends on what people are comfortable with.