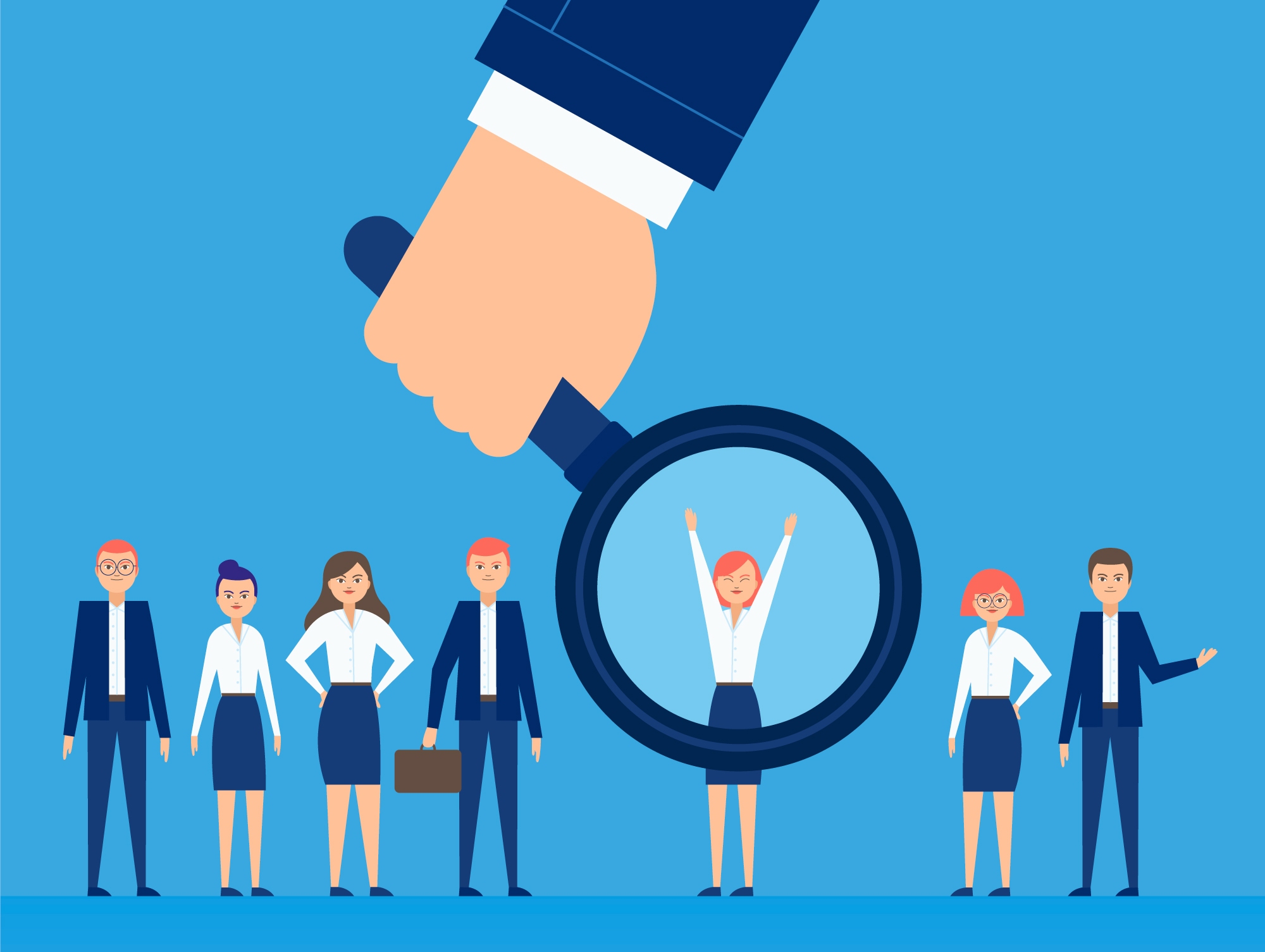 Recruitment is a broad concept that involves many stages to select the right candidate for the right job. Recruitment refers to the process of searching for suitable candidates which are for your organization. It starts with the screening of application forms and ends with the final selection of the candidate. The recruitment process has several requirements that sometimes become difficult to meet for some organizations. Thus, they outsource recruitment services in exchange for a certain amount. Here we will be discussing the entire recruitment process in simple steps. So, if you are a recruiter, then it will definitely do some help to you.
Stages Involved in the Recruitment Process:
You can design the entire recruitment process by considering the following steps:
Stage 1: Define Your Recruitment Need
First, your task is to determine the positions which require the recruitment of new employees. Vacant positions are created when an employee retires, leaves, or terminated from the organization. Now, there are two sources of recruitment:
Internal
Internal sources recruitment is again classified into:
Transfer: It refers to the shift of an employee from one branch to another branch of an organization. So, if one branch of your organization has excess human resources, then transfer them to another branch that has a deficiency.
Promotion: When a senior employee retires, the position gets vacant. Thus, you can promote an employee from a lower position to this vacant post.
External
External sources refer to the recruitment of candidates who are not available within your organization. If existing employees can't fulfill your recruitment needs, then you have to resort to this form of recruitment. External sources include advertisements for vacant positions, recruitment agencies, employee referrals, etc.
Stage 2: Searching for Suitable Candidates
After the manpower planning is over. It's time to write an awesome job description. After that, specify the skills required to fill up a particular position. Unless potential candidates are clear about their job role, they can't apply for that job. So, if you are opting for an external source of recruitment, then advertise these requirements. Even if you are hiring a recruitment agency, then also inform them about the type of employees you need.
Moreover, you can advertise your vacant positions on job portals. In case you have a good network, then make use of that as well. Last but not least, you can advertise your jobs on social media or popular websites on search engines.
Stage 3: Screening
After advertising your job, you will receive several applications. So, you have to screen these applications thoroughly and shortlist the suitable ones among them. Suitable candidates are identified based on the educational qualities and skills required for a particular job. They are suitable only when they meet the qualifications and skills that you are looking for.
It is a good way to eliminate those candidates who are not fit for the job you have advertised. So if you feel, then you can ask them to fill out another application form containing additional questions. Then, contact these candidates and ask them to appear for an interview.
Stage 4: Interview the Shortlisted Candidates
Most organizations divide the interviewing process into their written, group discussion, and personal interviews. However, if you want you can conduct a telephonic interview for the primary selection of candidates. Then, you can move ahead with the written interview that is a great way to test the general knowledge, aptitude, and reasoning ability of candidates. For further analysis, conduct a group discussion or face to face interview.
The interview is a great means to cross-check the information provided by the candidate in his application form. Make sure that the recruiters are qualified and competent enough to carry the interview. Otherwise, the recruitment process won't offer you the right type of candidates.
Stage 5: Placement
After finalizing the candidate who can join your organization, it's time to hand over the offer letter to him. Before giving the offer letter, don't forget to check the references provided in the application form. The offer letter will then contain the date of joining, job role, salary, terms and conditions, and other facilities.
Now, the candidate will read through the offer letter and confirm whether he will join your organization or not. He might negotiate with you and decline your offer of employment if not satisfied.
Stage 6: Onboarding

You have to welcome the new member of your organization and ask him to do the important formalities. This includes all sorts of paperwork and documentation necessary to complete the recruitment process. For example, the employee might have to provide his bank details for wage payments or tax. Finally, conduct induction training to help the employee adopt your company rules and the job he has to perform.
Therefore, consider the aforesaid steps to make your recruitment fun and proactive for your organization. So, if you are outsourcing Iraq recruitment services, then ensure the credibility of the service provider.