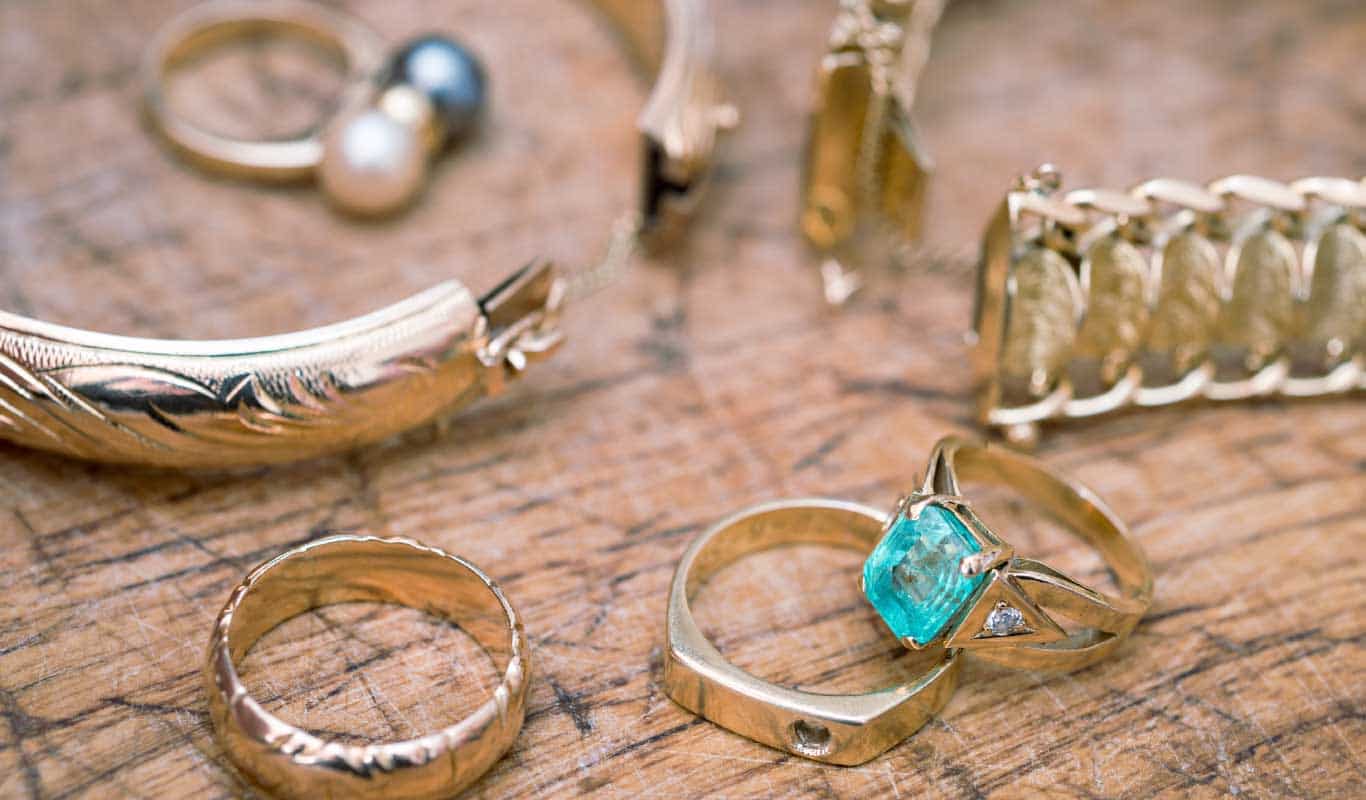 Jewelry is one accessory that can instantly uplift your overall appearance and make you look more feminine and charming. These days several jewelry options are available in the market, such as silver jewelry, imitation jewelry, oxidized silver jewelry, and tribal jewelry. Women across the globe are buying all types of jewelry as per their preferences and budget.
Investing in some beautiful and classy designer jewelry pieces will save you a lot of money in the long run. Actually, the imitation accessories go out of trend every season, and wearing something that has gone out of trend is really 'NOT-SO-CHIC'. On the other hand, the statement and classy jewelry pieces never go out of fashion. Hence, instead of buying some imitation jewelry from season to season, it is better to invest in some designer jewelry pieces that will stay 'IN' for a long time. If you have some budget issues, the goodies like Voylla Coupon Code can come to your rescue and help you save on every order you place.
Top 10 must-have Jewelry Pieces for Every Woman
1. Hoop Earrings
Hoop earrings offer unparalleled and unbeatable simplicity and class. Many women have this notion that hoop earrings are suitable for round faces. However, if you choose the size wisely, you can nail the look irrespective of your face structure. We recommend buying the bold metallic shades to go with the festive season.
Some of the best picks are:
Yellow-golden
Rose gold
Antique Silver
Platinum
Copper
2. Classic Chokers
Don't leave your neck unadorned while you are wearing an ethnic dress. Also, don't go for the age-old gold jewelry from your momma's closet. Give a stylish touch to your look with a classic choker hugging your neck. Opt for traditional and simple designs in bold colors. Let the contrast between the dress and jewelry speak for itself while you enjoy the celebrations with looks full of admiration from every person.
Some of the best options are Black and Maroon chokers with minimal embellishments. Bead chokers with golden threads are also a perfect pick. Check out these and many other fantastic designs online, and make them all yours with Voylla Coupon Code.
3. Tassel Earrings
They are the most reliable jewelry items that you can wear without any doubt. The main trouble comes while styling them with festive outfits of different colors. So, we suggest buying at least 4 to 5 standard colors that you can match with your outfits. Don't go for similar designs when there is so much variety available. You can opt for Bohemian Tassels, Teardrop Tassels, circular tassels, rainbow tassels, and tassels with metallic frames.
4. Statement Bracelets
Working women find it tough and hectic to wear bangles. However, after marriage, most of them are asked to wear something on their wrists. We suggest opting for the statement bracelets such as charm bracelets, bracelets with artistic marble shapes (they are trending these days), and leather bands with embellishments. These bracelets sit comfortably on the wrists and don't impede the working as well. They let the skin breathe and don't prove to be a tiring accessory. So, wear a statement bracelet on the one hand, while the other one wears your favorite watch. Embrace the ethnic and modern elements together and enjoy it!
5. Antique Tribal Necklace
If you are a fan of chunky jewelry and you have a mommy dear that finds chokers repulsive, trust us, the tribal necklaces are going to do wonders for you. These necklaces are available in various shades of antique silver and multiple designs. They can be worn with almost all types of ethnic clothing and are lightweight as well. Some of the most notable mentions from the trend charts are:
Half-moon patterned necklaces
Necklace with lots of hanging chains
Necklaces with fabric beads
Necklaces with coin-shaped hangings
6. Multi-chain Pendants
Multi-chain Pendants are perfect for saris and Kurtis without a dupatta. They hang in layers and amplify the 'festive-bling' quotient of your look. You can find many different styles online to choose from. They are a modernized version of the 'Satlada Haar' which is traditional Indian jewelry. Opt for the refined and sober designs that have small pendants on alternate chains. This way, you can steer clear of the tacky designs.
7. Abstract Earrings with a Textured Metal-Look
This look comes from the Street Fashion. The abstract earrings are shaped in any random manner. The phrase – beauty in chaos inspires them. To keep the festive theme intact, opt for the abstract earrings with a textured metal look such as gold, platinum, and copper. They are also available in textured marble look, which is also impressive.
8. Statement Rings
It is vital to have at least 2 or 3 statement rings that instantly glam-up your appearance. You can opt for the designs that employ colorful stones with a single center-piece. Big rings with polki, and mirrors are also in vogue these days. You can also opt for tribal rings with central mirror or polished silver.
9. Oxidized Silver Necklaces
These darlings are the best partners of your ethnic dresses. Silk saris with sleeveless blouses, mid-part bun, and a statement necklace made of oxidized silver – you have nailed your ethnic look like a boss! You can easily find many options and styles to choose from in most of the online jewelry stores.
10. Chic Danglers
Stylish and chic danglers are a must-have piece of jewelry for every woman out there, especially the office-going ladies. They make your face appear more feminine in a subtle manner and also tones down round or square-ish features. Black metal, polished metal, pearl danglers, stone danglers, and chain danglers are some of the best options to choose from.
So, this ends our list of the ten must-have jewelry pieces for every woman. Which ones you loved the most and which ones are you going to buy? Please share your thoughts with us in the comments.