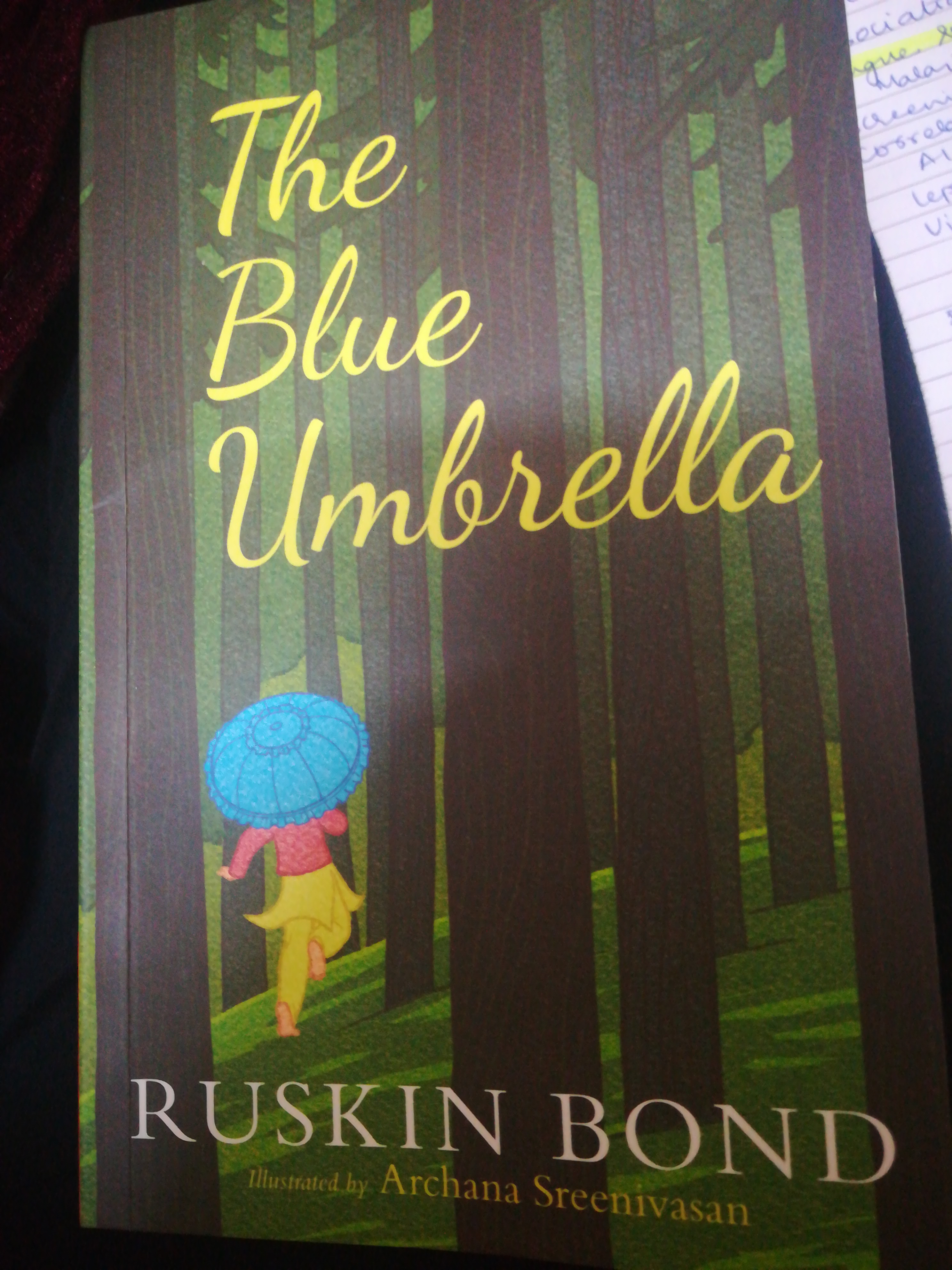 THE BLUE UMBRELLA - Ruskin Bond
Ruskin Bond is known for his stories, but The Blue Umbrella takes us to into a journey where you feel every bittersweet emotion. It is based on real life people Bond meets in his journey between mountains. The story is spun around a little girl Binya, her elder brother Bijju and the blue silky umbrella.
Bond portrays Binya as a very relatable character because she felt nervous in crowds, not terrorized in dark forests. (I mean we all hate crowds, can't say much about the dark forest experience much now, yet) Binya spots the umbrella and immediately develops the liking for it. I like it too. She is solemn on what she wants. Even gave away her lucky leopard claw in exchange for the blue umbrella. The story goes on and off with all the problems that comes with the umbrella, as it soon becomes the talk of the town.
The author uses very simple but elegant language to take us on a hilly ride with this story. It is beautifully illustrated. I was personally very inspired by the protagonist's thinking, the way she is thoughtful inspite of being a young girl and an adult at the same time when she finds solace in solitude on hillside. She gets timid with strangers but will go to any heights and any lows (pun intended, you'll get it when you read it) for the pretty umbrella. The book conveys lot of emotions very smoothly. It has light hearted humor, greed, sadness and happiness all at once. You start rooting for Binya as if she is your family
It is a fun read. It gives a message to take with you. The way Bond talks about how different people had different ways of seeing beauty in the umbrella is really an eye opener, for Binya beauty is selfless and pure, for othersbeauty is prerogative, and something that only privileged person can own. The book is a classic 'greed-kindness-change of heart' triad with wholesome message. Read this one for the charming little Binya and her Blue silky Umbrella, will you?