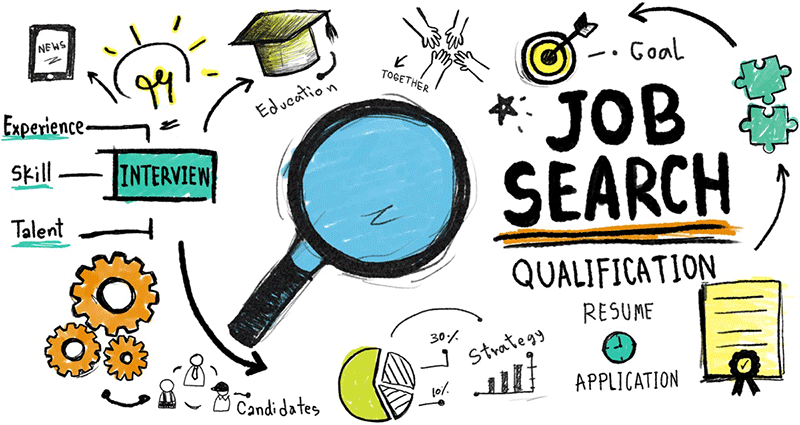 There is no scarcity of jobs in Dubai, the place of opportunities. Though, getting a job might come across as one of the most stressful things to accomplish, particularly when you are a fresher and lack any past work experience. Well, if you are determined and prepare for your job search well, you will undoubtedly see success in your endeavors.
Here are a few tips freshers can depend on it to successfully find a job in Dubai:
Get Organized:
Dubai is a place of opportunities that freshers can use to their advantage with a little bit of prior planning. The entire application and job interview process can take a few weeks before you finally get an offer letter in your hand. Hence, it is essential to plan and organize your job search beforehand. Your 1st step should be to connect to a friend or a relative who is already doing work in the field of your interest and learn as much as possible about the industry and work. Next, create a list of companies and Fresher jobs in Dubai you want to apply for.
Tailor Your CV:
Use the power of the Internet to your benefit while preparing the CV. There are countless CV samples available on the web for freshers searching for jobs in particular fields in Dubai. Pick 2-3 appropriate CV formats to create your CV and once done, do take the honest opinion of your friends on it as well. Thereafter, start personalizing your CV according to each job that you want to apply for. This is crucial not just for getting your document pass through the ATS, but also for making companies see you as a potential candidate for the job.
Keep an Open Mind:
While everyone wishes to work with companies listed on the Fortune 500 list, it is essential for the freshers to always keep an open mind while job hunting. There are many startups offering lucrative job options to freshers in Dubai. Startups are a great platform for freshers to learn and grow at a fast pace. They also provide a fun environment and numerous modern-day perks like flexible timings, work from home alternatives, and an informal dress code policy. So, don't rule them out entirely when searching for a job in Dubai.
Follow Up Like A Pro:
This is among the oldest yet one of the most vital tips a fresher must take very seriously. Being new to the entire job-hunting process, you might feel uneasy following up with the employers repeatedly or lack the knowledge of doing so properly altogether. However, following up is essential if you wish to remain at the top of the prospective employers' minds.