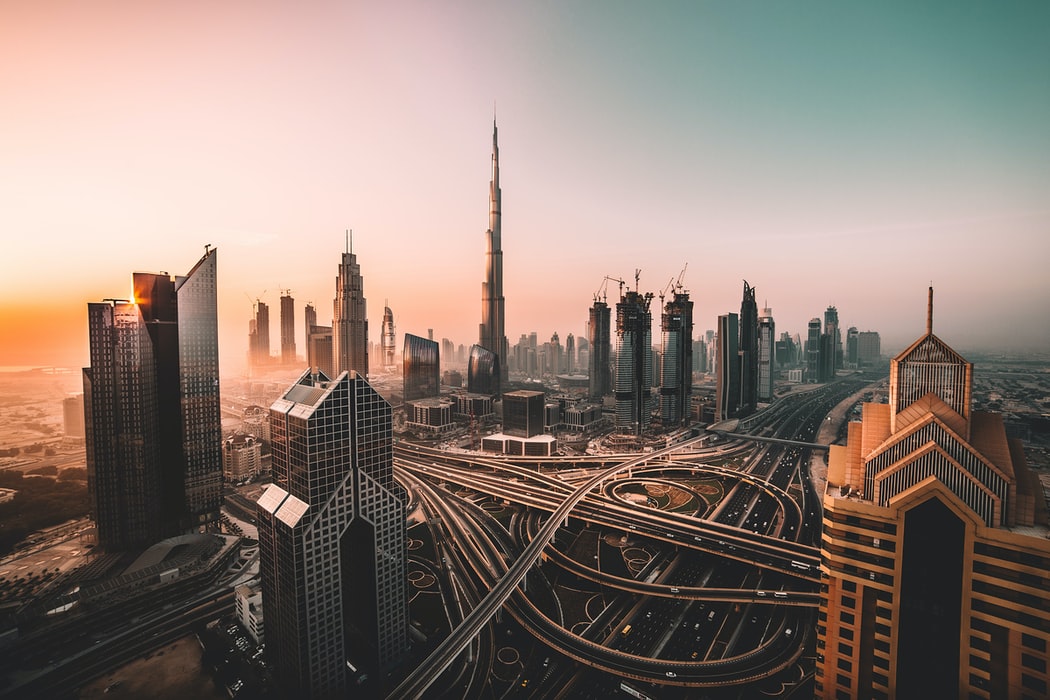 Dubai is not only famous for its high-rise buildings and stretches of the desert but is also home to some of the most innovative and incredible theme parks in the world. Whether you are travelling with family or as a couple, you will never fall short of discovering new experiences. Dubai has so many fun-filled theme parks that you can even plan a complete vacation around them if you're into that kind of thing. Right from adventurous water parks to the terrifying roller coaster ride, there is always something to pump up your adrenaline.
One such theme park is the VR Theme Park in Dubai which has proven to be the grander version of the gaming arcade. This is undoubtedly the must-do things on your bucket list. It offers around eighteen enthralling rides and games for people of all ages, and you are guaranteed to have the best times of your Dubai vacation here.
Here is an ultimate guide about VR Park in Dubai to excite each one of you.
Overview
VR Park in Dubai is the biggest virtual reality park on the planet spread more than 7000 sqm across two levels. Be prepared to experience an innovative world where people will travel in drone taxis. The vast reality park offers enjoyable and educational experiences for both kids and adults. Here, you can discover more than 30 game-changing thrilling rides and experiences for all age groups across a wide range of immersive and informative journeys. Be it individual fun or multiplayer experiences, and there are a plethora of activities to choose from the theme park.
You will be transported to a unique world altogether where you there won't be any differences between perception and reality. Transcend through the dimensions of space through fun-filled rides, exciting games, and thrilling experiences for people of all ages. From bashing dunes in the desert to virtually driving down from the top of Burj Khalifa, VR Theme Park Dubai is home to all varieties of exhilarating experiences. It is a fantasy world for those who love adventure and thrill.
The rides like dune bashing, VR Balloon and other games are based on the popular attractions in Dubai. Dubai drone and Plummet are must-try activities, and you will love the experience. The fast forward journey to 2050 and the thrilling skydiving experience is what you would get from these activities.
You can also make friends with your favourite movie characters and television series stars like John Wick Chronicles and The Mummy and indulge in thrilling experiences. This section of the theme park is what kids adore the most.
Set across two levels, VR Park Dubai offers games and attractions to suit every age and interest, including adrenalin rush, horror and thriller, tranquillity and more. Play games and enjoy an incredible experience with your friends and family. There is also a cafe for those who are not fond of these head-spinning rides, and you can enjoy delicious treats.
How to Reach
If you are planning to visit VR Park on your Dubai trip, then here is the address for reaching this fantastic amusement park. It is located on level 2 of The Dubai Mall. You can easily take the Red Line metro train to reach either the Burj Khalifa station or the Dubai Mall station. Once you reach the station, you can walk through the long air-conditioned bridge to reach the entry point of the mall. If you are looking for a cheaper option, then you can make use of the two buses; Bus-29 from Ghubaiba bus station and Bus-27 from the Deira Gold Souk station. The buses depart and arrive in front of the Grand Drive Entrance on the Lower Ground Floor of The Dubai Mall. If you want to drive, then park the car in the Reel Dubai cinema level car park.
Entry fees
While the entry to the theme park is free, it is mandatory to stock up on credits to pay for the attractions and the rides individually. The prices range from AED 15 to AED 45. The Gold Pass can be purchased from the entrance that gives access to the seven experiences. However, the most economical pass in the Power Pass that offers unlimited access to all rides and games for three hours. But, it can be purchased only online, and it is not given to walk-in tourists or customers.
Timings
The VR theme park is open from 10 am to 11 pm on four days in a week; Sunday, Monday, Tuesday and Wednesday. The park timings are from 10 am to 1 pm on the rest of the three days.
Tips
Allocate three hours of your day for an enjoyable experience in the theme park if you want to try each ride and game.
Schedule your visit on the weekdays to avoid crowds.
Kids below the height of 110 cm are not allowed to participate in any rides or games inside the park.
Keep yourself hydrated.
The VR park has made its mark in the virtual world by offering some of the fascinating adventures you can ever imagine. To experience the thrill and excitement, pack up your bags and plan your Dubai trip right away. You can check out this customised Vacation to Dubai to seek more fun and enjoyment with Pickyourtrail