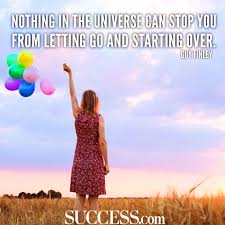 It is said' Man proposes, God disposes'.Life is full of challenges and one must be strong enough to accept those challenges.My life revolved around academics and people called me a nerd.I had thought I would opt for a career in medicine as I come from a lineage of medicos.But after plus two I decided otherwise as working on cadavers was not my cup of tea.I decided to go in for research as I thought I may discover'The Elixir of Youth' and may be nominated for a Nobel Prize(ha-ha).Diligently I completed my doctoral work and my only aim was to procure a good paying job in one of the premier research institutes of the country.A research associateship came my way and while completing the tenure I found myself into holy matrimony.
Soon motherhood followed and my dream to pursue a career took a back burner. I was sucked into the vortex of family responsibilities.My toddlers turned to teens and now time hung.I tried to procure a job but employers scoffed at my CV gap.So I was in despair but wallowing in self-pity was not my style.
Now I decided to bring my latent talent for writing to the fore.I had been a passionate writer since my school days and now was the time to follow my passion.I enrolled myself for a creative writing course.And soon was armed with a certificate.
I learnt the nuances of technology and started to follow my dreams.I surfed the net for writing jobs and suddenly an opportunity to write for the Chicken Soup Series came my way.I was fortunate to get my story published.It was a great start and it was never looking back after that.I have managed to carve a niche for myself on both National and International media.I have dabbled into Proofreading,Content writing,Blogging and Creative writing.Even managed to procure a job as the education head for a student start up. As they say age is just a number and if there is a will there is a way.