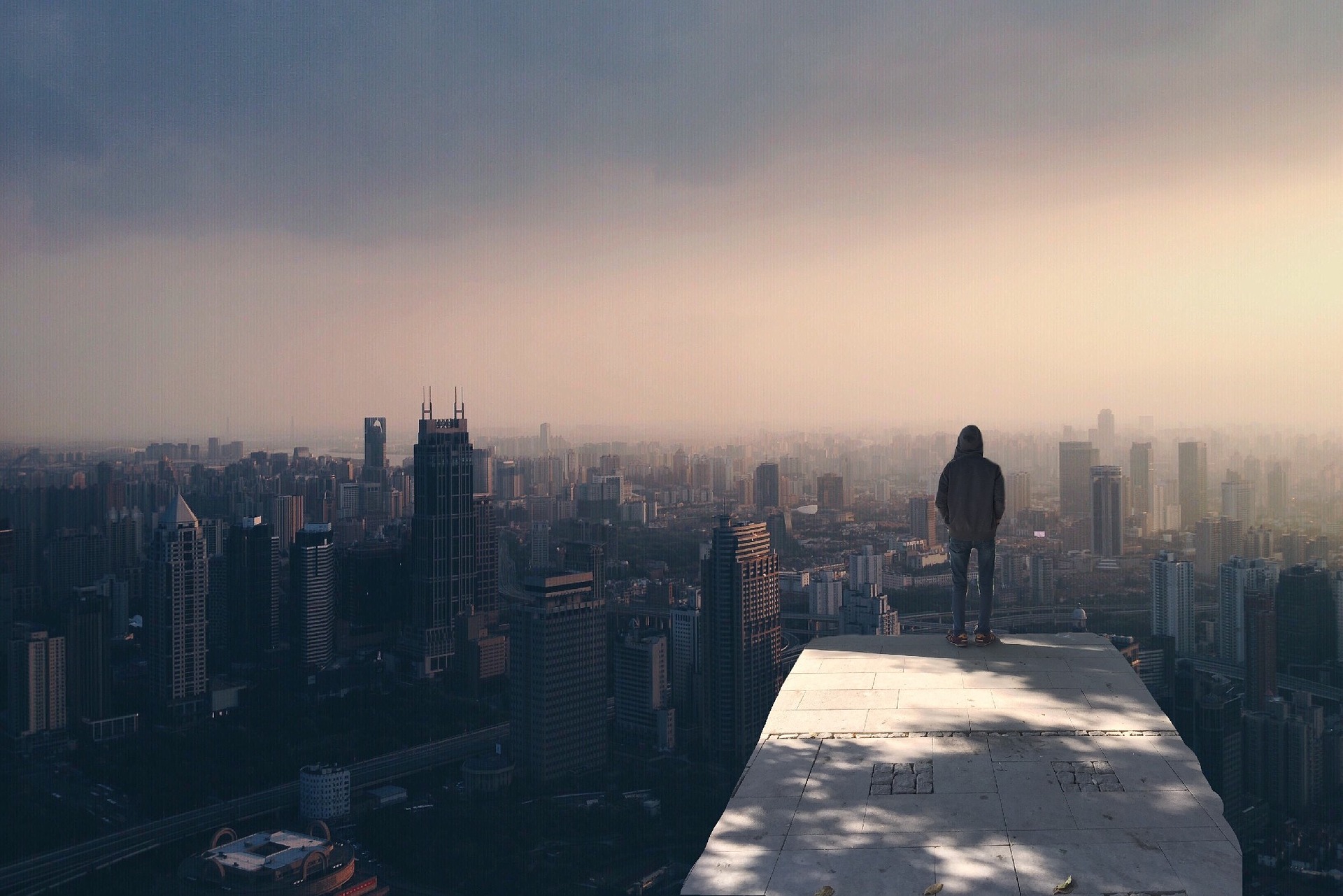 Gully Boy is a fully paisa vasool movie that you must watch. Great acting, excellent characters, and so much that we can learn from it.

Everything right from the entry of 'Murad'; the gully boy, who rises like a phoenix from the slums to the stardom, his entire journey, till his final appearance on the stage (with a fire in his eyes) facing thousands of people in the audience is captivating. The battle of 'Shafeena', an ambitious girl (another hero of the movie), for her rights, for her freedom is awe-inspiring. A big round of applause for her firm stand for her own life.

The storyline may sound similar or common but the way the entire movie is captured, directed and produced is outstanding. On one side, it's a sweet love story with no sugar-coated dialogues, obligations or false promises. On the other side, it leaves no stone unturned to picturize the hard-hitting reality of life on the streets.

The movie is a celebration of art, love and imparting wings to the dreams. You will fall in love with the characters instantly. The cinematography, music, lyrics, dialogues, acting and everything is just incredible. The music will make your feet move, and the lyrics will make your adrenaline rush. Your heart will beat a bit faster, ready to jump out of your chest. Believe me, those dialogues and lines of poetry will not let you sleep! I bet you will not find a single dull moment or hyped incident in the movie as the energy being radiated is at its high.

The actors Ranveer Singh featured as 'Murad' and Alia Bhatt as 'Shafeena' are just phenomenal. The duo has rocked the stage. There is no match to Ranveer's energy level, the spark in his eyes can blur the vision! The transition of the subtle and soft boy, Murad, to a competent and confident man is breathtaking. For Ranveer, I can say just one line, 'Tera jaisa koi hard aayaichh nai hai bhai!' Alia is successful again in robbing the hearts of the mass. Her talent and acting skills are tough to match. Her role play as 'Shafeena', an independent, opportunistic and spirited girl with her madness will drive you crazy. All the actors, including the lead roles, have a crucial role to play. Short or long duration on screen, all have done their job to the best.

The movie will not only touch your heart but it will amaze you in more than one ways. There are also beautiful takeaways or some wonderful life lessons to take along with you on the way back home.

Hard-hitting reality of life
The line 'Tu nanga hi to aaya tha, kya ghanta lekar jaayega, Hum kitne paas hain phir thi kitin doori hai..kaisi ye majboori hai!' (You have come bare-bodied in this world, what are you supposed to take along with you at the end! We all seem to be so near yet so far, why there is such a disparity and helplessness!) has touched the hard-hitting yet the basic reality of life, on one side a line of tall buildings, on the other side, children without food, clothing and shelter! It will make you speechless at times and give goosebumps at others.

You have come empty-handed and will depart empty-handed one day. The bundle of notes will just become a heap of papers at the end. So, don't judge. Spread love and show some respect to every individual and her/his talents.

Claim your Identity and acknowledge your Gift
'Main kaun hoon mujhe koi aur batayega! Ye gift mujhe uparwale ne diya hai aur main ise NA kabhi nahi kahunga' (Will someone else explain me who am I! This gift has been given to me by God and I'm not going to deny it), a simple yet bold and powerful statement said by Murad to his father.

Take charge of your identity. Don't let anyone else dictate it for you. Believe yourself. Have faith on your instincts. You never know what tomorrow is going to bring. If you are blessed with a gift today, never say 'NO' to it. Raise your hands in gratitude and thank God. Unwrap it, explore it and use it to its fullest.

Dream big
'Main apne sapne ko apni sachhai se nahi milaunga, meri sachhai ko mere sapne se milvaunga' (I'm not going to lower the level of my dreams in order to match it with my present status/reality, instead I would leverage my current status in order to meet my goals), a beautiful statement with a deep meaning put forth by Murad.

Most of us are taught to be in their limits. Often reminded to accept the reality of what we are, where we belong to, where we are standing right now which will, in turn, decide our fate. In short, know your limits and dream accordingly (jitni lambi chadar utna hi per phelao). But if every one of us takes the same straight path, would the heroes have ever born? Don't let your position or designation rule your dreams. Don't let your dreams be governed by your status. Elevate your current level to match it with your goals, your ambitions.

Hard work pays
'Sar pe kisi ka haat nai tha, main yahan aaya hoon khud ki mehnat se' (There is no one behind my success, it's all because of my hard work), a line from one of the songs, clearly portrays Murad's hard work.

No goals are achieved without hard work. It's not just 'luck'. So, run, fall, get up and again run to chase your dreams, to catch it, to snatch it. Get that fire in your eyes and burning passion in your heart, then no-one can stop you.

Be focussed and have clear goals
'Mujhe padhne ka hai. Degree complete kar surgeon banne ka hai. Aap jisse kahoge main usse shaadi kar lungi par mera padhai mat roko' (I want to pursue my studies and become a surgeon. I promise I'll marry whomever you say, just don't stop my studies), Shafeena broke down in front of her parents putting forth the importance of her ambitions in her life. She knows what she wants from her life and has prioritised her goals.

Education and career were more important to her than just being getting married. No second thought on that. Be like her. Be independent. Stay focussed. Have clear goals in your life and always set priorities.

Fight for your rights
'Mujhe bhi baki ladkiyon jaise bahar jaana hai, ghumna hai, friends banana hai, party karna hai, make-up karna hai, parents ke samne karna hai bina kuch chupaye' (I also want to make friends, roam around, do make-up, go for late night parties, and want to do everything in front of you, without hiding, just like other girls), Shafeena vented out her emotions in front of her parents demanding her basic rights, the right to freedom of speech, the right to express her emotions, the right to education, the right to take decisions, the right to live her own life in her own way.

Stand firm for your rights. Get the authority of your life back in your hands. Don't let the key to your dreams slip into someone's else pockets. Stay free and embrace your freedom without a judgement. Fight for it as you have the right for it.

Grasp opportunities and be your own saviour
'Agar tum khud apna gaana nahi ga sakte, to koi doosra kyun interested hoga?' (If you can't sing your own song, then why others would be interested in that?), MC Sher, Murad's mentor provided him the opportunity to make a start at his first meeting. 'Kya tum mere saath collaborate karna chahoge' (would you like to collaborate with me?). Sky, a renowned musician, provided the opportunity to perform along with her.

The funda is simple. Opportunities will knock the door, just keep your head held high to recognise it, to embrace it and to put it into action. You have to sing your own lyrics. People can support you, assist you, encourage you, motivate you, but it's the ultimately you who has to take action.

Be humane, celebrate friendship and value relations
'Hard hai bhai, Phad dal' (Your lyrics are hard-hitting, Rock the stage), MC Sher continuously pushed ahead Murad in spite of his own defeat. Be humble. Be humane. Always be ready to give a helping hand to someone in need. Don't be jealous of someone's else success. Rejoice in the celebration. Appreciate and clap for someone's achievements. Give a big shoutout to your friends.

'Tumne har zarurat ke waqt mera saath diya hai, abhi main peeche kaise hat sakta hai?' (You have always supported me in times of need, now how can I back up leaving you all alone?), Murad refused to leave his friend in distress. Friendship is a beautiful relation to be cherished forever. Never leave your friends at the time of any problem and hold her/his hands tightly with a firm grip in times of need.

Treasure true love
'Mere paas tujhe dene ko kuch nahi hai…Tu jaisa hai bas waisa hi rah, Main sab sambhal lengi, Tujhe jo karna hai kar' (I don't have anything to give you in return…Just be the way you are, I'll handle everything and do whatever you want to do), a dialogue exchange between Murad and Shafeena, which depicts the passionate and unconditional love between the two.

Love someone truly with all your heart, letting the other person the way she/he is. Value yours as well as your partner's ambitions. 'Shafeena ke bina lagta hai jaise main bachpan ke bina jawaan ho gaya', this is so heart-touching which narrates the true and pure love between the two.

Overall, it's a complete phaadu movie! Kudos to the entire team. So, go and give your eyes, ears, heart and entire soul a treat, and don't forget to remind yourself, 'Apna time aayega!'. From my side, a 100% go!