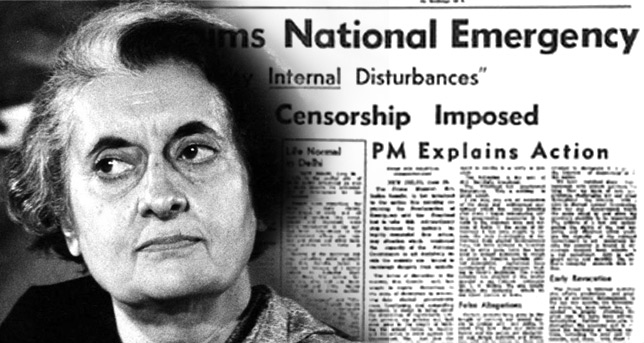 Indian Emergency of 1975
Two generations from now, wondering what happened?
It was certainly a very sensitive time. The darkest page in the Indian history.
43 years ago, the Indian democracy was in the most grievous peril. Those 21 months were the black days of free India.
People were forcefully silenced.
One could be abducted legally by law administrators under article 352 of the Indian Constitution. One could even be arrested or mutilated in spite of any proof or unbiased trial.
There was absolute press censorship. In 1975, for the press, freedom was merely an abstract. No broadcasts, no radio communication, no news on the TV to keep the public away from what was going on. But there was just one audacious newspaper, The Indian Express, who dared to carry a blank front page with no editorial in their first edition, after the emergency.
The poor and backward faced the worse hit with compelled sterilisations. They were literally yanked to the vasectomy sectors. Enveloped by the police, a lot of young men were made infertile. They were made to go through unhygienic and sometimes lethal infertility operations.
Many of the Bollywood actors were debarred while many movies were banned. The era of Bollywood that is so boomed nowadays, was utterly dormant during those 21 months.
According to impulses of the then Prime Minister Indira Gandhi, laws fluctuated and political foes were shoved in imprisonment.
Finally, in January 1977, there was a radio declaration. Indira Gandhi had affirmed fresh elections. Consequently, she was targeted with the most demeaning blow.
India had won its 2nd Independence.
It still happened to be one of the awful records in the chapters of the Indian history.