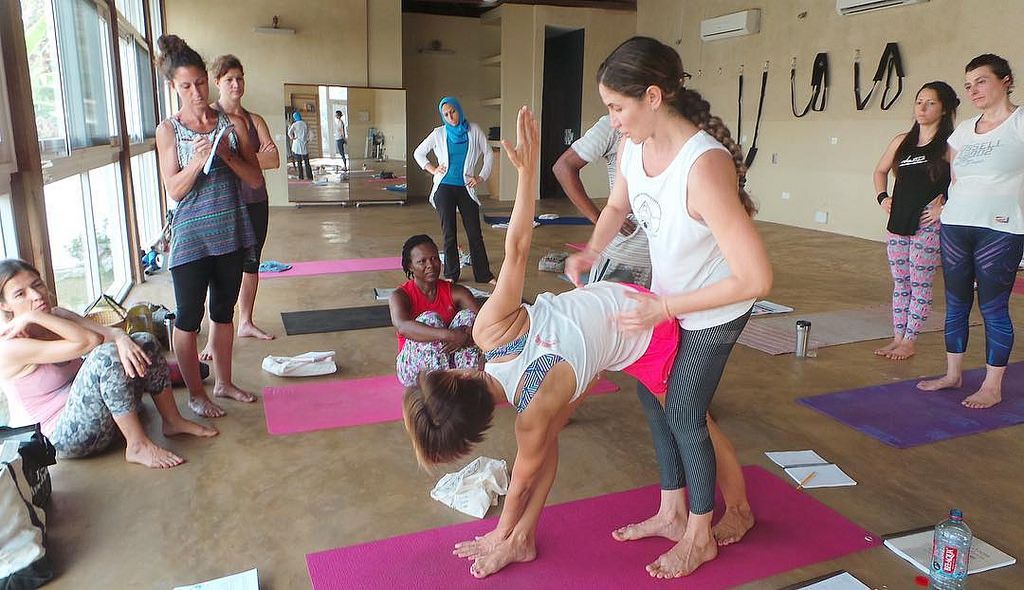 Whether it is your first or advanced level yoga instructor training course, it is more of a big investment of time and money. Therefore, it is important that you choose the best yoga school to fulfill the same.
Previously, when yoga wasn't that popular in the world, choosing a yoga teacher training course was easy yet costly. As this ancient discipline is now globally renowned and has many yoga schools all over the world, it is quite difficult to choose an appropriate one.
The following blog will provide you the best guidelines for choosing a yoga instructor training course:
Yoga alliance certified

: Before you enroll for the course, don't forget to verify if the yoga school is certified by Yoga Alliance. Yoga Alliance has a set framework to be able to lead a yoga teacher training course. It also offers insurance, resources and other benefits as well if you are a paying member. In fact, register yourself as a yoga teacher on Yoga Alliance once you complete the course. Most of the

yoga teacher in India

also registers on the same for better career options. Some of the essential requirements for 200 hour course under Yoga Alliance are asanas, anatomy, sequencing, philosophy, props and modifications, hands-on adjustments, teaching practice and meditation.

Price of the program

: A decade ago, the price for a yoga teacher training program used to be around $7,000. As of now, it is easier to find a program almost half the price. In fact, there are yoga schools that offer extra-curricular activities as well at the same price such as

yoga therapy course in Rishikesh

, Ayurveda course in Kerala, etc. If you are on a budget, you may choose an Asian country for a yoga school. They offer pocket-friendly price with adequate requirements.

Class size

: It is important to ask about the class size i.e. the number of students in a class during the course. Choose a program that has a class size of 20-25 people, anything above that will be tough to cope up. With moderate class size, it is easier for the instructor to provide personalized assistance which will lack in case of bigger class size.

Curriculum

: Another thing that one must take into account while enrolling for a yoga teacher training program is the curriculum. The course must focus on distinct areas such as posture labs, anatomy, history, and philosophy, etc. Also, enquire about the number of hours dedicated to each topic. It will help you understand the curriculum as well as the teaching pattern.

Experienced teachers

: A yoga instructor plays a crucial role in the life of a student. The right guidance from an instructor can help you achieve goals of your life; whereas, choosing an inexperienced teacher may make you feel haywire during the session. Therefore, before you enroll with the selected yoga schools, check experience of the yoga instructors. Make sure they have enough experience to manage a class of freshers as well as experienced yogis.

Ask for testimonials

: For any reputed yoga schools, testimonials are a highlight. You must ask for the same from graduated students. You may also try to connect with them offline for the feedback. It will help you understand the schedule, teaching patterns, teachers as well as scenarios in the yoga school.
As far as location is concerned, you may choose as per your budget. If traveling to India or Nepal is affordable, pack your bags. They have the best yoga teacher in India; else, you may look for a yoga school in your hometown fulfilling the above-mentioned guidelines.