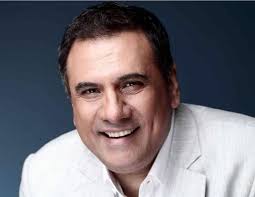 The suave ,talented, actor of tinsel town who sky rocketed to fame at the age of 55 with the blockbuster movie Munna Bhai M.B.B.S and then followed a number of movies which got him a lot of acclaim.The likes of which are Lage Raho Munna Bhai which fetched him IIFA award nominations,3 Idiots which got him a Film fare Award and a Star Screen Award.
EARLY LIFE:
He was born on 2nd December 1959 in Mumbai ,Maharashtra.He did his schooling from St.Mary's School,Mumbai but he wasn't bright or gifted.He had a lisp and was Dyslexic and had ADHD or Attention Deficit Hyperactivity Disorder .He didn't give into and worked on his weak points and managed to overcome these physical problems.He has done his graduation from Mithibai College,Mumbai.He did a Polytechnic Diploma and joined the The Taj Mahal Palace and Tower as a Waiter and waited on tables.He sold wafers,sat in the bakery which is mother ran independently to make ends meet.He had lost his father before his birth and he has four sisters,so his mother had to fend for the family alone.The bakery was a small room of 10 by four and a half feet with a big furnace and they made chips and he helped to sell them. He hated sitting in the shop,being a movie buff he wanted to do something in that field.He learnt acting nuances sitting in the shop by interacting with the customers.He was a born performer but it wasn't an easy foray into films.
He is a Irani. He married at 25 and became a father of two sons by 32.He had developed a love for photography and had his own photo studio.Shamak Davar was mesmerized by his acting skills and he was instrumental in bringing him into the tinsel world.He introduced him to Alyque Padamsee who rejected him as an actor but on Shamak's insistence he gave him his first acting job in a play Roshni.
His Hindi being atrocious he couldn't act in Hindi movies but soon he worked on his weaknesses and he was able to procure a prominent role in Munna Bhai M.B.B.S. As everyone has a Dr.Jekyll and Mr.Hyde personality,he too was a dark horse and performed as a different person in front of an audience.This was unlike his shy nature or Reticent as his teachers in school labelled him.He brought the house down with his remarkable acting.
THEATRE CAREER:
Acting had been a passion during school and college days.He trained under acting coachHansraj Siddhia from1981-1983.Later when Alyque Padamsee gave him a cameo role in a play called Roshni his acting skills came to the fore..He did serials like Family Ties,Mahatma vs Gandhi and his most illustrious play was Bajirao which ran for ten years.
He did a number of advertisements like Fanta, Ceat and Krackjack.
MOVIES:
His maiden debut movie was Darna Mana Hai after which he got
Munna Bhai M.B.B.S

3 Idiots

Main Hoon Na

Lage Raho Munna Bhai

Dostana

Khosla Ka Ghosla

Waqt

No Entry

Housefull

All are blockbusters.He has done supporting roles in

Veer-Zara

Lakshya

Honeymoon Travels

Some negative roles in

The Chase Begins Again

Don2
He has acted in a Telugu film-Attharintiki Daaredhi

He has managed to host the IIFA Awards in 2008,2009 ,2010 and 2011.

He was invited on Kaun Banega Crorepati with Sanjay Dutt.

He hosted the quiz show Bollywood Ka Boss.

He is well versed in English,Marathi,Gujrati,Bengali and now Hindi.He is a member of the Parsee Television Actors Community.
ROMANTIC SIDE:
He had started managing the family business of selling wafers and this was the place he met his wife Zenobia.She had come to his shop to buy wafers,he was smitten by her beauty.He made small talk the minute she came to his counter to do the payment.He was happy that she too was a Parsee like him.She too liked his company and started frequenting his shop.They kept their relationship a secret for a long time as Boman was still trying to get a foothold in the family business.
Soon their families came to know of their affair and gave a green signal to their relationship as they both belonged to the Zoroastrian community.Both were wed in a traditional Parsee style in 1985.They can boast of a thirty year strong bond and three children.She is his soulmate and pillar of strength standing the test of time.
INSPIRATION:
This versatile 59 year old actor can give people inspiration that Nothing Is Impossible.He is multitalented,he has been a Waiter,Photographer,Theatre actor,Television, ,Comercials and Films.
He is a man with unique adaptability,which makes people relaxed and comfortable in his company,A jovial nature is his strong point but he has his weak points as he is too gullible.
But we can all take a leaf from his life ,how if one dreams he can achieve them.A rags to riches story., Being fatherless at a young age,born with Dyslexia and ADHD,called Reticent,anyone can break.But going to therapists he overcame the lisp,Dyslexia,did college,worked as a waiter,sold wafers,became a photographer and sold sports pictures but his passion for acting remained.He learnt the nuances of acting,got rejected but wasn't dejected and from theatre,voice overs,commercials he became a great film actor.Age is just a number and though he got a late break in life,he is making the most of it by playing different roles.He has made his mark in the tinsel world with the dint of his hard work.
But this down to earth actor is a complete family man, and paid a tribute to his mother on her 87 th birthday by telling the world how his mother had instilled values of life in him.Maybe the ride from a scooter to a Mercedes has been an uphill task yet it has taught him to be grounded.
Being a movie buff was not frowned upon but given encouragement.His mother saw his potential to emote so encouraged him to watch a film several times to understand cinematography and art .He wanted to make it big and didn't want to spend his whole life working in the bakery. The tips he got as a waiter helped him purchase a camera and he took sports pictures and sold them even after marriage .But the epiphany to do well in life came when he took his family for an outing and landed in a ramshackle hotel.
He became a professional photographer and was requested to become the official photographer for the world cup.Adajania the President of the Olympic boxing association of India was impressed with his photos and appointed him as the official photographer.And gradually he worked his way up and today he is considered as the finest actors of Bollywood.
Lets follow in his footsteps as it is said:
Let us mould ourselves to become humble, compassionate,flexible and possess a dignity of labour. We can reach for the stars and live a better life.