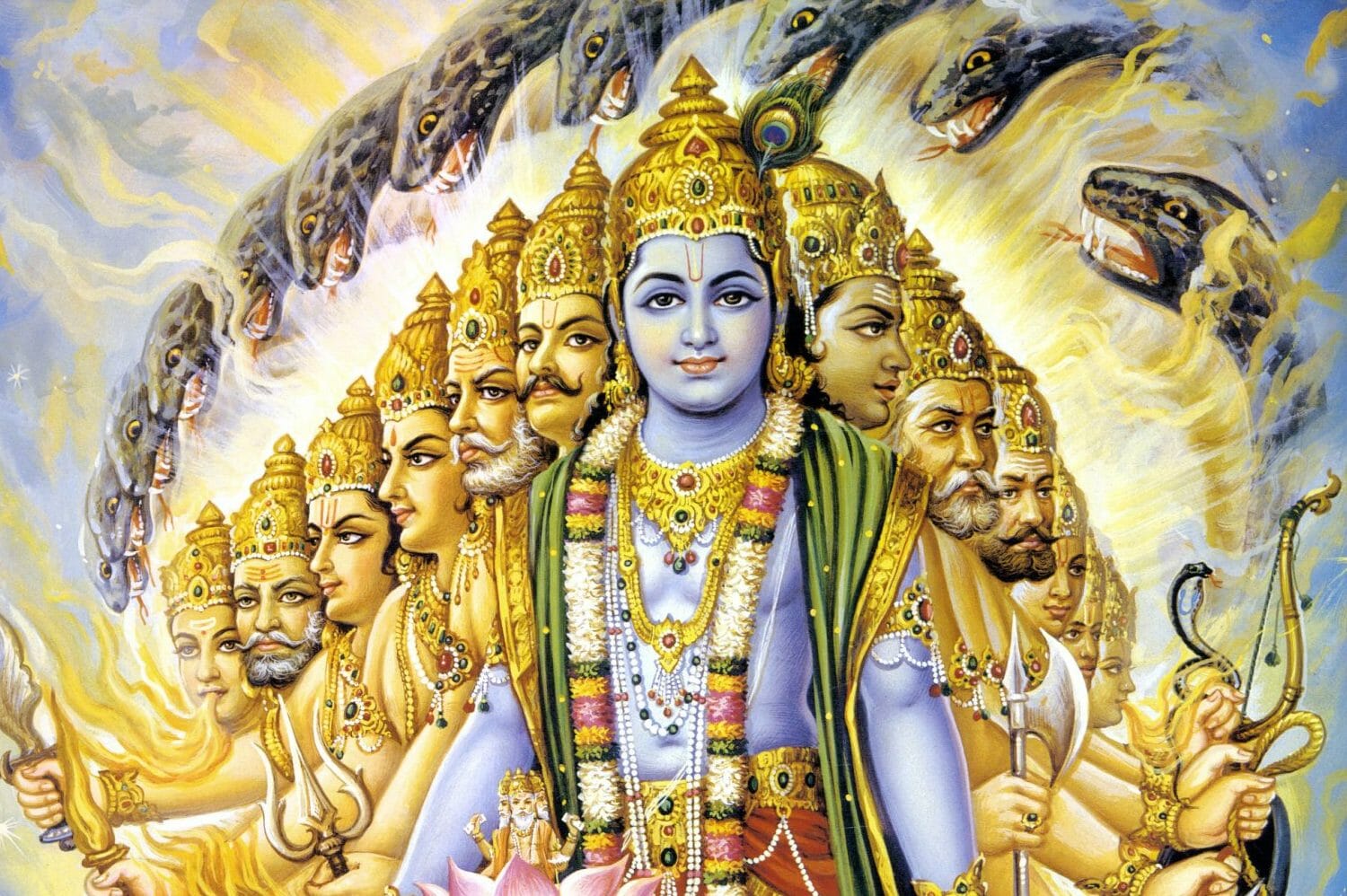 Body And Soul - In Gita Verse 2.59 Though the embodied soul may be restricted from sense enjoyment, the taste for sense objects remains. But, ceasing such engagements by experiencing a higher taste, he is fixed in consciousness.
Krishna says the experience of objective world through all the five senses, which will remain with us and become guiding light within us, to grow in consciousness. For him body is manifested soul and soul is unmanifested body. He is seeing body and soul as unity, whole and not separate. Krishna says that when we can taste all our five senses from awareness and self-alert we will settle in our consciousness, in our subjectivity.
Again let's take the help of Tantra to understand this verse.
If you are not very alert you may go on believing that you are moving into tantra, and you may be simply rationalizing your sexuality – it may be nothing but sex, rationalized in the terminology of Tantra. If you move into sex with awareness, it can turn into tantra. If you move into tantra with unawareness, it can fall and become ordinary sex. It has happened in India – because only India has tried it.
All Tantra schools in India, sooner or later, were reduced to sex orgies. It is very difficult to keep aware…it is almost impossible to keep aware. If from the very beginning the discipline has not gone very deep in you, there is every possibility that you will start deceiving yourself. Tantra schools arose in India with great energy, with great insight. And they had something – because that is the last center humanly available: the seventh is superhuman, the seventh is divine. The sixth is the spiritual center.
From sex to tantra: a great revolution, a mutation, is possible in man. And in the East, people became aware that if you become meditative while making love, the quality of sex changes and something new enters into it – it becomes tantric, it becomes prayerful, it becomes meditative…it becomes samadhi.
Tantra uses sex to rise higher than it, but it uses it. Sex becomes instrumental. Bauls say that is not very respectful: "How can you use some energy? How can you use some energy as a means?" They don't use sex as a means; they delight in it, they enjoy it. They make a worship out of it, but without any technique. It is not technological. They love it, and through love the transformation happens on its own accord.
In Tantra, you are to remain unattached. Even while using sex as a means to go towards samadhi, you have to remain unattached to sex, absolutely neutral, absolutely like an observer, a witness, just like a scientist working in his lab. In fact, the tantrikas say that Tantra techniques cannot be used with the woman you love, because love will be a disturbance. You will be too attached. You will not be able to remain detached and outside it. So tantrikas will find women with whom they are not in love at all so the attitude can remain absolutely of the observer.
It's not only for the sex but for all our senses. Let's take another sense Taste - We eat very unconsciously, automatically, robot like. If the taste is not lived, you are just stuffing. Go slow, and be aware of the taste. Do not just go on swallowing things. Taste them unhurriedly and become the taste. When you feel sweetness, become that sweetness. And then it can be felt all over the body – not just in the mouth, not just on the tongue, it can be felt all over the body spreading in ripples.
Whatsoever you are eating, feel the taste and become the taste. With no taste, your senses will be deadened. They will become less and less sensitive. And with less sensitivity, you will not be able to feel your body, you will not be able to feel your feelings. Then you will just remain centered in the head.
When drinking water, feel the coolness. Close your eyes, drink it slowly, taste it. Feel the coolness and feel that you have become that coolness, because the coolness is being transferred to you from the water; it is becoming a part of your body. Your mouth is touching, your tongue is touching, and the coolness is transferred. Allow it to happen to the whole of your body. Allow its ripples to spread, and you will feel a coolness all over your body. In this way your sensitivity can grow, and you can become more alive and more filled.
Krishna by saying 'taste for sense objects remains' - he says that you will be able to transcend all your five senses if you remain alert. Then you will be able to grow in consciousness. In Bhagavad Gita Verse 2.58 Krishna says - take all the senses inside you - he means go through it, he is not saying to become masochist he is saying in full alertness go through all the five senses and settle in your Consciousness means becoming so alert while passing through all the five senses that you remain unaffected of the objective world, mind, emotions, and you will be able to grow in Consciousness.