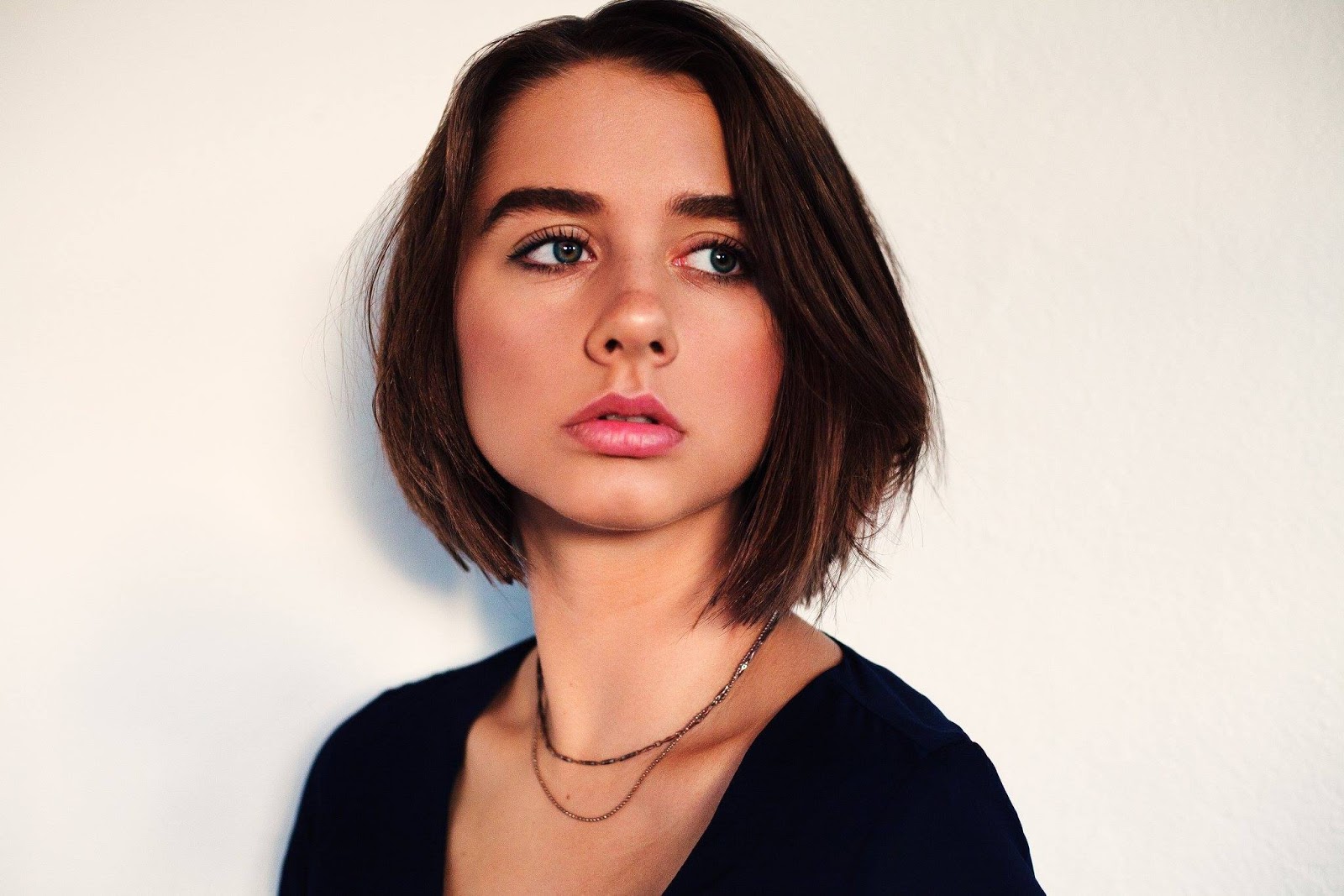 StoryMirror interviewed Aislin Fall, a 25 years old maker of things. Writer. Photographer. Poet. Compulsive traveller. Joy Seeker. Knowledge sponge. PNW born and bred.

Here is what she has to say.
Q. Tell us about you and your background.
I guess I was born and then a lot of things happened and I ended up where I am now.
I'm from British Columbia, Canada. I was 16 when I started taking photographs using my dad's camera. I was really obsessed with fashion photography for a long time and was always making my friends crawl into bushes and peer from behind blooming branches and once, I made my best friend carry a small wooden giraffe around her neighbourhood. Eventually, I started photographing models in the suburbs and beautiful landscapes wearing lots of different clothes. Eventually, I stopped photographing models anywhere. These past few years, I've become more drawn to taking pictures that document life as I see it, which usually fits in the category of travel and portrait photography with a tinge of adventure and lifestyle. I still shoot fashion sometimes but it's not my main focus.
Photoshop came before photography for me and by the time I picked up my first camera, I was already dabbling in graphic design and photomanipulation. I fell in love with retouching as I transitioned into fashion photography and I worked as a retoucher for a few years. I don't retouch professionally any longer. I like being outside more than I like being on a computer these days.
Travel has been the dominant force in my life for the past four years, although I did travel a lot with my family while growing up. I am usually in a state of going somewhere. I haven't had a "home" for more than a few months in a long time.
Q. What is your life's greatest passion? What inspires you?
I think life itself is my greatest passion—life and all the things it encompasses. The swell and swoon and pull and press of existence. The miracle of existing at all. The hope is to be as fully present and here in this moment. It's strange how something so simple can be so hard sometimes! How easy to get lost in your head—to stop listening to footfall of passing strangers, trills of birds, pulse of water. So my greatest passion is life and from there, everything else flows.
I have been a maker ever since I was little—drawing, writing, forming stories—and the process of creating is a huge passion of mine. Nowadays, it takes the shape of photography and poetry. I grew up travelling the west coast of North America with my family and in my 20s, I've spent a lot of time on the road in Canada, USA, Europe, Southeast Asia, Australia, and New Zealand. Travelling is definitely one of the other great loves of my life.
But they are all so wound together. Photography, writing, travelling—they're all giant pieces of this life of mine. They're how I think and feel and experience. Life gives me inspiration and then I take that and make these things with it.
Life inspires me, the world inspires me, relationships inspire me, art inspires me, emotions inspire me, light inspires me. Since I'm mostly photographing my life as I experience it, I just look for moments.
Q. Take us through your work.
I shoot people and places. I catch real moments and pull them through my perspective until they feel like me. I get my fingerprints on everything. I'm not one of those photographers who doesn't like to modify things (though if you are, that's fine). I see things as malleable. I love Photoshop.
My work is me; my work is my life. It's the fleeting instant that I got my fingers around. It's a record of where I've been and what I've felt. The roads I've walked down, the people I've loved, the sunrises I've seen, the glimmers of light that took my breath away.
It's travel or landscape or documentary or lifestyle or portrait or whatever.
Whistler

USA

Tess

Tasmania

Tasmania

Sydney

Scotland

Porto

Maite

Ireland

Ireland

Ireland

howth

holland

Canada

Bee

Aus

Athens

Athens

Q. Can you share with us a 'behind-the-scene' memory of yours that has stood out the most?
Back in October, at the beginning of this last backpacking trip in Europe, I went to the Acropolis in Athens for sunrise. I watched the twinkle of dawn wash over the ancient streets of the city and observed the quiet blue of night transform into brilliant, shining light. It was one of those times when you look around at your life and feel all the decisions that brought there to that specific, remarkable, precious point. A blink of overwhelming gratitude.
During the day, Acropolis is a swarming beehive of human beings. There are so many people. But when the gates first open in the morning—right before the sun rises, it's nearly empty. There were only two or three other people there when I watched the dawn awaken the city. It was so private and personal, witnessing the sun crest over the mountains, pull the shadows long and far over the ruins.
Q. Is there an achievement or contribution that you are most proud of?
I have been to 25 countries in 25 years, and while that's not a "career" oriented "achievement," it's a personal achievement. I'm immensely proud of this life that I've carved for myself. I have seen so much and it's truly shaped me.
Q. What is your life's philosophy?
Love and interconnectivity. Be kind and compassionate towards everything—other humans, animals, the planet, yourself. We are all so tied together. Our actions matter.
Q. If you could give a message to all the 20 year olds of the world, what would it be?
Be patient. Remember that you are not your emotions. Gratitude is the key. Emotions are passing clouds in the sky—they are things that you experience but they are not your identity so don't be consumed by them or think that they're your truth. Patience because all things take time and it's really hard to really know who you are or what you want at 20. It's important to give yourself room to grow and discover and make mistakes. I view the 20s as being a massive opportunity for learning. Training your mind to practice gratitude has the potential to change everything.
Q. How do you want to see yourself 5 years from now?
Happy and fulfilled, though that's the aim for every single day and not the destination. I'd like to be sustaining an income from my photography and writing, and still engaged in creative projects that excite me. I hope to have more of a "home" in five years but still travelling a lot with at least another ten new countries checked off my list!
---
---
Check out her website, blog and instagram.