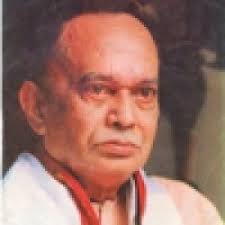 Past of the present has its foundation on the present of past and what is not present becomes past in the coming days, a page in history. If ancient history, medieval history and pre and post independence history of India are taken as base, many stories pass through the screen of memory and many characters in the stories come to front. That history contains from truth and on the base of the truth, rests some legend. The so called legends are developed into full fledged literature embracing major and minor characters. That is the special trait of Mr. Surendra Mohanty.
Literature has different divisions consisting of Autobiography, Biography, Short stories, Essays and Novels. To look at these divisions of Oriya literature, would reveal the literary maturity and artful handling of them by this versatile writer.
Rather it can be told that there is no easier and developed medium to recollect history on path of readers other than the writings of Sri Mohanty. Surendra literature has an identity of its own on its mythological and historical background.

SHORT STORY SECTION

The short stories days back to the emancipation of the Jews under the leadership of Mojes, from the shackles of Egyptian empire, to the rise of Orissan Empire, its history laden with rise and fall, fortune and bad days with rich historical knowledge. The short story collection 'Kabi O Nartaki' is based on mythological and historical characters.
BIOGRAPHY
Starting of British occupation of Orissa in 1803, and decline of Orissa nationalism till 1903, the declaration of regeneration and rebirth of it from the platforms of Utkal Sammilani the history of Orissa over a century is epitome in the Biography of Utkal Gourav Madhu Babu 'Shatabdira Surya' is unique.
Surendra Mohanty's autobiography 'Patha o Pruthibi' discloses the declining trend of values and morals of the post political landscape of India as well as Orissa.
NOVELS
His milestone creations 'Neela Saila', 'Neeladri Bijaya', 'Krishnabenire Sandhya' on the background of 16th century history of Orissa Gajapati kingdom give inklings of Orissa history, its achievement and subsequent disintegration which revolves round the great lord Jagannath. On the other hand, his novels 'Andha Diganta', 'Neti Neti' on the back drop of British rule, pre and post independent Orissa highlights the ups and downs in political and social life.
Be it a case of flood or famine, where individuals are treated like pawns on the political chess board, his writings represents the soul of oppressed, mute individuals, their silent protest on established moorings of society and indifferent bureaucracy. His literature had the echoes of unfulfilled dreams, aspirations, frustrations of the common man as its background and foundation.
This will offer an interesting subject to be looked into and to be researched.