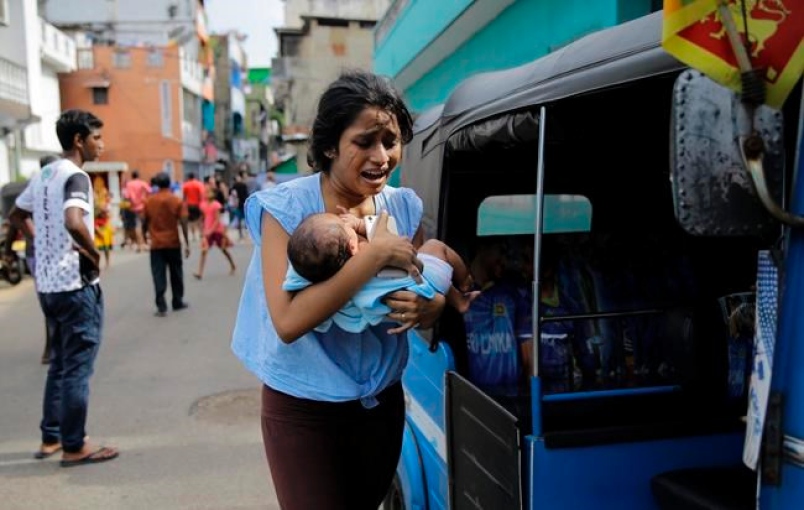 1.2003 - J.W.Marriott - Jakarta,Vietnam
2-2008 - The Taj Mahal Palace - Mumbai,India
3.2008 (September) - Marriott Hotel - Islamabad,Pakistan
4.2008 & 2010 - Serena Hotel - Kabul,Pakistan
5.2009 (June) - Pearl Continental Hotel - Peshawar,Pakistan
6.2009 (July) - J.W.Marriott & Ritz Carlton - South Jakarta,Vietnam
7.2011 & 2018 - Inter Continental - Kabul,Afghanistan
8.2015 - Park Palace - Kabul,Afghanistan
9.2019 - Shangri-La,Kingsbury,Cinnamon Grand - Sri Lanka
The above list is a mere collection of various attacks at several places in different countries by terrorist groups on big five star hotels, but the amount of destruction each has caused to every sphere of life is something we need to worry about. Apart from these, there have been many other devastating attacks carried on by these terrorists, since over a decade at various epicenters in South Asia, or rather specifically in the Indian Sub-Continent along with French Indo-China. Eg: The Pulwama attack (2019) - India
It seems like neither do these terrorist groups understand the importance of 'international peace' nor are the governments of different countries or international institutions able to completely resist and maintain international order.These groups have their own grievances,grudges and bases upon which they get so combative.But the matter of fact is that they still draw support,and from whom?People of my age group (15-20) and young adults (21-26). Getting hypnotized by them,these youths don't just go against their motherland but also end up in black holes of life as there just pulled in and completely lost; they lose their senses and work only for the terrorists.
Moreover how many of us have actually bothered to go check the news reports regarding anything on the pernicious attack our neighbour faced or checked the death tolls (its 359).The only way to describe it would be 'deadly' and truly it was.But why such big hotels?(they were common through the list also) Aren't you thinking that? Rather shouldn't you be thinking about that in the first place?
Anyway, the answer is that an attack on commercial sites creates more havoc than an attack at the borders or protected and forested areas.The amount of damage such attacks have, especially on infrastructure is more wide spread.Another idea behind such attacks is to draw international attention by killing foreigners who check in and out of hotels daily and simultaneously create a deep tension and situation of panic among residents. Killing the outsiders and horrifying the locals is what they wish to do.All in all, they want to hit the sentiments of each and everyone,governments or citizens,young or old,visitors or residents,infants, mothers or grandmothers,they spare none.
Honestly as a writer i don't see any purpose in writing this article until every single person reads it,becomes aware and understands it. After all we don't want any of our family members/relatives/ friends to see or face such awful situations and for that matter even ourselves to be in the fires of death. Also its not completely alright to debate on such wasteful wars or attacks.Before time ticks out we need to get into negotiations and maintain international tranquility. Further if there's a need, the governments and other institutions have to end this game, rather gamble of life,peace and territories.Its high time and we need to curb this social evil.In Hindi " is atankwad aur in atankwadiyon ko bhi jad se ukhad fek na hai".So lets join hand together to create a better, harmonious society for the future and the best thing to serve the purpose would be creating awareness.Lastly lets pray for all the victims.So hows the josh??