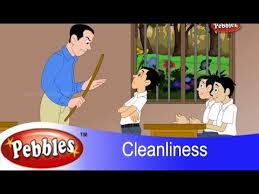 Moral education is a must for students and giving it in childhood makes them prepared for life. Schools which impart Moral Education to students help to inculcate moral values,ideals,virtues and principles which helps to shape a child's personality. Children when they enter a school are at a impressionable age and moral education helps students to become worthy citizens of the society.
It is important to prevent the erosion of values which have started vanishing in today's times.Moral Science is like the Science of the human soul.It helps to shape the way a child views the world.This science helps to shape the behavior at a tender age and good values get ingrained in them. They can distinguish between the good and bad.Giving them classes in this helps to create positivity in students.
It helps to build relationships. Students have to be taught love,honesty,straightforwardness,trust,respect for each others needs,opinions and values.With the help of depiction,stories and poems this can be taught.These will help children to build a strong foundation.
Moral Science will help in critical thinking and play a role in helping students to self-analyse. They will pay more heed to spiritual needs than materialistic needs.It will help to counter bad influences in their lives.Schools are the gateway to good education that is not formulas and equations but moulding the mind and soul.The lessons taught to students will stay for life and they will be able to pick up valuable life lessons. As it is said'If wealth is lost nothing is lost,If health is lost, something is lost;When character is lost,all is lost.'So studying this topic in school is a must as the child will develop into a good individual with ethical values.