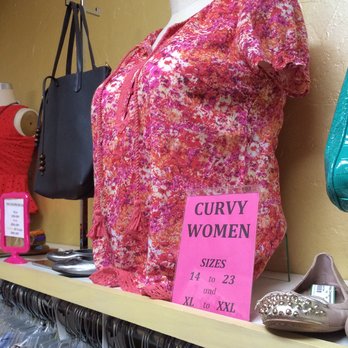 Retail therapy is often undertaken to get over depression, and is effective. However, people like me who are on the 'plus' side of the population sink into deeper depression, on not finding the kind of clothes that give an instant lift. One has to depend more on accessories and make-up, to induce the 'feel good' factor.
I found the mirror to be a more honest friend, than the 'friendly' salesperson, wanting to pile the 'latest' styles on you, irrespective of the fact, whether they suit my body type or not. A personal style has evolved over the years, and I prefer referring to this style book, rather than the latest copy of Vogue.
The five elements of dressing – Line, Shape, Pattern, Color and Texture can be applied skilfully to create an illusion of being slimmer than you actually are :
Line
The lines in the cut, pattern or fabric should always be vertical or diagonal. Vertical lines add to the length, and diagonal lines move the eye away from the width. Any horizontal line cuts the view in two, thus reducing the appearance of vertical length.
Wear vertical yokes/panels on kurtas and tops, princess cuts, slight A-line flares, few kalis in the kurta from neckline to hemline with very little flare.
Wear vertical or diagonal stripes in patterns.
Asymmetric cuts will also provide diagonal lines.
Monochromatic color combinations to be used, to avoid a sharp visual break at any point in the body.
Avoid wearing belts or sashes.
Avoid sharp contrasts between the trousers/skirts and top, as it will draw attention to the dividing line at the waist.
Avoid short/cap sleeves, as the eye stops at the widest part of the arm. Preferably wear three-quarter or full sleeves.
Avoid horizontal layers in garments.
Draw attention towards the face with a good hairstyle, makeup, scarf, embroidered neckline, jewellery etc., so that the eye does not travel downwards towards the body.
Shape
We need to draw the eye inwards at the midriff.
The clothes should be semi-fitted, moving smoothly over the body – neither too clinging nor too loose.
Avoid big flares, as it will reinforce the variation in the body.
Asymmetric cuts will disguise the rounded shape.
The shape of the garments should be straight. Rounded shapes will make the body look bulbous. Close fits will also accentuate the curves that you wish to conceal.
No clinging garments like knits, T-shirts, lycra etc.
No ruffles or frills in the shapes, as it will add to the bulk.
No horizontally panelled skirts.
Fabric and texture
Shiny fabrics will reflect light, thus increasing the visual size, hence to be avoided.
No sheer or clinging fabrics like net, chiffon, chanderi.
Wear matte fabrics with a slightly rough finish. It draws the eyes inwards, and falls in straight lines.
Silk and soft cotton are ideal choices. Thick knits that do not cling are also good. Gaberdine, denim, corduroy, wool, woollen blends, crepe, linen, khadi, polyester blends can be worn.
Pattern
Wear gingham checks, small polka dots, medium paisley prints, small floral or leaf patterns, vertical and diagonal stripes etc.
Horizontally placed blocks or bands, horizontal stripes on skirts or t-shirts are a total no-no.
Do not combine too many patterns. One patterned piece in the whole outfit is sufficient.
Color
Dark colors absorb light, and hence, draw the eye inward. Pale colors will reflect light, and give you a larger appearance.
Neon and high intensity colors also make you look larger, hence, are to be avoided.
Wear dark and deep colors in bottoms. It makes the midriff look smaller.
Navy, burgundy, black, rust, bottle green will all give a slimmer appearance.
Another post will follow on suggested garments, and how to put them together to create outfits.
Till, then, sort out your wardrobe to check what is really good for you.