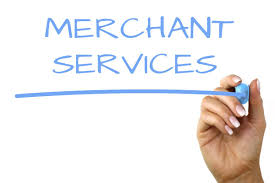 The future of economic sector is going to be digital. Generation Z use mobile banking apps considerably more than their parent's generation. 28% of them would give up on their friends or even money to keep their mobile phone for a day. 62% of them are interested in sharing personal information for more rewards. Adding to that, it is nearly impossible to imagine a bank these days that doesn't have a mobile app for net banking.
Digital payments have revolutionised the way that people from everywhere pay or accept money for goods or services. Consumers have to no longer worry about carrying around a large amount of cash to pay for the thing they need.
However, benefits of digital payment go way beyond just convenience and security. It also expands the customer base for merchants, reduce cash handling costs, and provide access to financial services to any population, and bring many shadow economy transactions into the formal economy and increasing tax revenues for the government.
All of these are combined to reduce overall friction for the economy, leading to increase sales and consumption, growing jobs, higher wages and competition.
Around the world, billions of consumers choose electronic payments to make purchases while shopping online and over multiple devices.
How the electronic payments network function?
Consumers are issued with debit or credit cards, which allow them to access or withdraw their money from ATMs and make millions of purchases. Consumer's bank that issues the card is the issuer who will authorise a transaction and guarantee on behalf of the consumer. Merchants who choose to participate in the payment can take advantage of a large consumer base of the fast, safe and secure transaction provided by the network. The merchant's bank is known as the acquirer. The acquirer provides the access of the merchant by authorising their transactions, ensuring the merchant receives payment quickly and securely.
Every electronic payments transaction can be divided into 3 steps:
Authorisation
Clearing
Settlement
This process takes a few seconds to make a successful payment.
How digital payment benefits economic growth?
According to a survey, digital payments contributed to an astounding $296 Billion to the GDP. Over 2.6 million jobs were created per year. 1% of digital payment equated to $104 Billion GDP growth. This growth was remarkably seen in both the developed and the developing countries, providing a substantial potential refund for emerging countries.
This quite substantially denotes why Generation Z is more prone to the fast pace economy rather than opting for the age-old process of transactions.
What might remain edgy are the safety, security and authenticity of online transactions where consumer's delicate data is vulnerable, and that might fall prey to the fraudulency.
However, nevertheless there are always secured platforms open for a safer transaction.
For more info, you can click here and visit PaymentCloud website to know more about the free and safe online transaction.