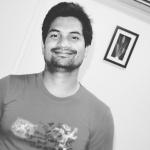 Karma: Myth and Philosophical Theory
Few days ago, I read an article on Karma. I have enjoyed that Article. It is very rare when you get chance to read an article which force you to bend your mind for thinking beyond the boundaries of your bubble of thoughts. I would like to request with reader that if they want they can visit my friend website. He writes about various topics and ideas which are energetic and great.
His Article raised many question about the concept of karma. I replied him in his comment box but that was short and unorganized reply. So, I thought that it should be create as blog where I would be able to explain my point more efficiently. There is five major question raised in that article. These questions are related to law of karma, implication and evidence of existence.
The first question is about if there is some kind of karma (good and bad), than who will decide that what is good karma? According to whom it will indicate that Karma is good or bad?
Before exploring this answer, we must understand that in western dictionary, karma is considered as Consequence of our action. But in Indian philosophy, the definition of karma is slightly different. Karma is not confined to mere consequence of an individual action or action of a society. The word "Karma" is defined as consequence of an individual action within fold of adharma and dharma. Here, Dharma is the natural properties define by Nature to an object and adharma is resistive nature towards someone natural properties. For example, Water has properties to cool material object and Fire can burn objects. These properties of fire and water have predetermine consequence by nature. This is how nature has been constructed and natural consequence is mechanically knot with infinite causality with others. So, human natural properties has been define into three nature- Good (Sattav), Bad (Tamas) and Gray (Rajas). No human can be extreme good or bad.
In various ratios, our natural properties have been construct which is direct or indirect result of our location and the era we born.
So, Karma is consequence of our action which is result of what we do against or in favour of our swadharma (A term defined for individual dharma because people have various properties). It is not plain consequence of our action.
[caption id="attachment_8979" align="aligncenter" width="321"] Endless Knot of karma[/caption]
Now, Question arise what is good karma and what is bad karma?
As a man himself sows, so he himself reaps; no man inherits the good or evil act of another man. The fruit is of the same quality as the action.

— Mahabharata, xii.291.2
This verse of mahabharata explain an outline of Good and bad karma. Human life is mirror of his own action. Definition of Good karma is comes from your own perception about world. If a person want to be wealthy, he must do action which not hurt someone else financially. If a person want to be love by everyone, he must be kind to others. There is no God words and holy direction to achieve good karma. There is only one dharmic rule.
"Do the same action which you expect from others."
So,good and bad karma according to whom? This can be answer with this dharmic rule that "according to you". According to our understanding of good and bad karma.
Irrespective of this dharmic rule for karma, Human is social animal. In this world we are so strongly interlinked that sometime it is hard for us to even understand that what went wrong within our society. In that situation, Hindu philosophy introduces the concept of Guru or swami. a person who studied the society and spread word against any action or karma which is not in line with current need of society. They are like ancient social reformer. Because eastern religion, especially Hinduism has decentralised religious structure, so it is very hard to challenge any change proposed by Guru and swami.
But the negative side of this decentralise religious structure is that it take long time for social reform.
The second question raised by article is that the idea of karma concerns free will. The dividing line between what is free action and what is not free action is unclear. Accusation has that Indian school of thought says there is moral consequence to freely undertaken actions.
This idea is really thought provoking that weather karma conflict with free will of human. But the bigger question is that do we have really a free will? Let's understand with an example.
I was habitual drinker of Coca cola in my young age. Whenever I got chance to drink a cold drink, I always ordered to shopkeeper for coca cola. That was spontaneous to me because my brain was habitual for that. This thing happens with many people for various habits. Some people prefer orange juice over other fruit juice. Some people always prefer apple over other fruits. So, our action or we can say, our choice is construction and pattern of our habits, our patterns. Our will (which is spontaneous) has been drive through such repeated information in our sub conscious mind.
Do we have free will? or it's just mechanical outcome of our sub consciousness[/caption]
Sure!! We are conscious human being and when it comes to choose different action from our habits we chose with a will we think are free. But the question is that really an action depends on our free will.
I think partially its depend on our free will but mostly it is depend on how we look that action or will. Our conscious brain always calculates the risk and tracks all information about that action before executing. Any bitter experience and memory can put that action on hold. But at final stage, it is required other natural properties like ratio of taking risk, our passion for that action (if it attach to a passion) or our current physical and financial condition.
We simply do not wish and start implementing. It is complex.
Well, now there is concern that some ideas are result of outside moral force which has power of judgement and of inflicting repercussions. As we understand that free will is almost result of our understanding about world and the natural properties which we inherit. So, any action which we do within social framework has social implication. Every society has primitive understanding of world. This infinite net of primitive understanding of world and our collective experience from past is reflect in our current culture, social norms, social ideologies and rituals. Primitive understanding of natural phenomenon has created social ideas.it has no direct relationship to do with original philosophy.
These social ideas are rigid and the power of judgement to any different idea comes from these social rigid ideologies and experience. The moral implication has no direct link with original philosophy but social peer pressure which follows the law of social majoritarianism.
Yes, there is moral consequence of free will. But this consequence is not result of conflict with karmic theory but these moral consequences are result of contradiction with social framework which based on rigid idea. This rigid idea is result of collective social experience and understanding. These ideas have been promote and protect by religious institute in western religion while in Hinduism there is no protection for such rigid ideas. But as stated, due to decentralize system of religious knowledge such idea still exist in various shape and form in Indian society. I do not think that there is any contradiction and parallel fight with karma and free will here. I often observed that western scholars approach to Indian philosophy with western social theories and analytical tools. For understanding of Indian core belief and philosophy. They should understand that Indian society, Indian point of view and Indian philosophy cannot be analyse with the social theories which is developed for western societies.
There was another concern that whether in Indian philosophy there any clear distinction between free will and what is not free?
I have to agree with this question that there is no clear distinction because we have failed to defined free will. Whether or not humans have free will is a question that philosophers have debated for centuries, and they will likely continue to do so. Psychology can provide some insights into how free will—or at least a belief in its existence—might work, but beyond that, we likely cannot verify or invalidate its existence.
There is third problem was with theory of karma which said "if you do good karma, the consequence will be good. A bad karma result bad consequence".
I think this the toughest question to answer. writer says in that article
"It is hard to see how some kind of natural karmic law could understand good and bad which are subjective to moral ideas that depend on the perspective of a personal agent, whether that person be a human being or God."
First mistake which I found that this is utterly misunderstood concept that the karmic laws is idea based on a perspective of a person or God. The theory of karma is result of long time observation by many sages and their early understanding about people various condition. Second thing which is being conveyed by Indian philosophy that Nature itself an automatic mechanism, Humans are just part of this large mechanism. Universe is materialistic result of this natural mechanism.
[caption id="attachment_media-66" align="alignnone" width="3840"] Dalai Lama on Theory of kamra[/caption]
Human lives within universe, so any small human action result effect on nature. The question is that whether law of karma has any empirical evidence or not? I am doubtful that these evidence is like mystical experience. I have few experiencing evidence and many millions people have few but it is not as applicable for all others who haven't experience it. All natural laws like karma (Dharmic action), Dharma (Righteous way of life) , Gyana (self-Enlightenment) & Maya (Materialistic illusion) is very personal in nature. In physical world, a scientist spend his all life and invent something which can be used by every other being which is not involve into the studies of that invention. While In Laws of nature, Only a person can experience the natural power, self-enlightenment , materialistic illusion when he do his part of tapas (natural enlightenment).
The question rises how we can achieve that enlightenment. Many suggest Yoga, wondering within nature, social works, spending time with Gurus and Swami. But I find it partial practices. The real enlightenment can be attend by Four methods explain in Bhagwat Gita.
Karma yoga (a life with righteous action)
Gyan yoga (A life which spend to studies nature and natural activities)
Bhakti yoga (a life which involve deep devotion for anyone, your life partner, kids, any kind of God, communities)
Raja Yoga (A life which is indulged into your profession which you do)
Hinduism makes sure that everyone attends Moksha at last. We can have very different blog about this topic.
Well, Karma is myth or not is very different question. I think, I am unable to answer that question in this blog. But I would like to have a short note over this. Writer wrote that
"If God decides for that to happen on any particular occasion. There are no absolute laws of cause and effect outside the will of god".
I would disagree with this statement for two reasons.
First reason is that in all Hinduism scripture it stated that god and avatar (incarnation of god on earth) can have consequence (bad) of their moral actions (which was suitable for that different era). Let's take example from the Indian epics of India "Ramayana" and "Mahabharata"
In Ramayana, Ram had friendship with sugreev ( a exiled monkey king). His brother bali (another powerful monkey king) had stolen the kingdom and sugreev wife from him. So he decided to take help of Lord Rama. But Bali had a boon that anyone who comes in front of him loose his half power to him. So Rama decided to kill him by hidden passage of trees. But when Lord ram, reincarnated as lord Krishana than Bali killed Krishana. Bali had taken rebirth as archer on era of Mahabharat. Lord Ram had been to face consequence of his action in another birth.
Second reason that
O son of Prtha, there is no Karma prescribed for me within all the three planetary systems. Nor am I in want of anything, nor have I need to obtain anything—and yet I am engaged in karma. Chapter 3, Verse 22 .
Here Lord Krishana describes how he is also bounded with laws of karma. These two example clearly describe that even god is bounded to these laws of nature. Natural laws are most powerful and govern universe.
#smblogcontest