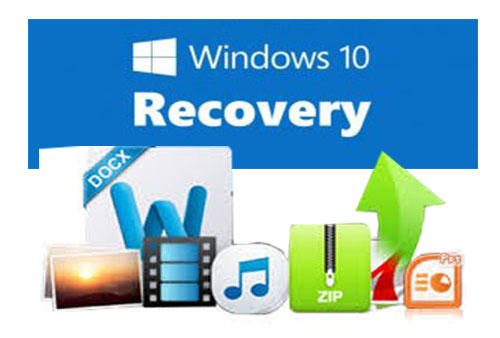 Summary

Do you ever realize that your computer is infected by unknown viruses? If you ever encounter, You will know how drastic a virus attack can result. It is not about when you suffer from data loss then only occur. Sometimes, when you log onto your computer & it takes a long time to boot. There will be a few strange operations happen in your desktop. The unknown sounds or litter display shows that your system gets infected by the Virus. This me definitely corrupt or delete your data from the hard drive. If this type of situation is there then relax there is a solution by which you can protect and recover your virus infected files from the hard drive in Windows.
Many users complain that they don't know how to recognize if virus infected files. Here are some of the basic cases indicate a virus infected files from the Hard drive in Windows:
1. Unknown Shortcut Files
2. Auto Execute autorun.inf File
3. Disk icon become a Folder icon
4. No icon is assigned to the Disk
5. Cannot open or access the Drive
6. Unusual pop-up "Open With" when opening common files on the Drive.
Different Approaches to Solving These Issues are:
Recover Virus Infected Files From Hard Drive in Windows Using CMD
If you are unreachable or lost your data due to a virus, then you need to try this simple CMD method to recover virus infected files from the hard drive in windows. As I suffered from the same issue and found this easy way to repair.
Using these simple steps you can recover data:
1. Go to Window start and type cmd in the search block and press Enter.
2. You can see cmd.exe under the list of program
3. Right-click on cmd.exe and your command prompt window open.
4. Now, type "attrib -H -R -S /S /D drive name:\*.*"
example: drive name: F:\*.*
To Clean Virus Infected Files From Hard Drive in Windows Using Reinstalling Windows
Re-installation of windows may clean all the virus infected files from the system. It will wipe out all the system files. You need to reinstall all your programs and ensure that they are safe.
The main drawback is your data get lost after re-installation. You can re-install your applications but what about your data, this will also get removed. This is helpful only when you have backup files. So before re-installation make sure you have a proper backup of your data files.
Wariness!

Do not download anything in hard drive before data recovery procedure unless it will overwrite the data and recovery become difficult.
Ideal Solution To Recover Virus Infected File From The Hard Drive in Windows
After brief understanding about recover virus-infected files, there is a thought which strokes in my mind that if we re-install our window and we don't have backup then what will be the other possibility to retrieve data or if cmd is not able to assess my files because once my system gets full of malware attack and cmd were recovered blank files. That was the bad experience I ever had and then I found a SysTools Hard Drive Recovery Software which Recover Virus Infected File From Hard Drive. It allows you to call your loss, missing, deleted, hidden files from both NTFS, FAT, and ex-FAT file system.
Follow the mentioned guidelines to recover virus infected files from the hard drive:
1. Download and Install the Software in the system.
2. Run the software and select the partition [drive] from where you have to recover.
3. After selecting partition click on Scan button.
4. You can view your files after scan.
5. Click on files you want and press the Save button.

Features of SysTools Recovery Software:
1. This software is compatible with GPT and MBR partition.
2. It can recover shift delete, permanent loss, corrupted, crashed data, etc.
3. Enable to maintain the hierarchy.
4. Support NTFS, FAT, ex-FAT recovery
5. The demo version is available.

Effective Suggestions You Need To Keep In Mind:
1. Use Antivirus Software
2. Always Scan your computer
3. Keep Updating the antivirus software
4. Secure your Network
5. Do not use open Wi-Fi
6. Keep your Operating System Current
7. Make a habit to take Backup of your important documents.
Wind-UP
It can be concluded that the hard drive becomes a virus infected. In order to avoid loss of files from a virus infected hard drive, you need to act immediately. If you are able to access your drive then, with the help of antivirus software you can easily get rid of the virus or use cmd to recover your all hidden files and folders. In case if are not able to access your drive re-install your window and then use SysTools software. This will definitely help to recover virus infected files from Hard drive in Windows, but you need to be careful as before using this software do not over write in hard drive. For further issues regarding software, feel free to ask us.