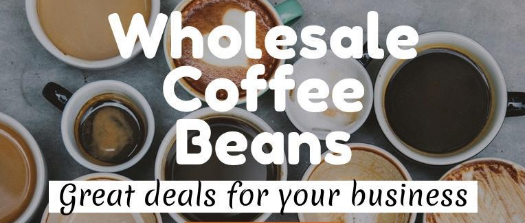 Save the environment; it is necessary to go green for the future generations to live a pollution free life. Therefore, plastic too has now been banned in most places. If you are a lover of tea or coffee, using disposable coffee cups is what is recommended.
There is a huge crowd of people who love sipping their favourite coffee or tea. While waking up in the morning, it is mandatory for some to have a hot cup of coffee to get fully refreshed. It was in the year 1908 when a wonderful idea developed about being getting refreshed and going fully environmental through disposable coffee cups. According to some information, these coffee cups indicate the change in people's thoughts and their viewpoint regarding the development of health.
Why are disposable coffee cups necessary?
History of Coffee cups:
It is around the year 1900s when disposable cups were originated. The reason behind was that people though sharing barrels would mean transferring germs from one to the other. The first cups to be invented were being named as "Health Kup". During the 1918 epidemic flu, there was an increase in the popularity of these cups. People thought it was better to "use and throw" rather than retain them with germs.
Later on, disposable coffee cups regained their popularity when people became more prone to health issues. People feared that infections might transfer from one to the other and thus the usage of these cups reached heights that promised to keep infections away and save the environment.
As these cups benefitted the mass, future of these cups became permanent. We will discuss details below.
Better future for disposable cups:
Nowadays people use coffee bags of their choice of flavour with disposable cups. This not only is helping the environment at a large level but helping individuals with their health issues too. As per market research, there will be an increase of about 30,000 coffee cup outlets in the UK by the year 2025. This indicates the rising demand for disposable items related to this drink. Some themes have already been discussed to give crowd a taste of difference:
In order to enhance the enriching smell and taste of coffee beans, cups with lids will have a separate section and are expected to come into markets soon.
To boost the theory of reuse-reduce-recycle theme, reusable coffee cups will also dominate markets.
Varieties of disposable cups:
Every product has a USP and Unique selling point for this very product is the recycling theme. Therefore, businessmen are researching more about what this genre wants and are investing based on it. The varieties of disposable cups are here as follows:
Paper that is wax coated can be a wonderful use and throw piece.
Insulated coffee cups that have air pockets.
Post-consumer fiber cups.
Paper that is poly-coated can also be transformed into usable pieces.
All these cups mentioned above are being used all over the world. Their unique design and easy-to-use facilities help consumers buy them easily. With a greater number of consumers using recycled materials, the world will be a better place to live in the near future.
Contact :
Discount Coffee
Units 2/4/6, Waygateshaw Castle
United Kingdom
Carluke, ML8 5PX
Phone: 01555 773980