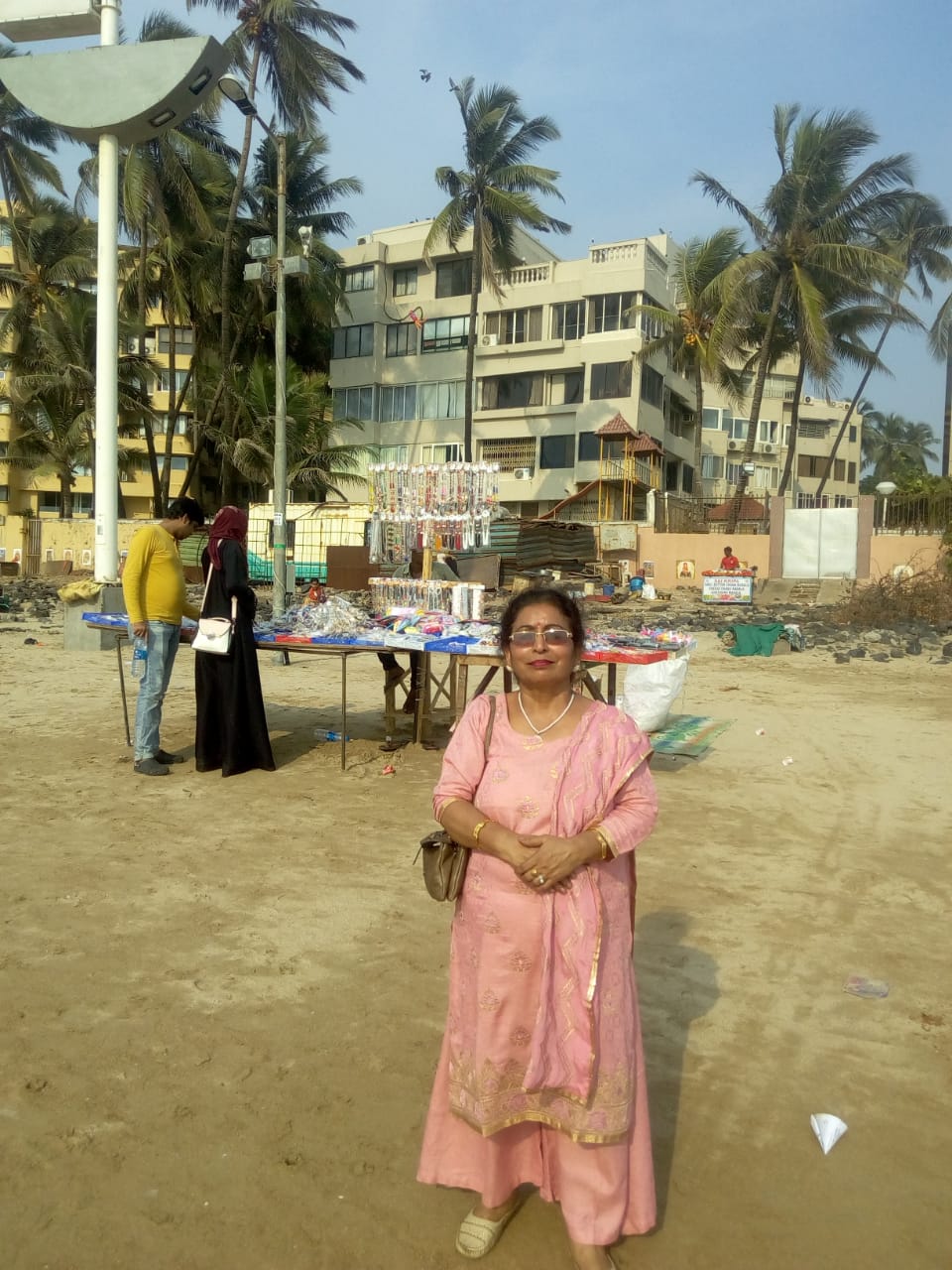 Yes, you read it right. I am talking about my mother-in-law. I simply call her Mummy ji. MIL sounds much heavy. I can never forget the moment when I first saw her.I was not sure about will she become my MIL or not at that moment. But also, I didn't concieve any connection with her at once. She was an ordinary lady. Yes, from her demeanour, she looked impressive, polite and gentle enough. But just as any other unmarried girl, I too had a big image of "sasumaa" in my vision. A very disciplined, very strict, over traditional and a bit witty. So I was afraid of her. That too because everytime I talked to her, I was supposed to talk in a superlative tone. So that she didn't get me wrong. However, we didn't have much chit-chat before the marriage. So the basic phase of knowing and understanding just started with the wedding and from the day we arrived from our honeymoon. But the more I talked to her, more I got to know her. By the passage of time, I started loving her, adoring her and missing her when we were apart.
As a person, she is an ordinary woman. Authoritative, Talkative, Suggestive and a nit-picker sometimes. But as a MIL, she is very helpful, supportive and cooperative. I wonder sometimes from where this word, "sasumaa" is originated. She is a mother. Mine or his, it doesnt matter.
"The care , support and love she provided to me is really out of the way. You will agree if you read the whole article."
I actually am talking about my pre and post- pregnancy period, which for everyone is the most upheaval time. I was also overwrought, nervous and terrifed about that span of time just like any other girl. But she was always there as a support system for me. She has been extra sensitive, protective and supportive towards me throughout those nine months. Which anyone can think is because I was having her son's child in my womb.
But the real picture of her care and sacrifices revealed from the day I delivered my baby. "Yes, It was a normal delivery. But it was not normal anyway." It took three days to me for holding my baby in my hands because as soon as she was born, she was shifted to an ICU . Actually some fluids were swallowed by her during labour because I was not able to push that much harder due to exhaustion.
Anyhow, after three days we got discharged from the hospital and here begins the story of that #unconventional care and support by my MIL. Actually she was a sufferer of nerve blockage in both of her hands. And holding weight and twisting the wrists were off limit to her just to prevent any worse conditions. But despite of that she regularly did boil water and hold big vessels without considering her medical conditions. (Just because it's a theory that new moms should not drink plain water but that elaichi-ajwain boiled water.) Everytime I used washroom she was there with the warm water so that I would not wash my hands with cold water (which could have affected my health). I was also not in a condition to help her or to deny her favours at that time. But due to this she had to underwent two nerves surgeries in both her hands. Which will always be regretting for me.
This is not the only thing which appealed me. My vaginal delivery was also there to test her tranquillity. I had three stitches due to that "episiotomy". I myself had to take care of the chaws. But because I was failing in washing the area and applying the medicine properly, my stitches got infected. When my MIL encountered it, she offered to wash the infected area and apply the medicine herself which somehow was hesitating for me. And even unimaginable by any other woman. But I had no option than accepting her offer. And When she started doing so, my stitches started getting healed. Now I really think what would had I do if she was not there.
This didn't end here. Just another week passed and I developed "piles (hemorrhoids)". Nothing could be more horrible than that. Urinating and passing bowels both become tortuous and painful for me . Again she came forward and started applying the ointment through the hose. (This is again unbelievable). She obliged me by her nursing, care and support in all those days. I will always be indebted to her. A debt which can never be repayed. Sometimes I wonder if she was not there, I wouldn't have recovered that much soon. Or may be I was impaired with the highest levels of post partum depression.
Apart from that, she has always encouraged and supported me in each possible way. Even if there are some conflicts between me and my hubby she acts as an unprejudiced judge. Not she always plays the role of my husband's mother, she is my mother also. May be because she is a strong feminist;). Above all she is an understanding woman. Our interests and psychic match a lot which is also a plus point. Her ideas and advices always work no matter what.
Overall, I had ascertained my greatest advisor, my supporter and a great friend in her. The care and support she has provided to me in the journey of motherhood is really unconventional and unconditional. May she live long and healthy so that we always receive her selfless love and blessings throught our lives.
.

Hope my readers enjoyed reading the story of that #unconventional care and support from my MIL. If you feel to say something you are all welcome in comments section.