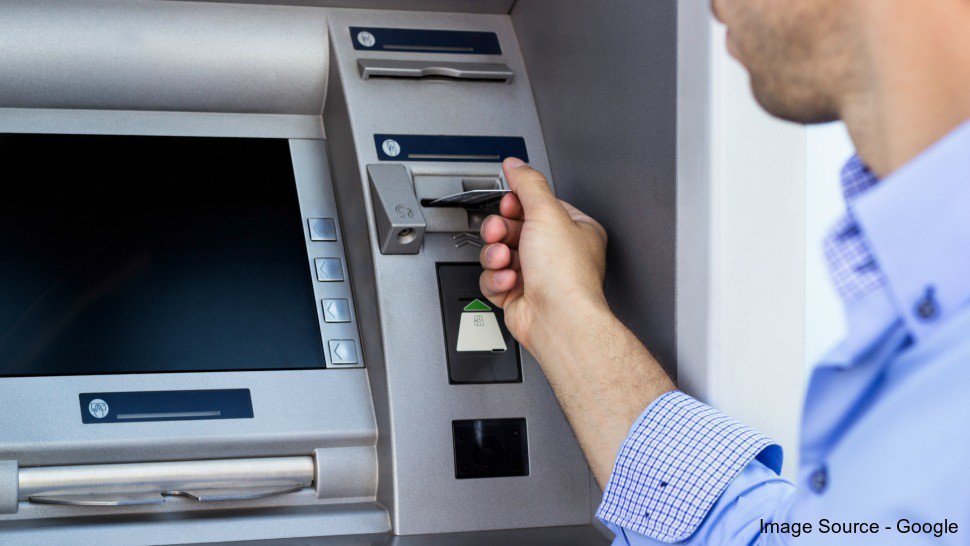 When I kept my pen down(after my previous blog post - A Knock That Suffused The Doors), I thought it was the climax. All's well that ends well, but it was not for me. I never knew I was going to encounter yet another twist. A plot that was created by someone else, of which I was a victim.
Saturday, July 14th, I was reading my emails, when I noticed this. A huge amount of money was withdrawn from the ATM of my Kotak bank account in four increments by some fraudsters during 10th and 11th July. Yes! The day when it was raining heavily and there was nothing around except water logging! No electricity, no charge in the mobile phone! It was because of this reason I came to know about it very late. And what surprised me was the fact that my debit card was with me and I never shared any of my confidential details with anyone, then how did this happen!!!!
I was blank. It was like 'Picture abhi baaki hai mere dost', it was definitely not a climax that one would expect in their life. I checked my balance immediately and it was true. I picked up my mobile phone to call customer care and informed them about the same. The lady there helped to understand the process further to register a complaint. I asked her to block my card.
It was late evening, and the next thing we did was to approach the Police station in Nallasopara, where we were told to first fill a dispute form from the bank and then come back. It's easy for me to write this now but at that moment, my family and I were terribly depressed.
I cannot put into words the grief I had to hold throughout the Sunday, only waiting for Monday to come. Next morning, I reached my bank in Virar and submitted a printed copy of my complaint. I was given a dispute form, which I filled and returned them with my email statements. They gave me an acknowledgment copy of both and assured me to start with the investigation.
It was not over. I rushed to Nallasopara Police station to file FIR. They asked me to visit the Virar Police station. I reached there and told them my grievance. They were kind enough to help me explain the law. In this case, as per the rule(law), the customer cannot file FIR with police. The only responsible entity is the bank, with whom our money is deposited, and the bank should look into the investigation.
According to RBI rules, a bank may take up to 90 days to finish the investigation. I requested the police officials to at least take my complaint, which I needed to submit to the bank. They agreed and gave me an acknowledgment copy of the same.
It was difficult for me to carry out myself each day, be it in the office or at home. Every moment reminded me of this incident and held a lot of stress in my head. I also sought help from my office administrator to interact with the bank and he was very supportive to help me in the process.
On 18th of July, I got a call from the bank official to submit some more documents with a copy of police complaint. Wasting no time, I did it the same day. Days went and in between, I happened to read an article from RBI, about the rules and regulations one must follow for such fraud.
I called up the customer care at Kotak and demanded a Shadow Credit. If a customer files a complaint within 3 working days from the incident happened, he/she has the right to get a Shadow Credit in the account for the entire amount, within 10 working days. It simply means that the money will be held back for clearance until the investigation gets completed. One cannot use it nor it will be reflected in the balance. I still imagine why this rule if a person cannot actually use it!!
Every day, thereafter, I used to end up calling customer care and get one answer – "Investigation is going on, we are waiting for CCTV footage". It was a very careless act from their end of not informing me about the progress.
My frustration was at its peak, and I didn't know what to do. I was asked to wait for another week for a CCTV footage. I tried talking with them with patience, in a soft tone, which gradually turned louder as days passed, but in vain. Why should I wait for 90 days when my survival is a question? My colleagues at office and other friends suggested me to start tweeting about this whole thing happening.
I took it as a platform to voice my pain and loss. Everyone supported me by retweeting. I again called up the customer care to get updates. I was again said that they were still waiting for CCTV footage. And that was it! I lost my temper and exploded at the person on other end of the call. I kept on tweeting and socializing my helplessness.
I got a call from one of the Kotak officer, stating that they were proceeding to solve this dispute and return my money back, as fast as possible. And on 31st July, I received my money back. It was a Tuesday when I lost my money, and it was again a Tuesday when I got it back. 21 days of stress came to an end.
But, is this really an end? Such incidents keep on happening around, we see it daily in newspapers and news channels. Why are the fraudsters never been caught? Why do a common man has to suffer every time? Why is our money not safe in any banks? Why is the technology, of which we are very proud of, is so weak?
The answer to these questions is still pending!
When I had a word with my bank manager, he said that my money might have been stolen through the skimming process. What is a skimming process?
Skimming - A fraudster attaches a scanner in the ATM machine and a hidden camera near the keypad. When the user swipes the card, all the card details get fed in a memory card inside the scanner. When we enter our pin, the camera captures the same. The fraudsters then create a duplicate card using the details and steal the money.
I request you all to please be alert when you visit ATMs next time -
Check if the scanner, where you swipe your card, is not plugged out. If anything seems suspicious, immediately inform the security guard present there.
Always try to use ATMs that has a security guard.
One must also check if the keypad is original. Fraudsters do attach a duplicate keypad above the original one.
Always hide the keypad with your palm while you enter your PIN.
Before entering your credentials, please look around the keypad if there is any hidden camera.
Please follow the steps below if at all anyone faces such fraud cases –
Immediately inform the customer care of your respective bank and log a complaint. Ask them to block your cards(debit and credit) and your net banking. This is important.
Go to your bank branch and fill a dispute form. Take an acknowledgment from them.
Go to your respective Police station and submit a complaint. Take a copy of the same. Remember, if the bank officials ask you to submit an FIR copy, tell them that an FIR is not possible in this case as per the rule, but yes, you can submit the acknowledgment copy that Police gave you for your complaint, to the bank.
Also, submit other required documents as per your bank's request. All this will help you in making the process faster.
As per the RBI rules, if you register a complaint within 3 working days from the incident, you are eligible for a Shadow Credit within 10 working days, and the entire amount will be reflected in your account after the investigation completes. (You can read more about this here)
Keep on calling the bank(customer care) to get the updates. They will never update you on anything. So, it's your responsibility to get hold of them.
If they don't make the process faster, even after submitting all the documents, its high time to fight back with more power.
They will ask you to wait for 1 to 2 weeks for CCTV footage to come. You have to wait patiently for the same. But, if nothing happens after 2 weeks, make sure you start tweeting and socializing your grief.
Your money is your hard work and no one can take it away from you. Keep fighting and you will get back your money.