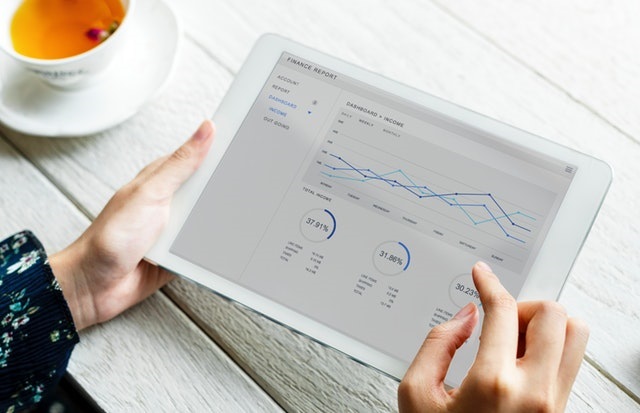 Every small business owner dream of seeing his company grow and reach great heights. The innovative idea and product that he has to offer has to be firmly supported by the right kind of marketing to ensure success. In this digital era, digital marketing has become highly crucial not only for big brands but for smaller firms and startups as well. Strategic marketing will help these businesses create identity, visibility and sales for themselves in a highly competitive market.
It is highly unlikely that the business owners themselves with be able to device customised digital marketing plans for their bands and thus they need the help of a seasoned SEO company. Here are the top 7 tested and proven digital marketing tactics that marketers recommend for every small business if it wishes to create a strong online presence.
Optimization of mobile and desktop platforms:
For a small business, the most important goal is to gain maximum visibility. To achieve this, their website has to updated and highly user-friendly. Users should be able to navigate through your web pages with ease across all devices. Considering the fact that the majority of the younger generation accesses the internet on their mobile devices, it is vital to develop a mobile friendly website. Being present on both platforms allows your SEO agency to optimise the marketing campaigns and divert more traffic towards your website.
Create content that is worth sharing:
Strong content is the foundation of digital marketing and it has been proven over and over again. When it comes to conveying your message to the audience, there is no better way than effective, engaging and informative content marketing. One can use content in various forms along with multimedia that capture the attention of your target audience and inspire them to share it with their networks. High-quality content encourages conversation and builds a relationship between a brand and its followers. Your aim should be to create SEO friendly content that connects with the readers emotions as well.
Harness the power of Social Media:
One can not stress enough the importance of social media marketing for small businesses. Along with adopting strong SEO services, a small business should also invest in organic as well as paid social media marketing. Social platforms like Facebook, Pinterest, Instagram etc are not only popular for networking but are also a prefered destination for customers to make buying decisions. Thus, a small business can achieve visibility, audience engagement and generate revenue using the right social media marketing techniques.
Test your marketing campaigns periodically:
Irrespective of the size of business you own, it is vital to screen your marketing efforts at regular intervals. A detailed test is essential to check the efficiency of a campaign. Very often than not, small business owners overlook the importance of testing and thus fail to reap the full benefits of a campaign. Everything from content to multimedia, marketing approach, call to action, the response of the followers, timing and the target audience should be tested minutely. The gathered insight will help you to make the necessary tweaks in the campaign and stay on the winning course.
Web design that encourages conversion:
The trick is in creating a 'sticky' website! This essentially means that your website should be designed in such a way that your clients keep coming back to you whether for services or products. The end goal of your SEO company's every marketing effort is to bring more and more traffic to your website. Placing the right call-to-action at the place, opting for a very appealing colour scheme and layout, easy navigation, professional look, and structured information will help convert your visitors into buyers. Aim not only to retain your existing leads but encourage them to bring more leads to you and help you grow.
Garner a strong social proof from your clients and customers:
The internet have become a popular destination for people to gather information about the products or services they are planning to buy. More than ever before, buying decisions are being influenced by online reviews, feedback and the experience people have had. As a small business owner, this can be a great marketing tool in your hand. When you show that your existing customers love your products, it helps attract more genuine buyers. Top SEO agency can use social proof to boost your Google ranking and gain more visibility as well.
Grow your highly targeted email list:
As a business, you maintain your contacts through emails. But a great digital marketing tactic goes a step further and creates a highly targeted email list. There is no better way to drive repeated sales and develop a lasting relationship with your customers than to have a targeted email list. Do you know that an email campaign can get you 40% more positive response than social media? Use emails to stay connected with your buyers, send them targeted offers and keep generating sales.
These time tested and proven tactics are what every digital marketing and SEO company relies on to generate genuinely and quality leads for their clients. Small businesses can apply the same to their business operations and grow phenomenally.