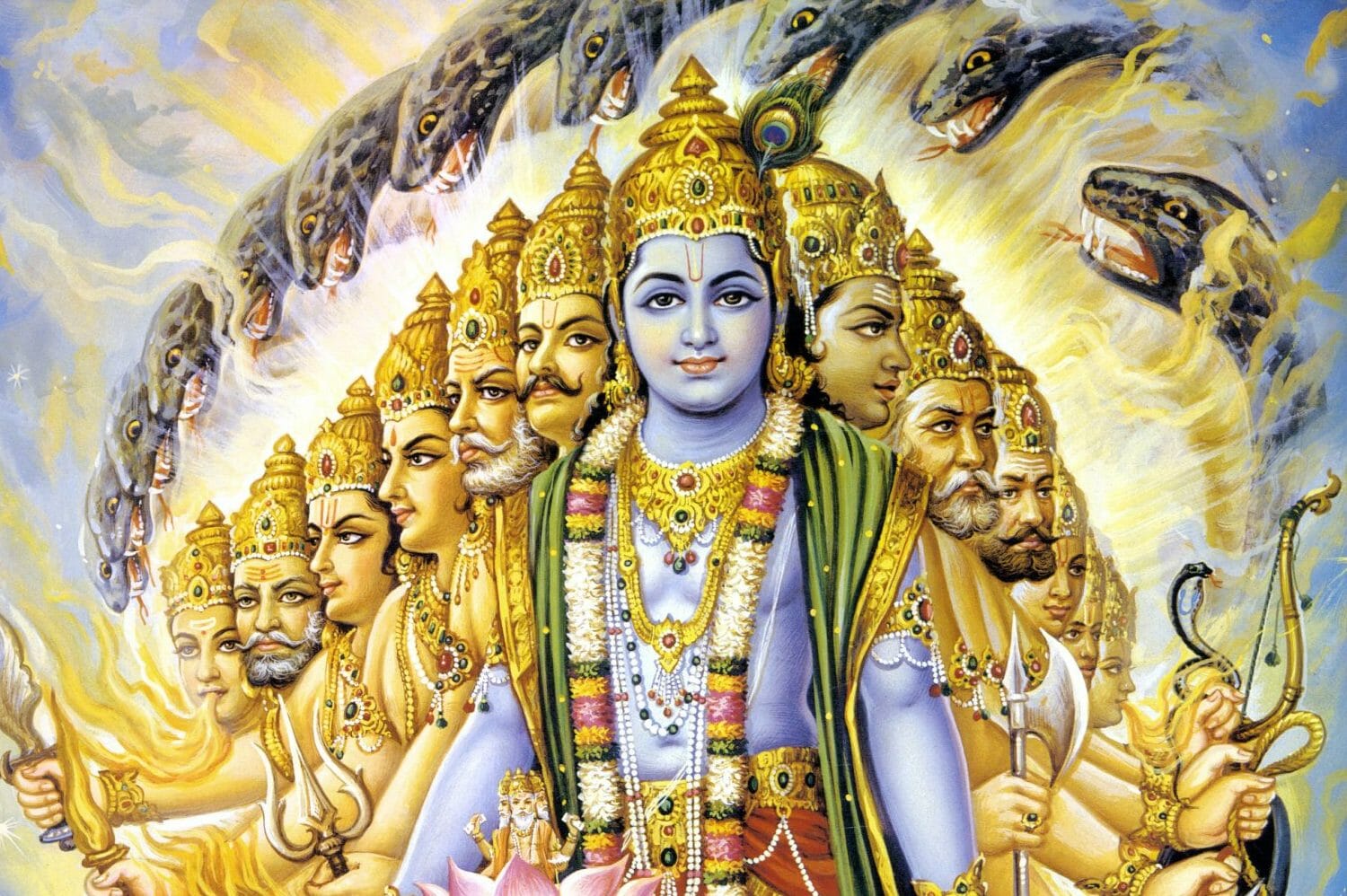 Pride - In Gita Verse 2.34 People will always speak of your infamy, and for a respectable person, dishonor is worse than death.
Now Krishna is saying that knowing well your assignment if you will not fulfill then for respected person, dishonor is worse than death.
Here Krishna speaks about self-respect, person who is conscious towards himself only know what is self-respect. For him Arjuna just in this moment has slipped into his unconsciousness. He was and the probability is very strong to awaken him towards himself. Otherwise Krishna would not have put so much of effort on Arjuna and become his charioteer. So from all the different angles he is trying to give him a call to wake him towards self.
Learn to be authentic, integrated individuals with immense self-respect. The word self-respect may create doubts in your mind because self-respect seems to again mean the ego. It is not so. You have to understand both words, self and respect; both are significant.
Self is that which you are born with. Ego is that which you accumulate; ego is your achievement.
Self is a gift of existence to you. You have not done anything to earn it, you have not achieved it; hence nobody can take it away from you. That is impossible because it is your nature, your very being.
Ego is all that you go on accumulating through education, manners, civilization, culture, schools, colleges, universities… You go accumulating it. It is your effort, you have made it, and you have made it so big that you have completely forgotten your real self.
To know the real self is enough: the ego falls flat on the ground without any effort to surrender it. Unless the ego falls on its own, without your effort, it is not going to leave you. If you make effort to drop it, and that is what surrender is… All the religions teach surrender, hence I say they don't understand even the very basics of psychology. Ego has not to be surrendered, it has to be seen. It has to be understood through and through.
That is the meaning of respect. It is one of the most beautiful words in the English language. It does not mean what it has come to mean: honor. No – respect simply means re-spect, to look again. That's the literal meaning of the word; there is no place for honor. Just look again, look back, look deep. Spect means to see, look; re means again. Once, you had known it.
Before you entered and became part of a society, a culture, a civilization, you knew it. It is not a coincidence that people go on thinking that their childhood was the most beautiful part of their life. It is a long-forgotten memory, because there have been days in your life, the earliest days, which you cannot remember exactly; only a vague feeling, a kind of fragrance, a kind of shadow is there.
If you re-spect, if you look again and go deep into your existence, you are going to find the place from where you started losing yourself and gaining the ego.
That moment is a moment of illumination because once you have seen what the ego is, the game is finished.
So, drop the ego, because that means I accept the reality of your ego. And how are you going to drop it – you are it. Right now, you are it. The self you have lost far away back in the past. There is a great distance between you and your self. Right now you are existing at the periphery of yourself. That periphery is pretending to be yourself. That pretender is the ego. Now telling the ego, "Drop! Surrender! Be humble!" is simply idiotic.
Self-respect and pride are noncomparative; that's the basic difference.
In ego you are always comparing: I am superior to others, I am better than you, I am higher than you, I am holier than you – I am a saint and you are a sinner. Whatever the reason, you are comparing yourself as being superior and reducing the other to being inferior. This is the formation of the ego.
But pride is noncomparative. It does not say anything about anybody else. It simply says: I am respectful of myself, I love myself, I am proud just to be – just to be here in this beautiful existence. It does not say anything about anybody else. The moment you go into comparison, you start an ugly game.
My respect toward myself is not a hindrance for you to be respectful toward yourself. In fact I would love you to be respectful toward yourself because if you are not respectful toward yourself, who is going to be respectful toward you? If you are not proud of being a human being, the most evolved consciousness in existence, then who is going to be proud of you?
And your being proud is really nothing but a gratefulness for all that existence has given to you – it is tremendous. We are not worthy of it; we don't deserve it. We have not earned it, we can't claim it. It is just out of the abundance of existence that it has given to us everything. We don't value what we have because we take it for granted.
Krishna is right now just giving Arjuna shock to wake-up towards self. He knows once he will wake up immediately he will know that he was gone into deep sleep and it was wake up call by Krishna. He will come back to his PRIDE.