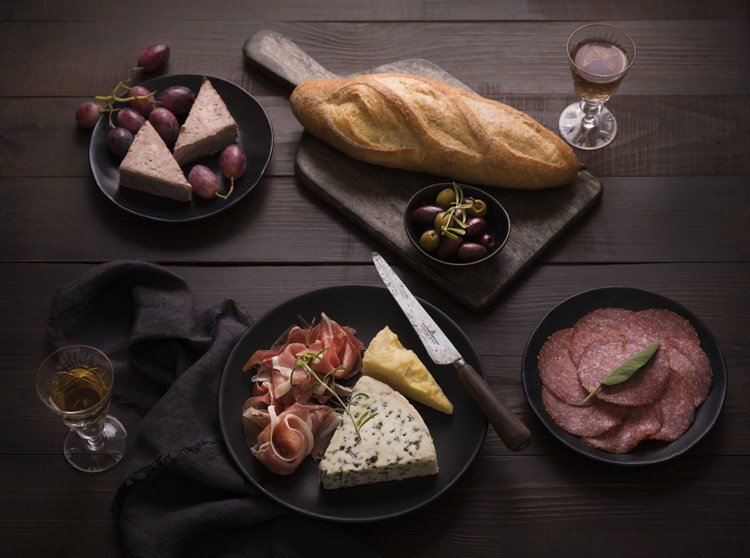 You will most often find the dark food photography style in editorial as opposed to advertising work. Advertising photography is meant to look perfect, with highly stylized food. Anyone who has ever seen a fast food burger ad and compared it to a real burger knows what I'm talking about.
But editorial food photography, such as that found in cookbooks and foodie magazines, has a looser, more candid style. The food is often perfectly imperfect, with scattered crumbs or artfully placed smears and drips, as if it has been freshly prepared or someone has just begun to tuck in.
This is not to say there is no deliberate effort in the styling because there is. The line between rustic and real and downright sloppy is a fine one. It takes a practiced hand to make food styling look casual and random.