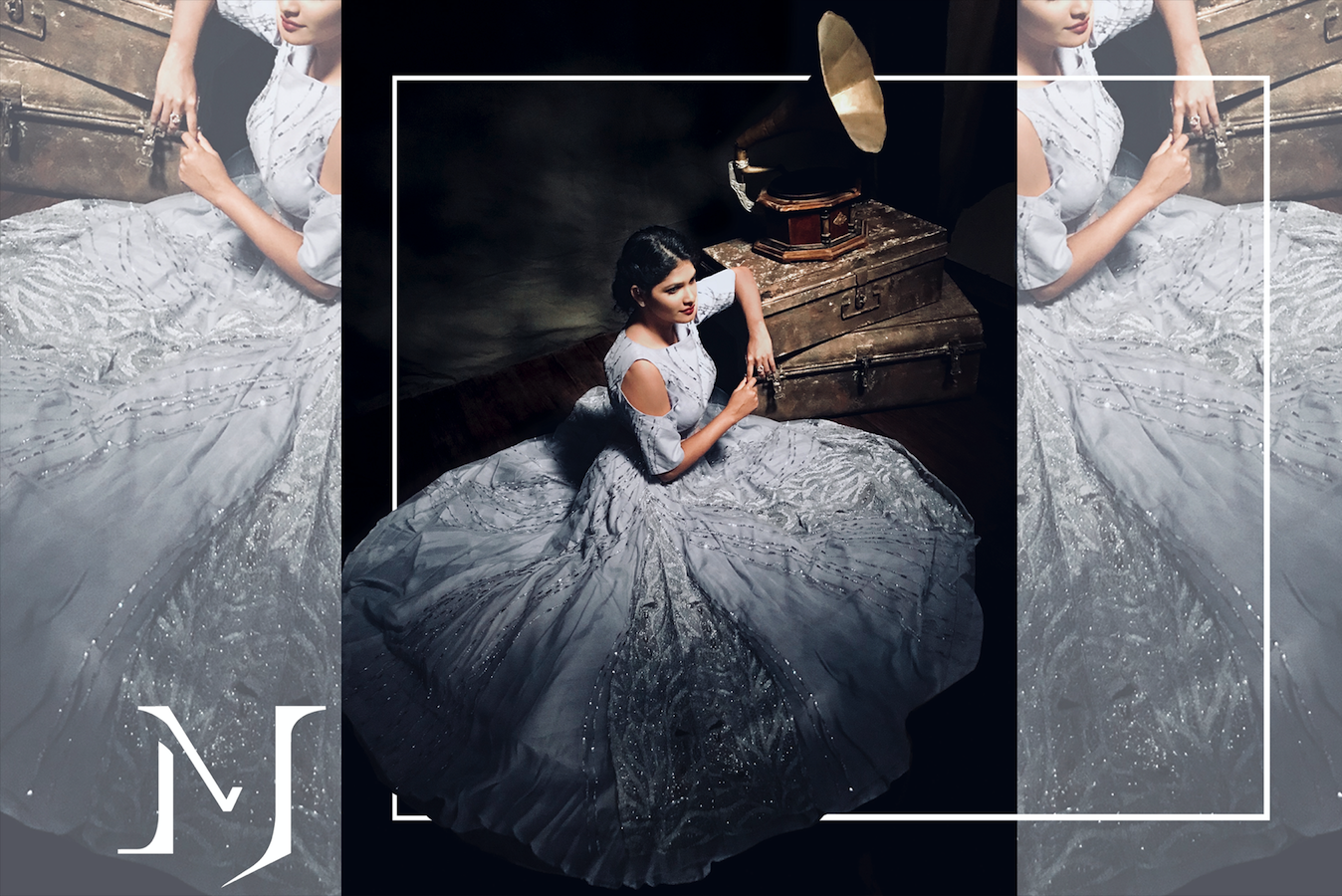 StoryMirror interviewed Mamta Jadhav, a fashion designer and founder and designer of MamtaJadhav on her journey and the new venture. Here is what she has to say.
Q1. Tell us about yourself and your background?
Mamta: I am Mamta Jadhav, a Fashion and Knitwear Designer based in Mumbai. I completed my BDES from National Institute of Fashion Technology, Mumbai and a fashion Diploma from London College of Fashion, London. Having an enthusiasm for crafting and blending contemporary and traditional fashion in a creative manner, I have recently launched my own designer label "Mamta Jadhav". A couture, prêt and bespoke wear label. It's a dream project that started when I was 6, designing my own clothes and calling myself a "dress designer". After years of hard work, practice and an entire roller coaster ride in fashion, the journey towards my vision finally took its first few steps with the launch.


I did my graduation project- Design Collection 2017 with Central Silk Board, to create a couture pure silk knitwear collection. Won the Best Design Collection Award 2017 for this collection in National Institute of Fashion Technology, Mumbai.

Q2.What is your life's greatest dream?
Mamta: I am a big time dreamer and the dreams I visualize are infinite, however one my life's greatest dream, that has always been constant with me throughout my life is to reach a level in the fashion industry where the label has a global reach with more than 1000+ stores in India and all over the world , winning the appreciation of even the top-known fashion designers who have made landmarks in the industry for the label "Mamta Jadhav", for changing the face of Indian wear by contemporizing it yet maintaining the beauty and richness of our culture and craftsmanship.



Q3.What is your business all about?
Mamta: The label "Mamta Jadhav" was launched on 8th January on social media unveiling its first Summer/Spring 2018 Collection. Specializing in couture, prêt and bespoke wear for weddings and soirees to create ingenious fashion that has a perfect balance between contemporary designs and Indian craftsmanship. Enthusiastically working with a narrative style to experiment and deliver creativity with perfection.
The thought about contemporizing Indian wear came to me when I met brides while I was free-lancing bespoke wear for weddings, and most of them came to me with the same brief about a desire for something different than the usual Indian bridal wear that would speak about their modern, independent and bold style but keeping in mind the satisfaction of their families by having a traditional touch to it. There was always this gap between the choice of the bride and her family that I had to bridge. It gave me an immense amount of satisfaction when I saw both the generations overjoyed with the outcome. Therefore I wanted to join the dots and start a designer label that believes in transforming conventional Indian wear for the today's woman especially for the bride who wants to look modern and bold yet rooted to her culture and traditions.
Our first collection Summer/Spring Bridal 2018 is inspired by beautiful Indian palace wall arts especially the paintings and mirror work from the city of Udaipur. The collection showcases an elegant pastel colour palette of rose-wood to powder-blue to wood-rose to create magical glitz with our intricate hand embellishments and cutwork details. Every piece is made with a combination of different techniques of 3D hand embroidery to give a modern edge to the ensemble.
Also while establishing the brand I was extremely grateful to have met Mr Vikram Phadnis, one of the topmost fashion designers in India, who was very impressed by the USP of the label and decided to give the label an opportunity to be showcased at his multi-designer store Krasaa in Juhu, Mumbai. This opportunity turned out to be a turning point in the launch of "Mamta Jadhav" as we got a very good exposure at the initial stage of the label. Our Summer Spring Bridal 2018 collection is now available at the store.
As the label's mission is to design with a conscience to innovate styles that blend into the global market, the up-coming collections will include more of Indian crafts and textiles to not only contemporize Indian wear but also revive the Indian ethnicity and uplift the artisans. Also, we are currently working on upcoming exhibitions, collaborating with wedding planning companies and more multi-designer outlets in Mumbai and Delhi.

Q4. How do you see yourself in the next 5 years?
Mamta: I wish to see myself as a successful woman entrepreneur who made a mark in the fashion industry by penetrating the global market with the vision for a new look for Indian wear keeping its ethnicity and cultural heritage intact but creating a demand for our talent, crafts and textiles in the modern world.
Check out the brand's Instagram handle - https://www.instagram.com/_mamtajadhav_/
Check out the brand's facebook handle - https://www.facebook.com/Mamta-Jadhav-178199322782057/
Drop an email for query, feedback and order at mamtajadhavlabel@gmail.com