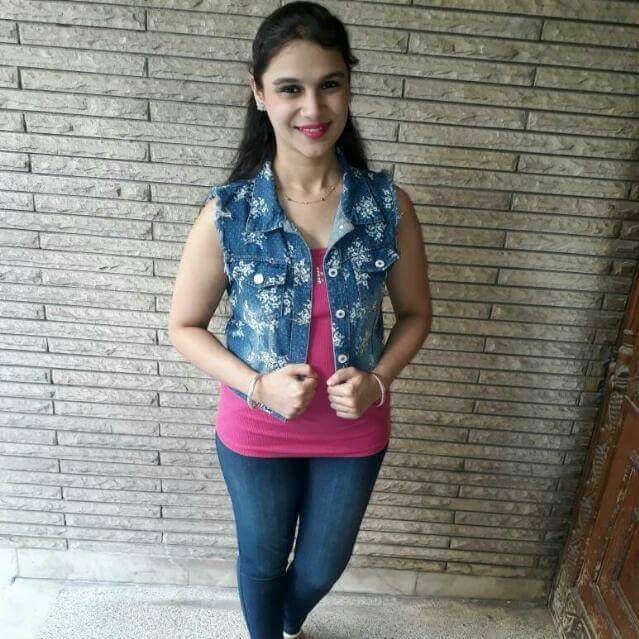 Q:Please give details about your initial education and forming years of life.
A: I completed my Honors in Political Science from D.U. Then did mu B.Ed from IP University followed by Diploma in English Journalism from IIMC.
Q: How did you get interested in literature? What inspired you to write?
A: I was always in writing. Earlier I used to write scripts for a News Agency. Then I left my job, and now I write on social media platforms. Literature used to gave me an understanding of many situations that we face in our life. From there I also wanted to write something that will reach people and will stay with them forever.
Q: What difficulties did you have to face with respect to literary work?
A: I was out of touch for 3-4 years. Got married and was completely involved in my family only. But the passion was still alive. So getting back on track, writing well after years of staying completely away from pen became a little difficult. And today I struggle to reach the audience with my writings which I am still trying to improve and get back to those writing skills that I earlier had. There are so many creative writers that I feel there is a lot of scope for improvement in my writings.
Q: What is your view about the present-day literary work?
A: I think it has reached completely different heights. In this field people have become so good. Every piece of work that I get to read is in itself amazing. Today's literary work has made the world seem smaller. People get to read about cultures which are followed far far from them.
Q: Do you think that the emergence of digital and social media has given a new opportunity to creative writers?
A: Of course, it has given a new opportunity and a very good platform to people who really want to showcase their creativity. The opportunities today are unlimited for the talent to reach the people.
Q: Please tell us something about your literary work.
A: Starting with scripts and small articles, after taking a little break, I am more into short stories and poems now. Love learning and improving my work with each passing day. My work is mostly about love and respect in relationships, that people have forgotten about, because of their busy lifestyles these days.
Q: What was your first literary work and how was it published?
A: My first work published in India Today Online. It was an interview with a music Jockey. After that I wrote my first story 'Child's unfulfilled wishes' and it was published here on StoryMirror for the first time. It was about a child who had everything except his parents' time and attention.
Q: How many ways literature can contribute to society in future?
A: Literature will continue to contribute the society the way it does from years. People will understand different lifestyles and cultures of other countries. The solutions to the problems that we face in our daily lives, might become available easily for the people. From our past, people will learn a lot. They will understand what all happened in different places and why. For future, the mistakes of the past might be avoided. And the favorable steps for further development can be taken.
Q: Where do you see yourself after 5 years in the literary world?
A: I want to reach the maximum audience possible plus I want to improve so much and write so well that people will love reading my work.
Q: What ways would you suggest to build a community for poets?
A: Online video sessions among the poets, working in collaboration online and meeting each other through small get together or in live poetry sessions.
Q: What message would you like to give to aspiring new writers?
A: I am myself a new and aspiring writer. But what I can suggest is, keep reading the works of good writers, keep learning and improving.
Q: How was your experience of writing on StoryMirror?
A: It has been amazing and I love writing here on StoryMirror. Feedback from other writers encourages me so much. The contests make writing more exciting. Reading the works of others teaches us so much.
Q: Would you like to say something about StoryMirror?
A: It is the best platform for those who want to showcase their writing talent. To those who want to read stuff, StorryMirror has unlimited options. It has all that reading crazy people need at one place. I have tried many platforms but this is the most reliable, promising, developing and totally authentic one. You can read my content on StoryMirror at https://storymirror.com/profile/yb5w2mj2/