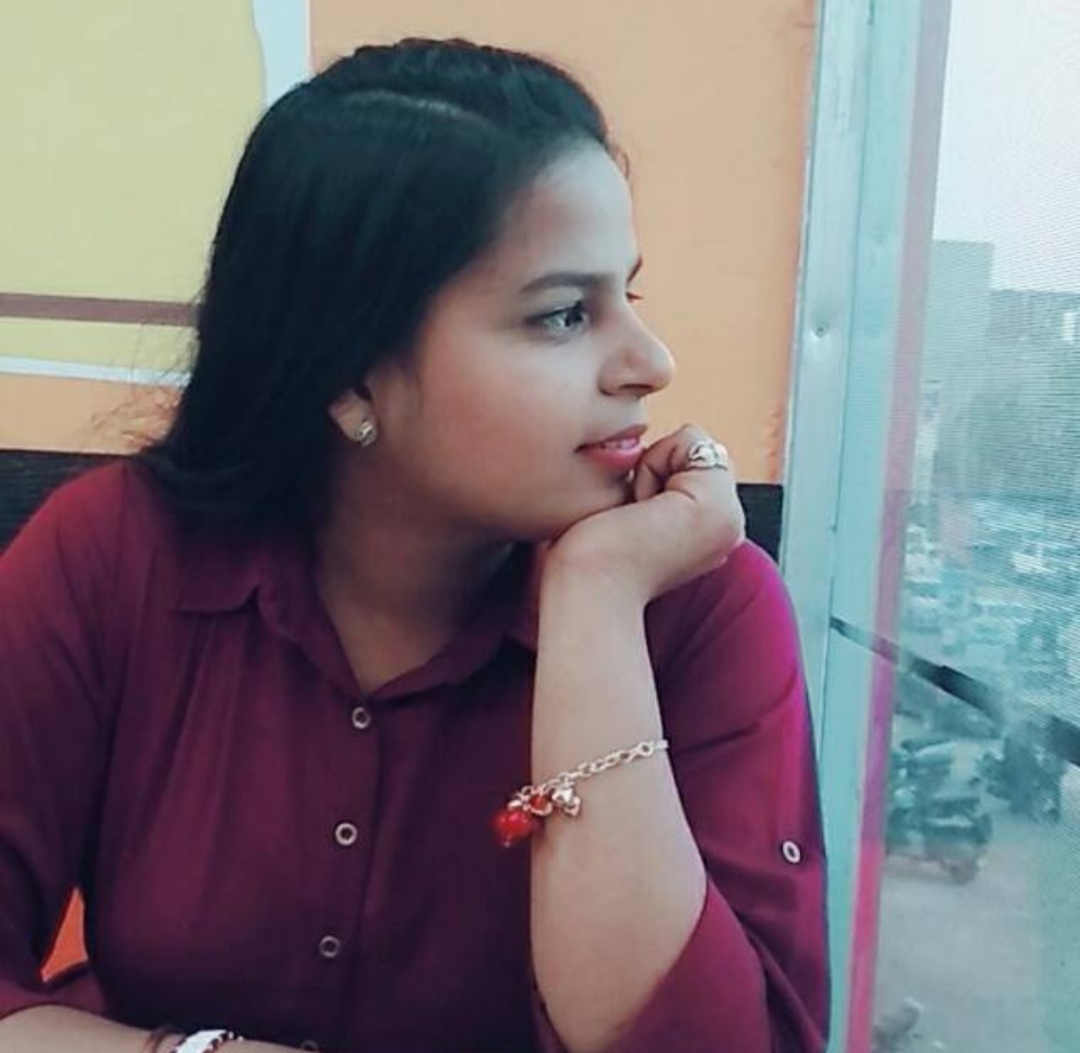 Please give details about your initial education and forming years of life.
I'm from a small town in Punjab and I am appearing for class 12th board exams this year and I want to be a social worker.
How did you get interested in literature? What inspired you to write?
I've interest in literature from the very starting, poems, stories the way they are written and the hidden meanings have always inspired me to read and write more.
For me writing is my passion, a way to outlet emotions so I would say my emotions are what inspires me to write. What difficulties did you have to face with respect to literary work?
There have been many problems the top one being I've not taken classes for writing so yeah sometimes it backfires.
What is your view about the present-day literary work?
Present day literary work is really great, new ideas with this new generation are spreading, people are becoming aware and literature is about love and that's exactly today's writers are doing.
Do you think that the emergence of digital and social media has given a new opportunity to creative writers?
Yes, I do think that the emergence of social media has given a new platform to the aspiring writers and artists. If it would not have been social media then I've been not writing this mail to one of the best organization.
Please tell us something about your literary work.
I'm a poetess and poetry is what makes me, when all the emotions are on the page, just in few lines and you can tell what the poet is feeling is amazing and wonderful. Literature is a way of living.
What was your first literary work and how was it published?
My first literary work was a poem on loneliness, and it was published in an anthology on loneliness with the help of delhipoetry slam and poem pajama.
How many ways literature can contribute to society in future?
Today's life is full of chaos, it's about materialistic things and literature is what gives joy and knowledge and it can change the world by changing the minds.
Where do you see yourself after 5 years in the literary world?
Where people know my name, where my poetry connects to their heart, on tours for my book and meeting my lovely readers.
What ways would you suggest to build a community for poets?
I guess starting with a team of 40 with different languages and ways of writing each and every with its own unique style and then spreading the love, conducting workshops for free, having open mic and contests.
What message would you like to give to aspiring new writers?
The message I would like to give to the new aspiring writers is guys you're doing great, do not leave your pen because your pen is your sword and your words are your voice, you're the change that people desire.
How was your experience of writing on StoryMirror?
Story mirror has helped me to change as a person, to evolve as a writer, to connect with others, it has been a wonderful ride with the team.
Would you like to say something about StoryMirror?
Storymirror is the best place I've discovered and I would love to be a part of this, there journey.
Here is the link to read my content https://storymirror.com/profile/ocsu5rk7/kritika-mittal/poems