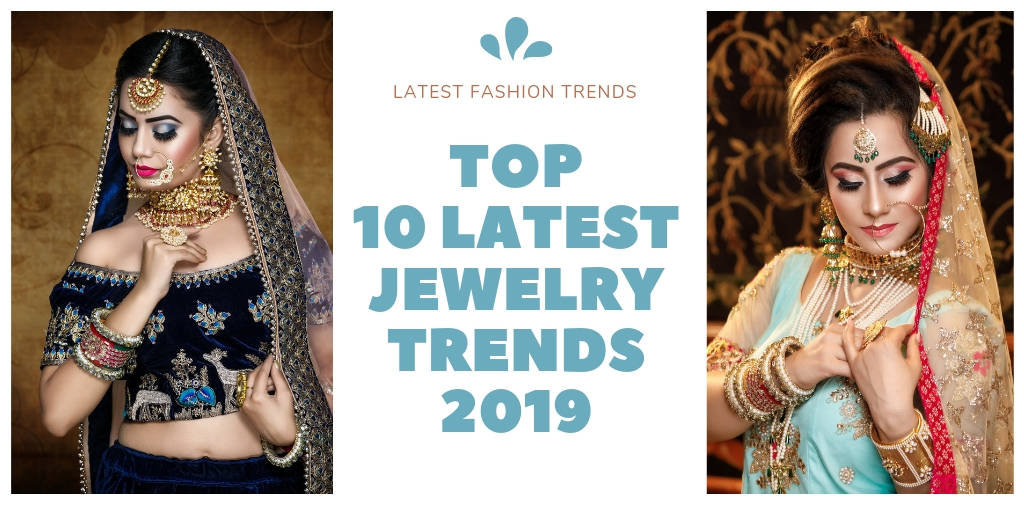 Do you want to find the most popular Jewelry every woman loves?
We have revealed the most popular jewelry list of 2019 – Are you ready to add them to your Wishlist?
Some Interesting Facts
According to a survey, 39 % of women love to own earrings than any other jewelry. 79% of women love hoops, chandeliers, dangling earrings, and jhumkas. 30% showed interest for studs. Interestingly, 35.4 % of women prefer a necklace and bangles. 25% of them love rings, pendants, chains, and other accessories.
Isn't that true?
Whether India or overseas, Indian fashion Jewellery has become widely popular and famous. Indian Jewelry has found takers across different countries. The dazzling looks, unusual patterns, and finely crafted designers never fail to attract women!
Here's a List of Diverse Jewelry Pieces That Are Trending in 2019
1. Traditional Necklace
The traditional necklace is extensively used for functions, parties, and wedding. The top-notch designer jewellery creates gorgeous blooms as it gains a symbolic status in the fashion market.


2. Rani Haar
A beautiful fashion jewelry piece that can glam up your traditional look. Compliment your neckline with a flexible, spread-out Rani haar to complete your look. Style it with a wide range of outfits!
3. Chandbali Earrings
You already know that women love earrings! You can never have enough of these. Lovely chandbalis are evergreen and popular. They are bold and traditional and should make it on your jewelry list.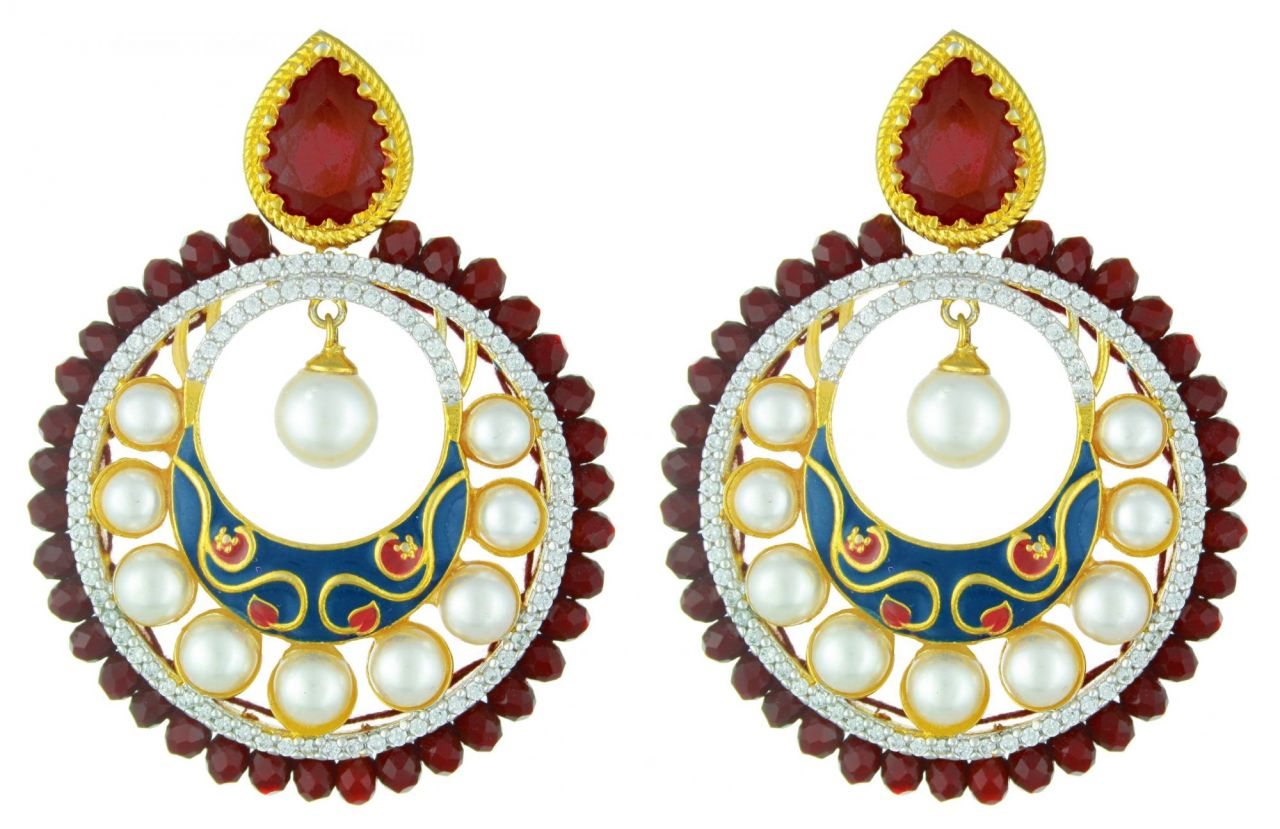 4. Latest Jhumka Design
Be wise and choose the right jhumkas for a stylish look. Colorful Jumka designs are a crucial focus for this year. Thankfully, the never-ending possibilities of jhumka designs allow you to stay in style.
5. Choker Jewelry
They are a pretty piece of Jewelry that snuggle around your neck. They are comfortable, and it's a hot trend in 2019. Top Stylists prefer choker for both traditional and modern outfit. Figure out the perfect design and color that works best for you!
6. Traditional Hand Bracelet
Let the classic hand bracelets adorn your wrists and shower endless elegance! It's a timeless piece of accessory that every woman should have. Check out the latest designs with new twists!
7. Maang Tikka
Fashion Maang Tikka is more spirited and can add an interesting look to your style. These can be worn to the wedding and all occasions based on the design and style you choose.
8. Ladies Payal
It's been in trend for quite some time! You must have seen models sporting payal and anklets in exciting designs and styles. Shimmery ones, simple, and layered ones are the recent trend. How many pair have you got?
9. Bahubali Earrings
The historical movie introduced these ancient pieces of Jewelry that still tops the favorite list. Make an exquisite statement with the Bahubali earrings because they are simply beautiful and stunning!
10. Nose Rings
Various designs of nose rings have graced woman. Different styles of nose rings are trending this year. It reflects your personality and a must to have an accessory!
How many of these do you own? Leave a comment below!
Are you ready to carefully pick fashion jewelry collections that strike the perfect balance of style, design, and trend?
Buy the Latest Jewelry Trends from Reliable Store
Whether you want to buy a small piece of Jewelry or a larger one, you need to grab them from a reliable store. Quality and designs can make a simple accessory look grander. To enjoy the best prices and the latest trends, Babosa Sakhi is sure to help.