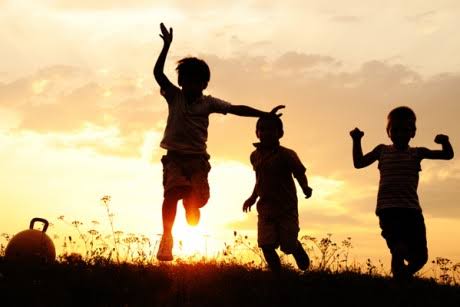 Everyone in this world was once a child and had gone through the phrase of Childhood. It's been that part of life where everyday was memorable, unforgettable, innocent and the best days of life. After growing up we realised that childhood days were the best days of our life, that's why everyone wants to go back to their childhood days. They were the days when there were no worries, no tremendous work load, no thinking about what others might think. Free from all these extra added problems in life. It seems to almost everyone that life was easier then, we don't have have stress, we live a peaceful life in which we were taken care by our parents and our elders. We don't think about our futures, we don't have the fear of getting judged by other people, we make friends from our heart without judging anyone's family background. Childhood is fresh Life and non corrupted.
Those were the days with innocent attitude, we used to run play and enjoy every moment of our life.
We used to forget the fights in few hours, no sorrows only happines. The only tension we had at that time was of homework nothing else. Relatives used to gift us, we learnt to be brave, stronge, we had our own world with no responsiblities at all. On the same time were very active and weren't obsessed with mobile/laptop. No job,No Money, no tension, free food, free hugs n kisses, bedtime stories. Eat,play,sleep......and then repeat we don't do care about anything else.

You do not care how you look, what people think about you. You can play in mud without caring about your clothes, you can cry loudly anytime anywhere. We dont have any responsibilities and, the amount of care and affection towards us is so high and the major thing is that we are not blinded by money which is mere entity that cause the differences in the society. We're taken care by our parents, and elders, we're dependent on them we don't have to care for ourselves. Our hearts we're pure, unadulterated and simple. We're completely unawared from the materialistic world that was existing outside the walls. We have tensions in that period of our lives as well but they're just about studies Tensions of not finding my classwork copy just before the day of the weekly test, Tension of holidays ending and the holiday homeworks still pending. We love to get surrounded by our family, we feel secured, happy and love to get their attention. Childhood is the best part of our lives.