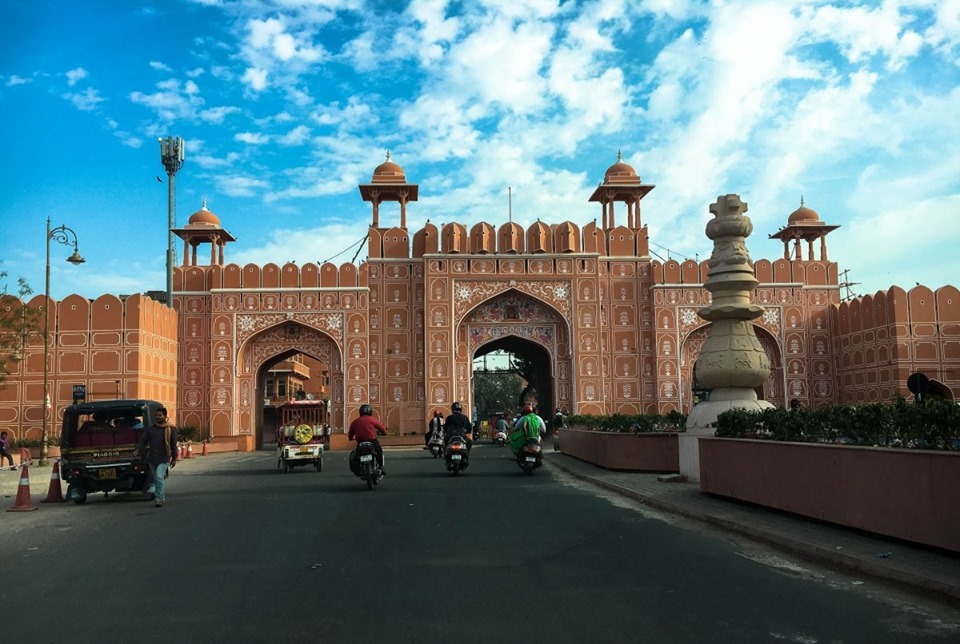 When you will search online, that how to plan a trip to Jaipur, along with some must-see sites, you will be bombarded with list of 100 places to see in Jaipur. But no one will share details like what site to see first, or if you are travelling with kids or senior citizens, you should avoid these attractions etc. Nope, no info like this.
So in this post on storymirror.com, I have shared a list of sites, along with more details on what to see 1st in a 2 day tour of Pink City Jaipur. Check it out...
So, how to arrive in Jaipur?
Well I am from Delhi. So for me, there are multiple options to arrive in Jaipur like take a train from Delhi to Jaipur, which I usually do.
The best train to reach Jaipur from Delhi is the Ajmer Shatabdi, that leave Delhi at 6 am & arrive in Jaipur at around 11 am, a 5 hour journey. You can get more details on this train at this link.
Along with train, you can catch a 1 hour 10 minute flight from Delhi to Jaipur, which cost like Rs 1500-3000 per person, and spicejet offers the cheapest airfare. Check it here.
And finally you can catch a bus from Delhi to Jaipur, that leaves every 1-2 hour from ISBT Delhi, and the bus fare is between Rs 250-1000 per person.
And where to stay in Jaipur?
Well I won't share any hotel list but will suggest the best place to stay in Jaipur, which is the Jal Mahal area. As from here, all major tourist sites like Pink city is 5 km away, Amber fort is just 5 minute drive and the Jaipur Junction train station is 30 minute away.
Apart from Jal Mahal area, you can checkout Kukas, which is near Amer & has some of the finest luxury resorts in Jaipur. Just google these places and you will get the hotel/ resort names.
So, now what to see on day 1 in Jaipur?
Let's assume that you have reached Jaipur and from next day you want to plan a sightseeing tour. So start the day with a tour of Amer region.
Here you will begin your tour with a trip to Amber Fort, rated as one of the most visited tourist place in Jaipur & whole Rajasthan.
At Amber Fort, the main attractions are the elephant ride from the lake to the top of the fort and the sheesh mahal, the Mirror Palace.
Note: Elephant ride at Amber is only available till 11 am
Then after a 2 hour tour of Amber Fort, leave for Nahargarh & Jaigarh Fort. These 2 are hill forts of Jaipur were built to protect the city of Amer and also the Amber Fort.
The main attractions of these forts are the Iron Cannon at Jaigarh, which is rated as number 3 in list of top 10 cannons in the world. And at Nahargarh Fort, the sunset point is a must see for instagram lovers.
And a trip to Jaigarh, Nahargarh & Amber Fort, plan a late lunch anywhere in Amer area and leave for Chokhi Dhani at around 6 pm
Chokhi Dhani is a bit away from Amer & takes around 1 hour to reach, but it's worth visiting as here you will enjoy camel ride, elephant ride, play rural games of Rajasthan like bow & arrow, balloon gunshots, and even sit with a palmist.
The entry fees of Chokhi Dhani is between Rs 500-700 and it also include a buffet dinner, which is totally Rajasthani food.
With this you will end your tour of Jaipur (day 1) & come back to your hotel. And to explore Jaipur to day 2, do take a 7-8 hour sleep as today you will easily walk the 2-3 km.
Want to know the list and tour plan of day 2, then follow this post and wat for part 2, where we will share the complete list of sites to see in Jaipur on Day 2.