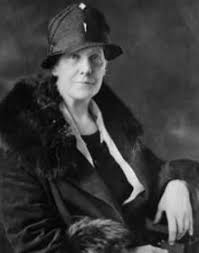 Mother's Day is a time for flowers, fancy brunches, and thanking your mom for putting up with your craziness for all these years. But once upon a time the holiday was a more sombre affair—a way for women to mourn fallen soldiers and pursue peace.
The modern version of Mother's Day in the U.S. isn't the first holiday to celebrate mothers and motherhood in the world—not by a long shot. These type of celebrations go back at least as far as the ancient Greeks and Romans, with festivals held in honor of the goddesses Cybele and Rhea. However, these age-old celebrations—and others, like the Christian festival "Mothering Sunday"—actually have nothing to do with the Mother's Day we have now.
The true origin dates back to the years leading up to the U.S. Civil War, when a woman named Ann Reeves Jarvis helped start "Mothers' Day Work Clubs" in West Virginia. Their goal was to lower infant mortality rates by teaching local women how to properly care for their children, improve sanitary conditions, and fight disease. When war finally broke out in 1861, the groups began tending the wounds of soldiers from both sides. By 1868, after the Civil War was over, Jarvis transformed the organization into a peace-focused movement called "Mothers' Friendship Day," which involved bringing former Union and Confederate soldiers together to reconcile. Jarvis, often called "Mother Jarvis," wrote:
"Why do not the mothers of mankind interfere in these matters to prevent the waste of that human life of which they alone bear and know the cost?"
Around the same time, other women around the country organized their own early Mother's Days. Abolitionist and suffragette Julia Ward Howe wrote the "Mother's Day Proclamation" in 1870, which called on all mothers to unite and promote world peace. She later campaigned for a holiday called "Mother's Peace Day" to be celebrated every June 2. And Juliet Calhoun Blakely, a temperance activist from Michigan, inspired a local Mother's Day to be celebrated there in the 1870s.
But it wasn't until the early 1900s that Mother's Day was nationally recognized. Anna Jarvis, the daughter of Ann Reeves Jarvis, pushed for the holiday after her mother died in 1905, wanting a holiday that honors all of the sacrifices mothers make for their children. In 1908, Jarvis found financial backing to host an official Mother's Day celebration at a church in West Virginia. At the same time, a celebration happened at a retail store in Philadelphia that belonged to Jarvis' financial backer.
It was a sensation, so Jarvis decided to make it her goal to get the holiday added to the national calendar. By 1912, Jarvis quit her job and started the Mother's Day International Association, which formed partnerships with local businesses and ran letter-writing campaigns to government officials. It worked. Towns and churches in several states adopted Mother's Day as an annual holiday, and by 1914, President Woodrow Wilson made it an official holiday in 1914.
Unfortunately, the holiday quickly went commercial. In fact, Jarvis grew to detest the celebration she'd spent her life championing. Any control she had over the holiday was gone, and by 1920 she did a complete 180. To Jarvis, the day was supposed to be about sentiment, not making money. She turned her back on the local businesses that helped her and began urging people not to buy flowers, cards, and other gifts for their mom. She called anyone who tried to profit off of the day "charlatans, bandits, pirates, racketeers, kidnappers and termites that would undermine with their greed one of the finest, noblest and truest movements and celebrations." She fought against charities that used Mother's Day for fundraising, she was arrested for disturbing the peace when she tried to stop the sale of carnations, and there are even stories of her ordering a "Mother's Day Salad" at a restaurant, then dumping it on the floor before walking out in a huff. Eventually, Jarvis even tried to abolish Mother's Day completely. She spent her last active years going door-to-door asking for signatures to petition and rescind Mother's Day. She'd rather it had gone away completely then become a driving engine of corporate greed. The tradition was created to honour mothers and their role in our lives instead it had all become a show and everyone was jumping on the bandwagon and treating it as a process of earning more money. The essence was completely lost.
In the words of Agatha Christie, "A mother's love for her child is like nothing else in the world. It knows no law, no pity. It dares all things and crushes down remorselessly all that stands in its path."
Every mother should be given due respect and must be admired for all the things she does and sacrifices she makes for her children. She has done everything for her children. And now it's our time to discharge our duties towards her. We must try our utmost to never let her down and be the cause of her grief. We should never overlook the fact that right since the time of our birth we are so dependent on her for every little thing. She is the one who supports us and continues to nurture us with all her heart. Her love and affection are incomparable and immeasurable.
Our mothers are our security blankets that keep us warm and save us from all the difficulties. She forgets all her sorrows and lives for her child. As today is Mother's Day, we must all pledge to make our mothers happy not only on this particular day, but for the rest of our lives.
Mother is the one who frames us, the one who builds us both physically and mentally and empowers us to face the world. She is the sunshine for every child and is always the first person whom we think of in our happy and not so happy times. She is the first thought that comes to our mind when we are unwell, when we are sad, when we are not able to achieve something or when we reach the greatest height of success.
Somebody has articulated it well and has said, "Behind every successful man, there is a woman". I abide by this quote and have no second thought that this woman can be none other than the 'Mother'. She is the one whose prayers are focused just for her kids because it is only the Mother who carries the entire world in her and has been blessed with the power to nurture a complete life in her womb that too with intense love and care.
To conclude, I will like all of you to always treat your mom with love and respect. Always be grateful to her as you owe this life to her. Each one of us has this responsibility of respecting and looking after her. You may call it her love or sacrifice, but she is the only one who has made our existence worthwhile.
"To the world you are my mother but to me you are my world".
In the end, I would like to wish a very Happy Mother's Day to all the wonderful mothers present here and I truly seek God's grace and protection for them so that they keep up with their challenging role always.