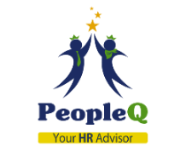 StoryMirror interviews Ralsi Sharma, a passionate entrepreneur about her life and her venture.
Placing People at the Heart of Business
A tete-a-tete with the vivacious Ralsi Sharma
PeopleQ is a strong HR platform that hosts Start-ups and SMEs on their journey to understanding the art and science of'people quotient'. The latter in turn is a tool to aid business growth via well-focused HR strategies, systems and processes.
When Ralsi Sharma founded PeopleQ, her primary goal was to assist companies attain strategic results by capitalizing on the human resources element.
Her organisation, PeopleQ stresses on activating 3 Aces to impact an overall Business Quotient:
Attraction

and recruitment the right team

Acceleration

organizational and individual performance

Creating a culture ofaccountability
We got chatting with Ralsi to learn more about what drives her and how she keeps the momentum at PeopleQ.
What inspires you as a person?
Ralsi: I've learnt a lot by watching people with high energy and with a strong focus on business. Simply reading about them or interacting with them has spurred me to think that we can dream and work towards fulfilling our dreams. I also believe that the universe has a master plan for each individual and it drives us one step closer. When we hit rough patches in our journey, the plan still holds good and we just need to adapt.
What is the most exciting element of being a part of PeopleQ?
Ralsi: Personally, I like to engage with my clients on a deeper level and encourage my team to also follow the same. I like to tackle the problem head on and then come up with smart and relevant solutions. My team members are just as important to me as my clients, if not more. I would like them to learn and grow in the company and enjoy their work as this is the only way to be a part of this exciting journey called PeopleQ.
How is PeopleQ's USP different from the rest of the pack?
Ralsi: Our HR solutions plug clients into an extensive network of customized interventions that add value and maximize impact. We also help them manage budgets in an intelligent manner, so there is no wasted spend. We are dedicated to revolutionizing a whole gamut of HR function by constantly exploring better ways to attain focused results. This in turn boosts business productivity and improves the company's bottom-line.
Where do you see yourself 5 years from now?
Ralsi: As the founder of PeopleQ, I thoroughly enjoy my role steering my ship. But I see myself doing much more. I think I'd like to run at least one more profitable business in the next 5 years. In parallel, I'd like to ignite the writer in me and turn author, as I pen down a book. Also, I want to coach people to follow their dreams as well as implement effective strategies to help their business pick steam as they charter their growth trajectories. Lastly, I'd like to use my public speaking skills to help the young generation in particular, overcome fears and challenges and in turn catapult their dreams into reality.
We decided to ask a bunch of quickfire questions to get to know Ralsi's personal quotient.
Sum up your professional life in just 3 words
Passionate, inspiring, dreamer.
'Ralsi' is a unique name, how did you get it?
Interesting question! I have 3 siblings and my name is derived from their names, possibly because I was the youngest!
Two people in your life who have helped you to get to where you are today?
My father and my husband. My father encouraged and supported all my decisions even at an early stage and my husband appreciates and accepts me just the way I am. This is a huge morale booster and they ignite my confidence even more.
As a child or young adult, what piqued your curiosity?
I was always interested in understanding human behavior. This later translated into my foray into the HR sphere and now there's no looking back.
In-house HR or consultant – which role do you prefer? Why?
Both have been fulfilling roles. In both roles I have banked on my experience and expertise to deliver practical and interactive solutions for customers across varied industries. However, there is nothing like being on your own, it really helps you explore your potential to the fullest.
Top 3 ways you unwind?
Inspiring videos, writing and spending time with my family and son (little above 2 years of age) in particular.
What is your biggest dream?
To be one among the world's largest corporations. I want to inspire people to dream big and work towards attaining their dreams. Living a happy and fulfilling life, filled with abundance, love, joy and peace is my utmost priority.
Your one entrepreneurial secret that you want to reveal to the world.
Just follow your heart. You may have a shaky start but if you are persistent, it pays off in the long run. You will start to know yourself better and this in turn makes you stronger. Battle through the uncertainties in your entrepreneurial journey and never stop hustling.