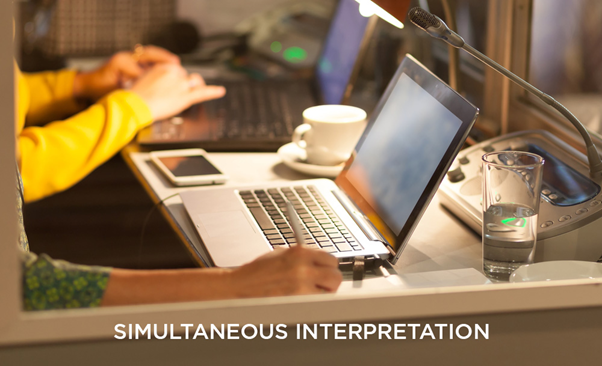 Consecutive and simultaneous interpretation is presented in numbers of formats and ways as well. These formats exist on the base of remote and telephone interpretation. However, you need to understand the formats and ways for your meetings and conferences on the base of your business requirements. Therefore, you need to understand these styles of Simultaneous Interpretation for right styles and formats. If you want to do the communication from one country to another country for your business meeting and conference, then you need to hire an interpreter for it. These two formats are more common and popular are used for business communication on international platforms. You can check the benefits of these interpretations for your business conferences and communications. It will help you to know about the usage of these tools and devices in a better way.
Usage Of Consecutive Interpretations:
These communication tools are best and popular for small business organizations and small-scale communications. In this way of communication, the speaker speaks, and the translator translates the data in the required language. This type of communication is important and popular for both formal and informal communication. This type of communication is used in meetings, conferences, and interviews on international levels but in small groups. It helps to provide communication between both groups of meetings and conferences as compare to Simultaneous Interpretation. However, the required time is greater than in other ways in it. So, it will double your communication time.
Usage Of Simultaneous Interpretation:
This type of interpretation also knows as conference and business interpretation. It helps to provide the translation of communication in real-time. You can get your communicate data in original form. This type of communication is used for large groups of communication. This type of communication is used for international conferences and meeting os on large scales. You can use this professional way for communication for your business and educational conferences as well. You need to hire the numbers of different equipment such as audio speakers and wireless phones as well for better communication through this channel. You can deliver your message to a large group through this Simultaneous Interpretation.
Other Communication Tools:
The other way of communication is the telephone. It helps to communicate with other parties and business partners on the long distance. However, this method of communication is like a consecutive interpretation. This method of communication is best if you want to make your communication ideal on the base of daily appointments and dealing with international clients and customers as well. But there are numbers of disadvantages as well as you cannot see the speaker person during your communication. Sometimes, it becomes the cause of alteration in the message as well and become the cause of change in meaning as well. It is the main cause of the popularity of other communication tools and devices.
Benefits:
Simultaneous Interpretation is the best and oldest way of communication, especially on international platforms. It helps to provide communication in a professional way without creating disturbance for the speaker. However, you can make it easy according to your time. It helps to provide you luxury form of communication. It helps to provide you with ease in communication in international platforms. This type of communication used as an extreme source of communication. You can make this communication according to your desired and required language. However, it does not mean that consecutive communication is not important. You can use this type of communication for conferences and meetings communication. It will help to provide you with communication on the base of your conference or presentations. You can make this communication better with the help of ems-events and their professional services. It helps to provide you with expert communication.