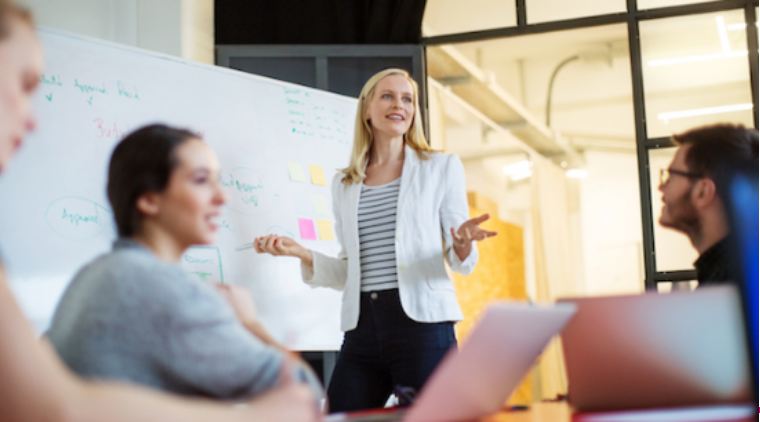 We all understand it very well that examinations like cracking IIT JEE or NEET require a lot of preparation and that is why a lot of students are starting from 9th standard only for these examinations. There are a lot of coaching centers which are facilitating year-long courses for students in order to achieve their goal of clearing pre-medical and engineering examinations. One can easily find a lot of institutes offering NEET coaching in Mumbai. There was a time when coachings were considered as extra help for those students who were not able to perform well only by school education. The scenario now is entirely changed. In order to stay in the race of passing in tough competitive examinations like NEET, one needs to enroll himself or herself in such institutes because the level of NEET or AIIMS is beyond the school education. That is why students require extra help which can be fulfilled by numerous medical coaching centers.
So now you have understood the importance of joining NEET coaching in Mumbai or any other city, the next question that may arise in your mind is when to join it. Some students start from the 9th standard while others start from the 11th. It has been confusing for parents as well as students about when should they start preparing for the NEET.
To help their kids excel at everything they do, a lot of people engage their kids in classes at an early stage. The same is the case in preparation for competitive exams. It is mostly done without understanding whether it is the right step for your kid or not.
There is no denial in the fact that securing a good position in JEE or NEET can only be achieved by starting early. But the question remains the same as why many coaching centers start preparing the students for NEET from 9th standard itself while some students who starts from 11th standard are seen to perform well in the main exam. In order to find an answer to this complicated question, let's have a look at the pros and cons of taking Neet coaching in Mumbai from class 9th and 11th standards.
Pros of starting NEET coaching in 9th standard
Engaging yourself in coaching at earlier stages helps you build logical and analytical reasoning skills that are useful for School studies as well as future endeavors.
If you start preparing from the 9th standard then there are higher chances that you will score well in 11th and 12th also because you have studied two years in advance.
Enrolling at a coaching center will provide you an environment that is dedicated to studies and helps you find a path towards your goal clearly. Instead of diverting your mind towards any useless activity, your focus will remain intact toward your study goals. You will also develop the discipline and habits of punctuality.
Because you have 4 years to cover the course content, it will give you a lot of time to easily cover all the topics and subjects. It will reduce the pressure and stress from your mind and you will have extra time to understand the logic behind concepts at your own pace. You will also have extra time to clear your doubts.
Cons of starting NEET coaching from 9th standard
If you have started coaching under your friends and family pressure and later you find out that medical course is not for you, it will end up wasting a lot of your time, efforts and money. Starting this early prevents you from other opportunities along the way. It is possible that when these important things get passed, you might end up in the dilemma of whether to follow your dream or continuing with the coaching.
When students set their minds about NEET, they block the other options and it prevents them from their potential to explore other great career options. Students in 9th standard are usually around the age of 14 or 15 which is too early to make a career decision.
Education is a very important aspect of children but high school is a very crucial time where they develop emotional, personal and social skills. Isolating yourself from the outside world completely and involving in studies only hinder your personality.
Pros of starting NEET coaching from 11th standard
Starting NEET coaching from the 11th standard will give you a couple of years free from the burden of coaching. It will give you more time to participate in different activities in 9th and 10th standard. These two years are very important for the personality development of a student allowing them to explore other career options simultaneously.
By the time a student reaches class 11th, he or she has a better understanding of the world and different career perspectives. Such an understanding makes them choose the right career path without undergoing any pressure to choose what's best for them.
It is easier for students to find out whether they are comfortable with coaching or not because they have better abilities to handle pressure and manage multiple tasks.
Cons of starting NEET coaching from 11th standard
Starting coaching for any entrance exam just after choosing a stream will only add to the burden of the school syllabus as it could be troublesome for many students to handle both at the same time.
Taking admission in 11th standard might be disadvantageous for some students as they might be falling behind those who have started early. They might need to work twice as hard to reach the level of students who have started early.
Students have only two years in order to complete all the course curriculum and they need to prepare for the board exams also.
Conclusion:
The answer to this question rely entirely upon your child's ability to handle pressure and the hectic routine. In addition to that, you need to make sure that your kid's career goal is clear.
If you are not sure about initializing the coaching from 9th standard and also don't want to lag behind, you can find a middle ground by starting self-studies. Studying from the available competitive exam books on your own will give you a definite head start and understanding of what you will be going to face from 11th standard.